Parsio April Updates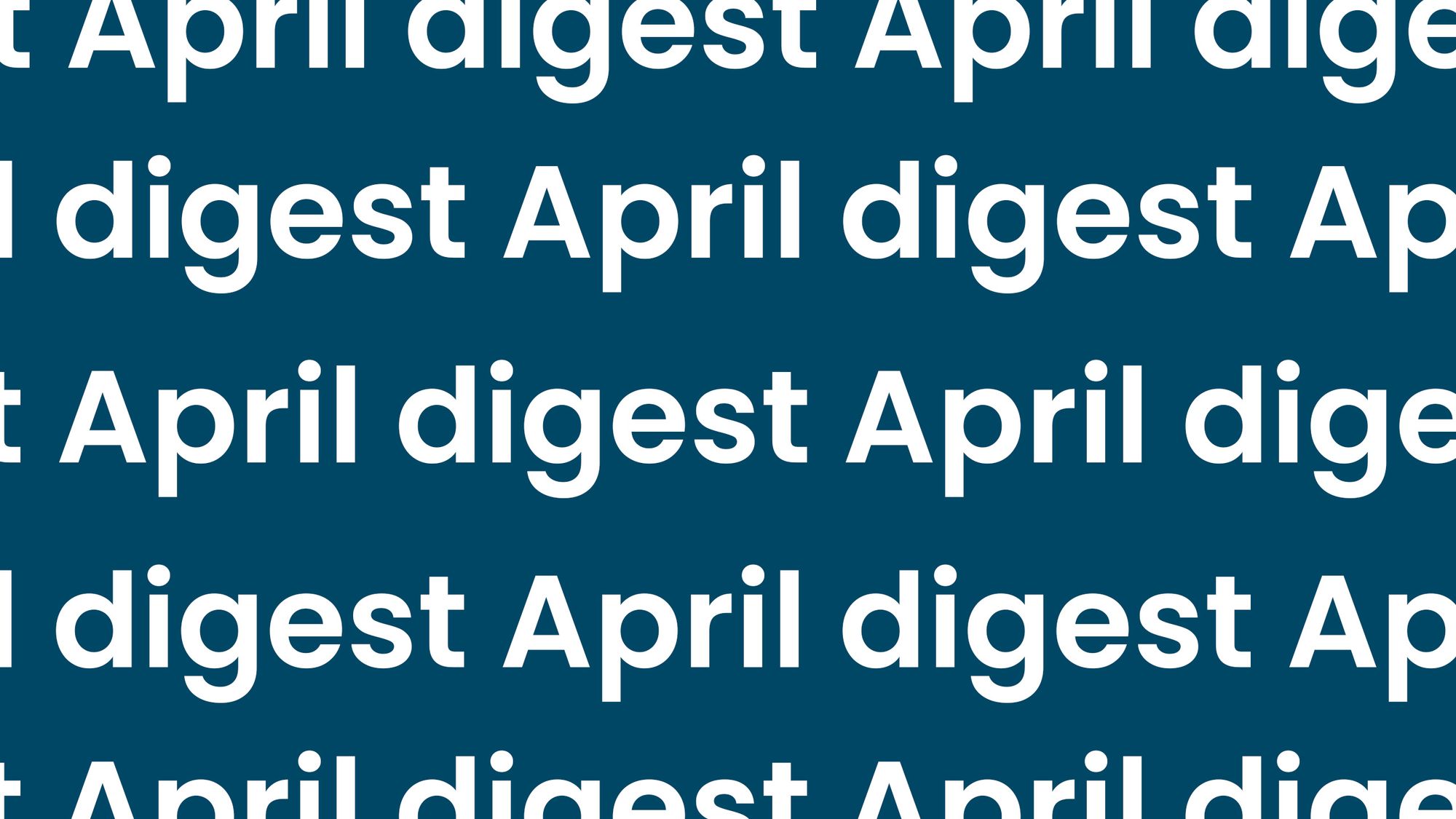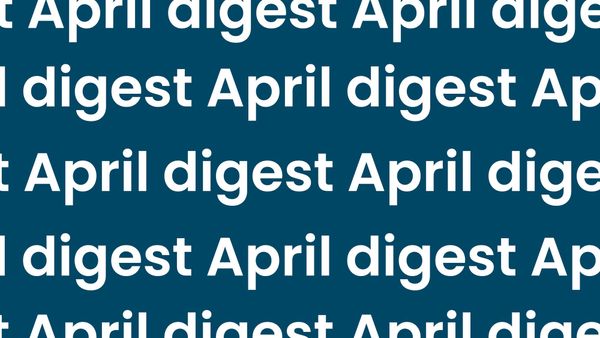 Hello Parsio Team! Ready to find out what new awesome features were introduced to Parsio in April?
Parsio <> Make native integration
We are so excited to tell you that the Parsio/Integromat native integration has been officially launched, and we were finally able to migrate our integration to the Make platform.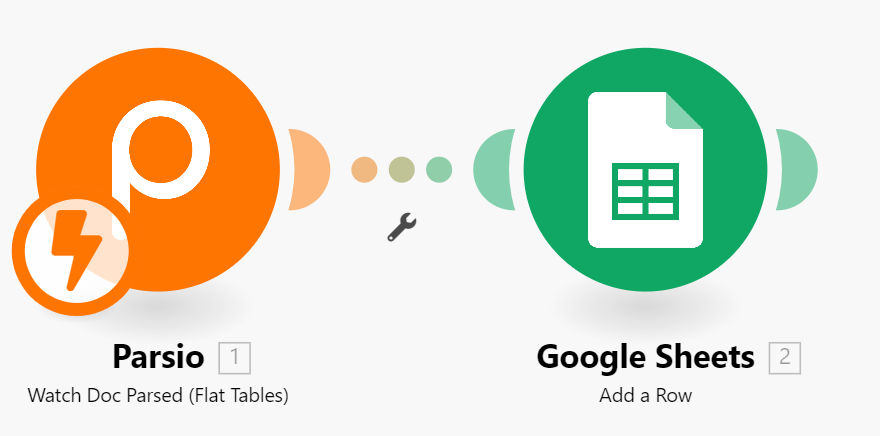 New formats support
Now more file formats are available for parsing: EML, XLS, XLSX and other text files (CSS, MD & JSON).
Files upload
There's a new enhancement in the files upload system: now when creating a Parsio mailbox, you can just upload your file or an email instead of forwarding it.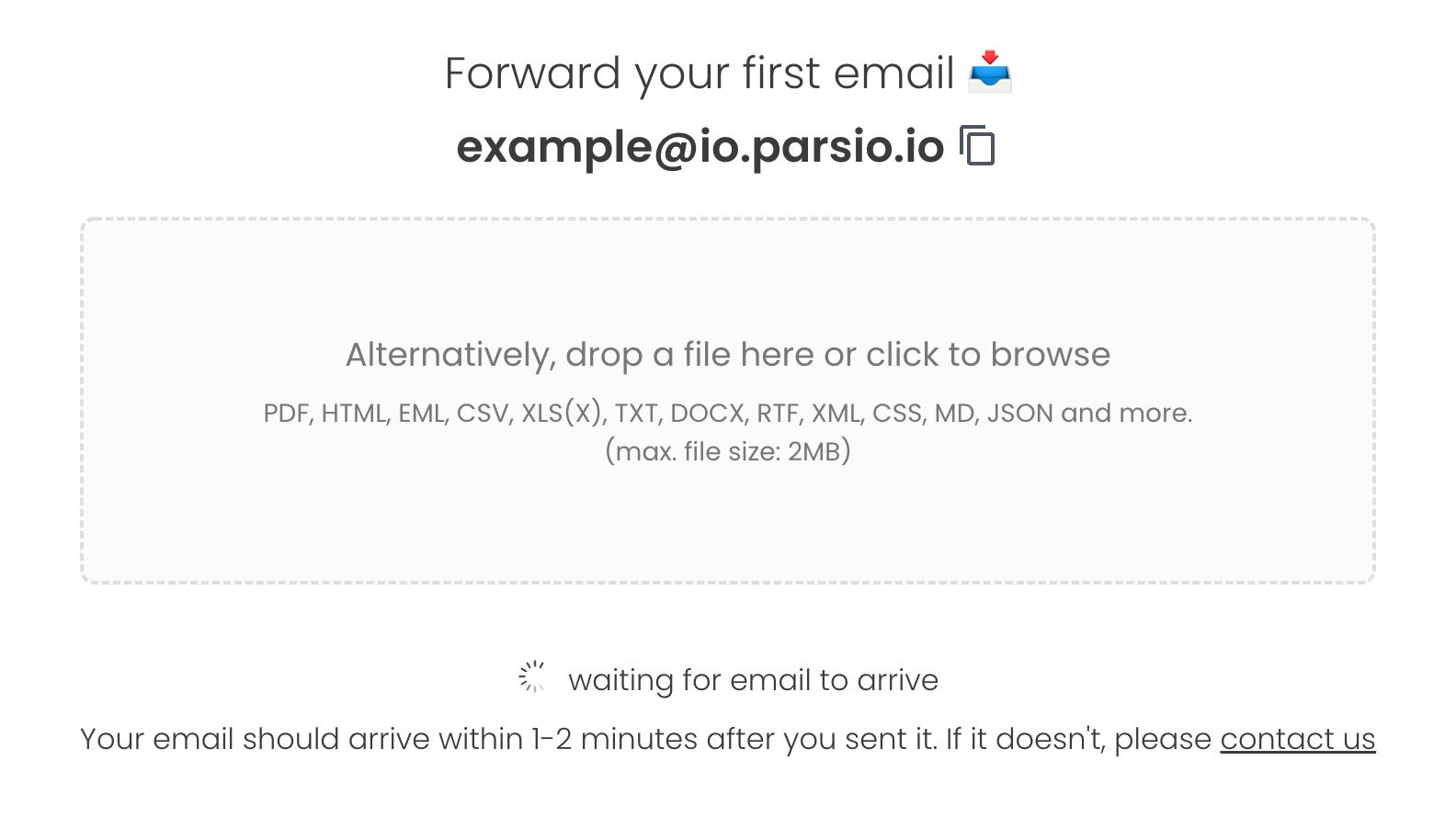 Improved CSV files processing
The CSV files processing has been improved: Parsio can now detect the delimiter automatically.
Updated webhook payload format
There's been a nice change in the webhook payload format: a new filename field has been added. It can significantly facilitate your life when processing attachments.
Templates creation
There is now a possibility to create up to 20 templates in your mailbox instead of 15 as it was before. And that's not the end - we are planning to remove this limitation for good in the nearest future!
Reminder: document retention time
We would like to remind you that, starting from May 1, the document retention time will be limited to 30 days. We made this change as it is supposed to improve security and also make Parsio process your documents way faster. You can configure the retention time limits individually for each of your mailboxes in Settings.
Stay parsed and see you in a month!