Best Email Parser in 2023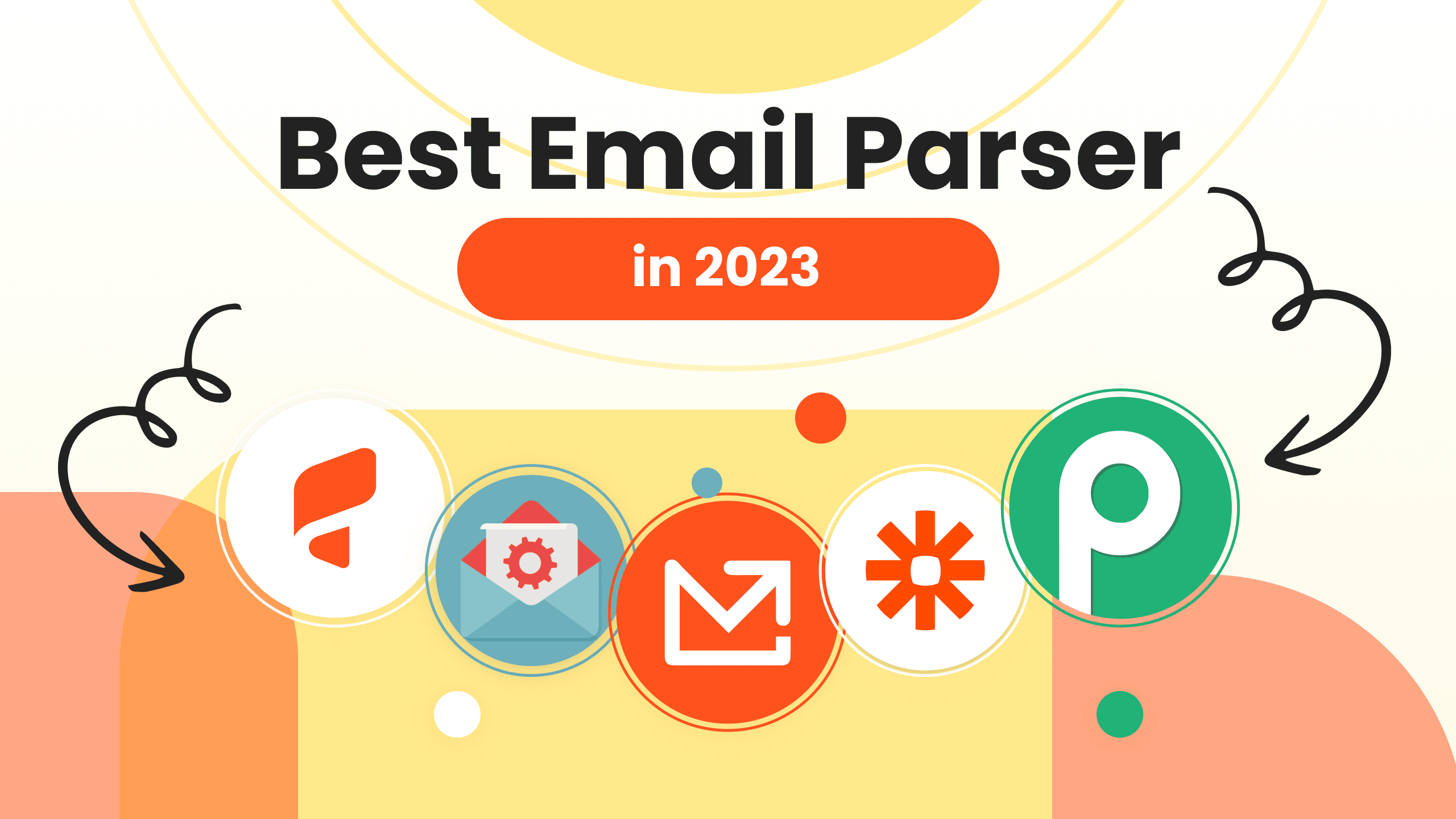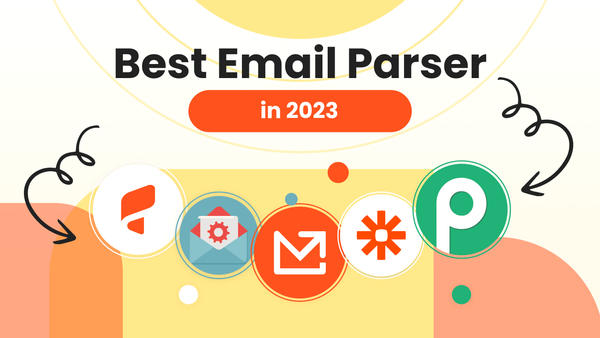 Email is one of the most important forms of communication in business, but it can also be a huge time waster if you don't have the right tools to help you manage it.
According to The Radicati Group, there will be over 333 billion emails sent each day by 2022. That's a lot of emails! And if you're not using the right email parsing software, you're going to waste a lot of time trying to manage it all.
We've done the research and found the 5 best email parsing software. These platforms will help you automate your inbox and data entry processes, export data to other apps, CRMs, Google Sheets, and even respond to some of them for you.
Email parsing software is one of the most important tools for email marketing and automation in 2023. It can help you manage your contact lists, create automated email sequences, and even track your results.
With the right email parsing software, you can save a lot of time and make your business workflows more efficient.
The best email parsing software in 2023
Before getting into the details, let's first talk about why you would want to use it.
Why Parse Emails?
Email parsing is a way to automatically extract data in real time from incoming emails. This can be helpful in a number of ways, such as:
1. To extract data from emails automatically, without having to manually copy and paste it yourself.
2. Automatically extracting data can help improve accuracy by avoiding manual entry mistakes.
3. Email parsing can help in building a database of customer information from emails (such as names, addresses, phone numbers, etc.)
4. Email parsing can also be used to automatically generate reports based on data extracted from emails.
5. Most advanced email parsers also allow extracting of data from attachments such as PDF files, images, and so on.
These are some of the most common reasons why people use email parsing software. There are many other potential uses for it as well, so if you have a need for it, don't hesitate to give it a try.
What Makes Great Email Parser Software?
There are a lot of email parsing software options on the market. Which one is the best for your business needs in 2023? That depends on a few factors.
First, you need to consider what your specific needs are. Do you need to parse data from a lot of emails? Do you need to parse data from attachments? Do you need to parse data from PDFs?
Beside these factors, there are a few things that make great email parsing software:
1. Easy to set up: The best email parsing software is easy to set up and use. You shouldn't need a degree in computer science to use it. The latest email parsers also include drag and drop features and don't require any coding knowledge.
2. Easy to support: If you run into any problems with the software, you should be able to easily get help from the company's customer support. The best email parsing software companies offer great customer support and they can help you to make an initial setup, create parsing templates and solve any questions you may have.
3. Parse attachments: Some email parsers can only parse data from the body of an email, but the most advanced email parsers can parse data from attachments as well. This is important if you receive a lot of PDFs or other attachments that you need to parse data from.
4. Integrations: The best email parsing software integrates with other software programs that you use, such as your CRM, Google Sheets, or email marketing software. This makes it easy to get the data you need into the other programs you use.
5. Free trial: Finally, some email parsers offer a free trial so you can try it before you buy it. This way, you can make sure it meets your needs before you commit to it. Moreover, If your usage is low, a free plan might be enough.
Now that you know what to look for in great email parsing software, let's take a look at the 5 most popular options for 2023.
Rule-Based Vs Template-Based Parsers
Parsing text is a common task for businesses that need to analyze large amounts of data. There are two main types of parsers: rule-based and template-based. Rule-based parsers use a set of rules to identify the data you want to extract. These rules are like a set of text operations, you can for example: find a specific value after a keyword, remove empty lines, extract specific lines, etc.
Template-based parsers use a template to identify the data you want to extract. The template is created based on a sample of the text you want to parse.
In some cases, rule-based parsers could be more flexible. Template-based parsers, however, are much easier to use.
Rule-based parsers need to be configured with a set of rules. This can be complex and time-consuming. If the email layout or format changes, the rules need to be updated.
In Template-based parsers, you simply highlight the data to extract. The parser will create the template automatically. If the text changes, the template can be easily updated.
5 Email Parsing Software to Help You Conquer In 2023
1. Parsio
Parsio is a powerful email parsing software that can be used to automatically extract data from emails and convert it into the format that you need. With Parsio, you can also parse data from PDF, HTML, XML, and XLSX (Excel) files, as well as CSV and DOCX files.
Parsio integrates with a wide variety of applications and platforms, including Salesforce, Google Sheets, Zoho CRM and Mailchimp.
Additionally, Parsio can be used to create an unlimited number of mailboxes and templates to parse from multiple sources in one place. Point-and-click template creation makes it easy to get started with Parsio, even if you don't have any coding knowledge. All you have to do is set up a Parsio email inbox, compose/send a sample message, and then simply select the fields you want to obtain.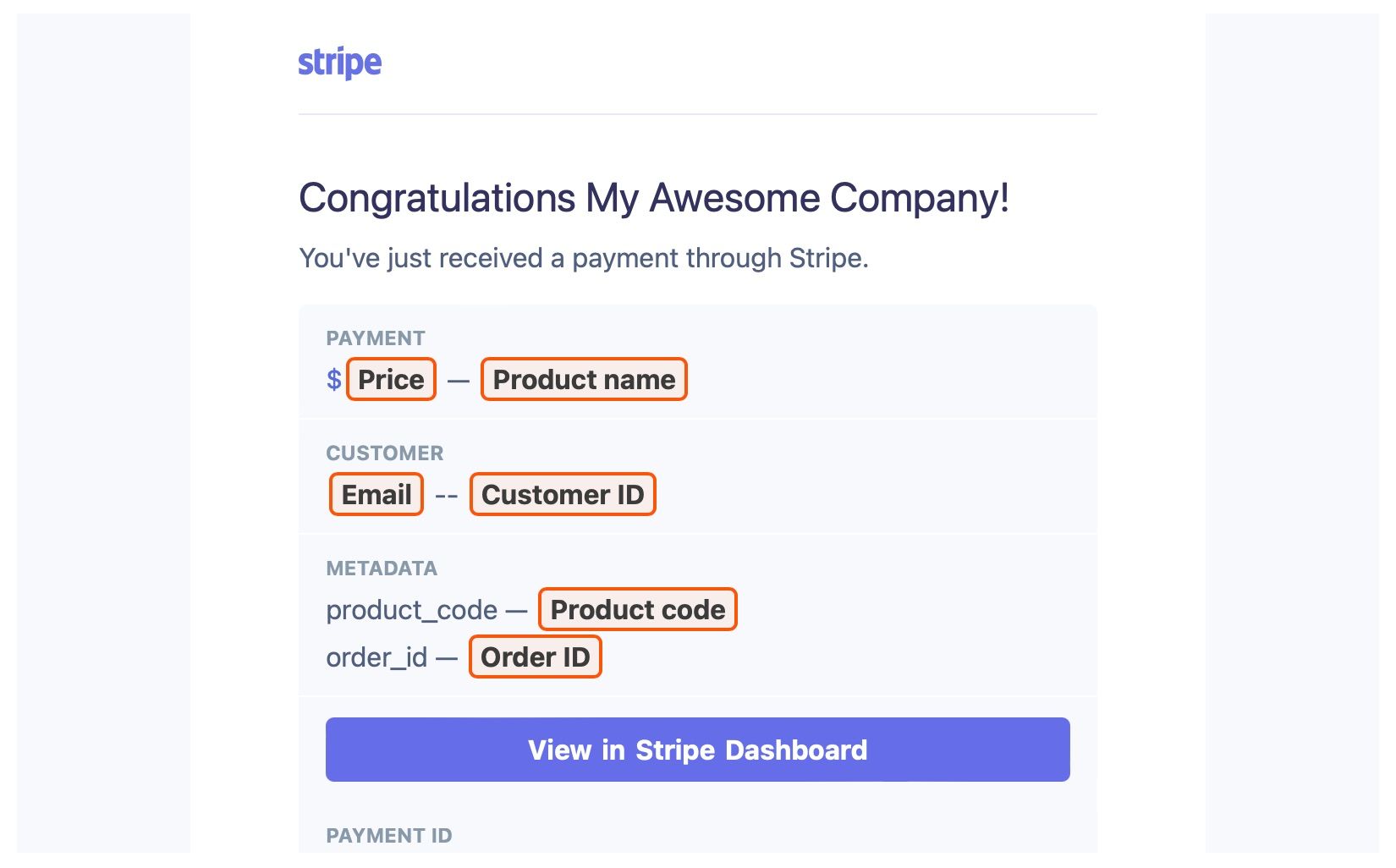 Parsio offers a great free trial (no credit card required & all features included) so that you can explore all of its capabilities. The above features make Parsio a great choice for businesses of all sizes.
2. EmailParser
EmailParser is a rule-based email parser that can be used to automatically capture text and then send it to other services, such as databases, APIs, or integration services like Zapier, PowerShell, or IFTTT.
It is available as a Windows-based app or Web App. It allows you to parse email data and then integrate it with local files or internal tools. Its cloud-based web is not so well developed and not as flexible as the Windows-based app.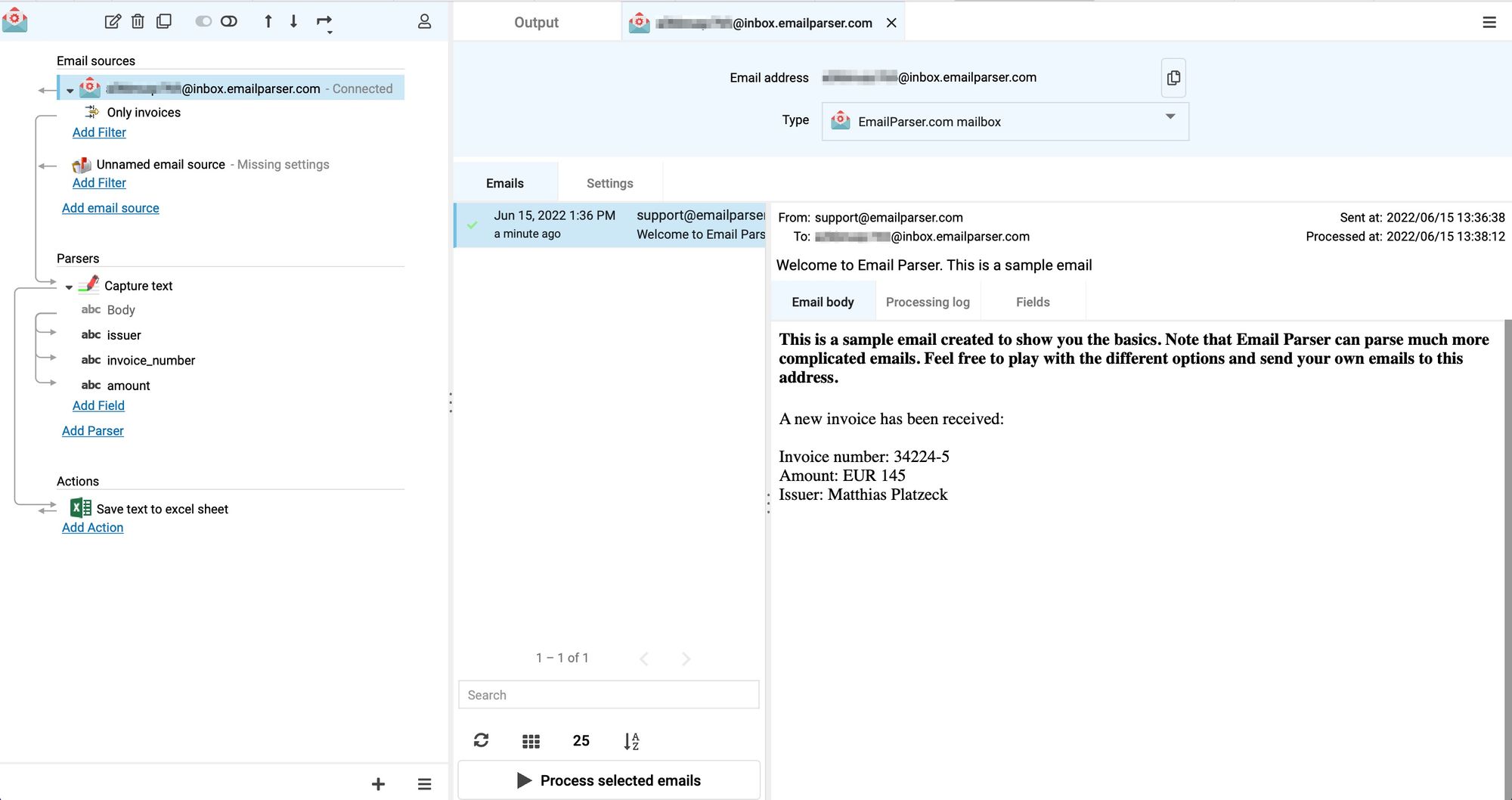 Moreover, instead of forwarding like most other services, EmailParser can connect to an email server (IMAP/POP3) and parse emails that come in. This is useful if you want to keep data locally.
It parses data from PDF, Excel, and XML and is also able to process data from attached documents. This wide range of formats makes EmailParser a tool that can be used by businesses of all sizes.
3. Mailparser
Mailparser is probably one of the most popular email parsing software on the market. It is a rule-based email parser that can be used to extract data from emails and attachments.
Although creating rules can be a bit complicated and time-consuming especially for complex emails, it is still one of the most versatile and powerful email parsers out there.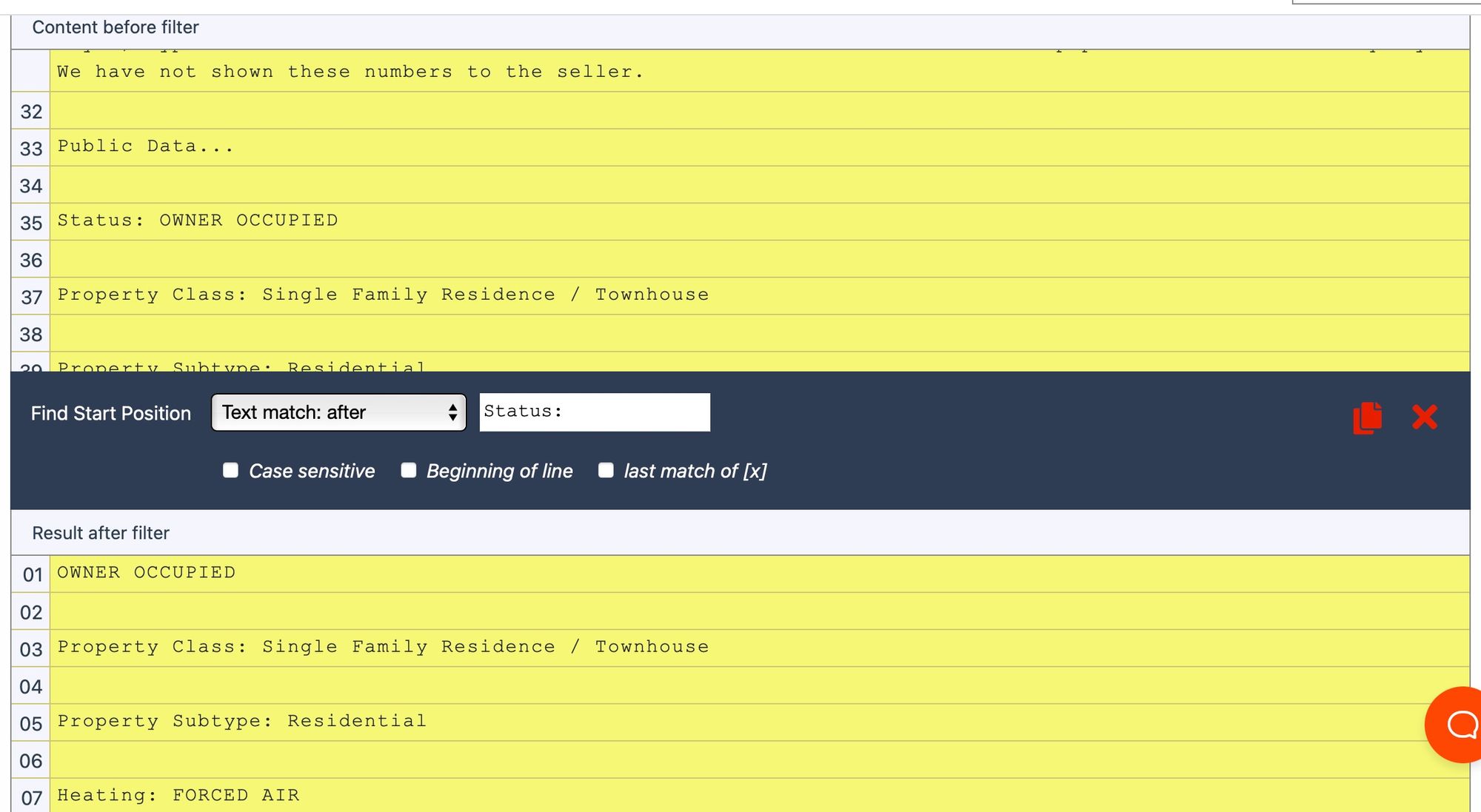 One of things that set it apart is that it can be integrated with many other applications via Zapier, Make or Integrately. With its ability to parse tables, PDF attachments, and much more, Mailparser is definitely a tool that can help you get the most out of your emails.
The thing that Mailparser needs to improve is its UI/UX. The interface is a bit dated and can be confusing for first-time users. Additionally, it is a bit hard to use for complex cases because you need to create a lot of rules.
4. Zapier Email Parser
Zapier's email parser is a basic parser that can be used to automatically capture text from incoming emails and then send it to the Zapier app of your choice. It also has a point-and-click interface like Parsio but it lacks tables and repetitive data parsing and Metadata parsing features among other features.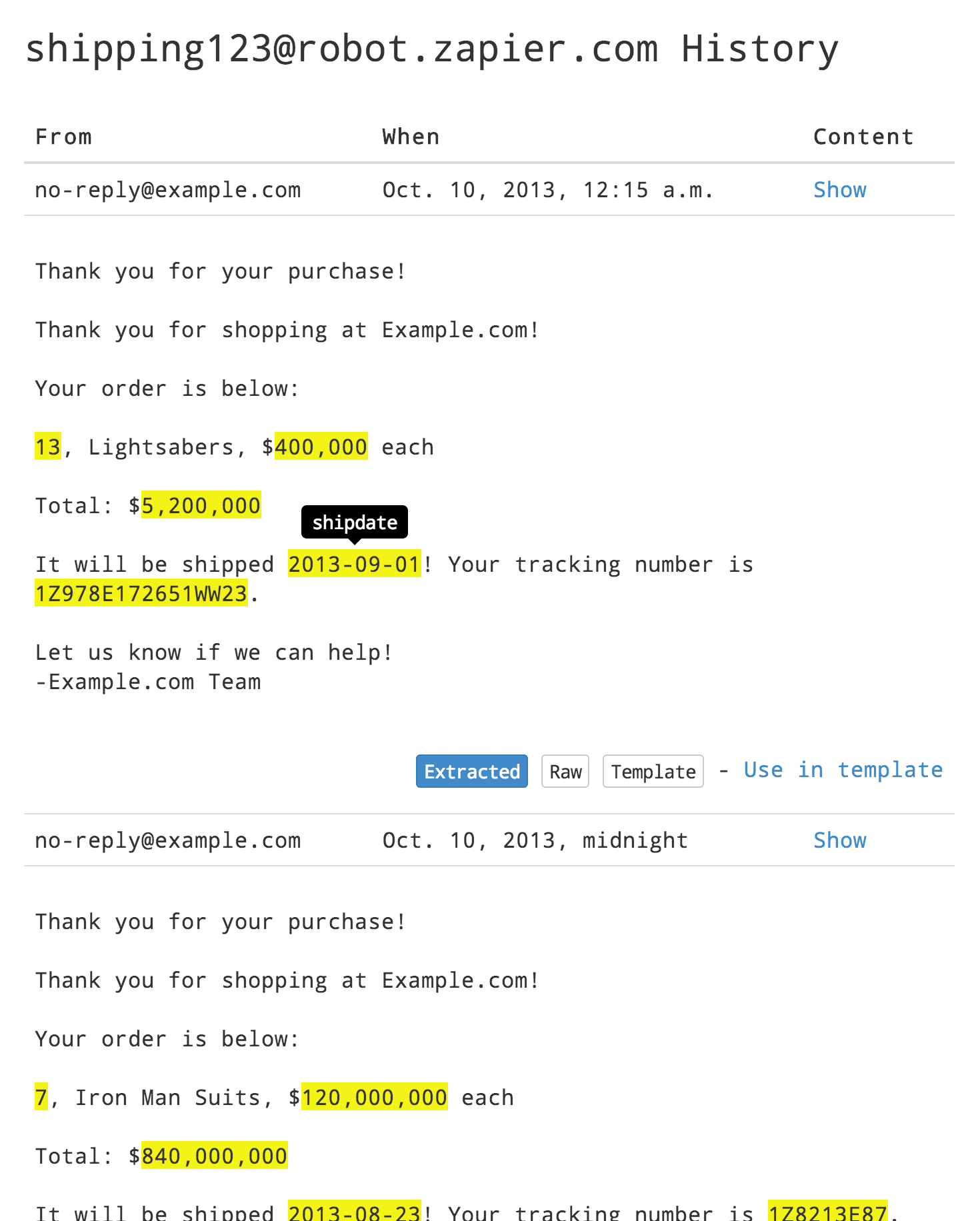 Zapier Email Parser can be a good choice if you are already using the Zapier platform. You can connect this email parser to many apps including Google Sheets, Evernote, Google Docs, and more making it easy to automate your workflows.
It is relatively easy to configure and use but can be used to parse only simple emails. Moreover, it also can't parse attachments or repetitive items such as articles in newsletters.
5. Pabbly Email Parser
Pabbly Email Parser is a rule-based email parser that is integrated into the Pabbly platform. So, If you're already using Pabbly for your business, this might be a good option to consider.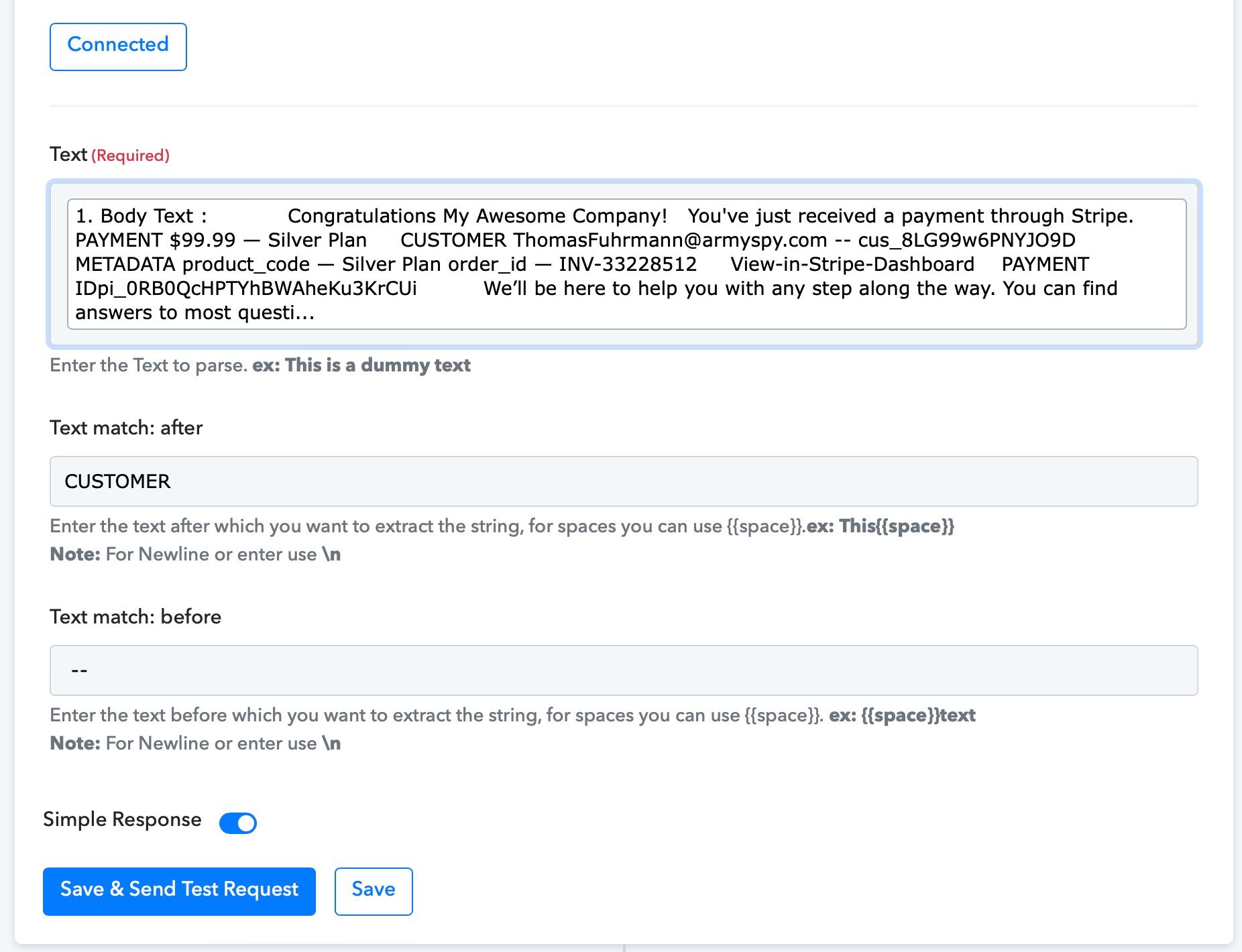 It can be a bit difficult to configure for more or less complex emails, and it also can't parse repetitive data and tables. These are essential features for many businesses, so keep that in mind when making your decision.
With Pabbly integration, you can also connect your email account to different applications like CRM, Sales, Marketing, Productivity, or any other apps. This makes it easy to automate your email workflow and save time.
Final Thoughts
There are different email parsers available on the market, each with its own set of features and benefits. When choosing an email parser, it is important to consider your specific needs.
Parsio is a versatile email parser as it offers a wide range of features and integrates with many applications. Parsio can also extract data from PDF files and other attachments.
You can use any of the email parsers mentioned above to take control of your inbox and automate your email workflow.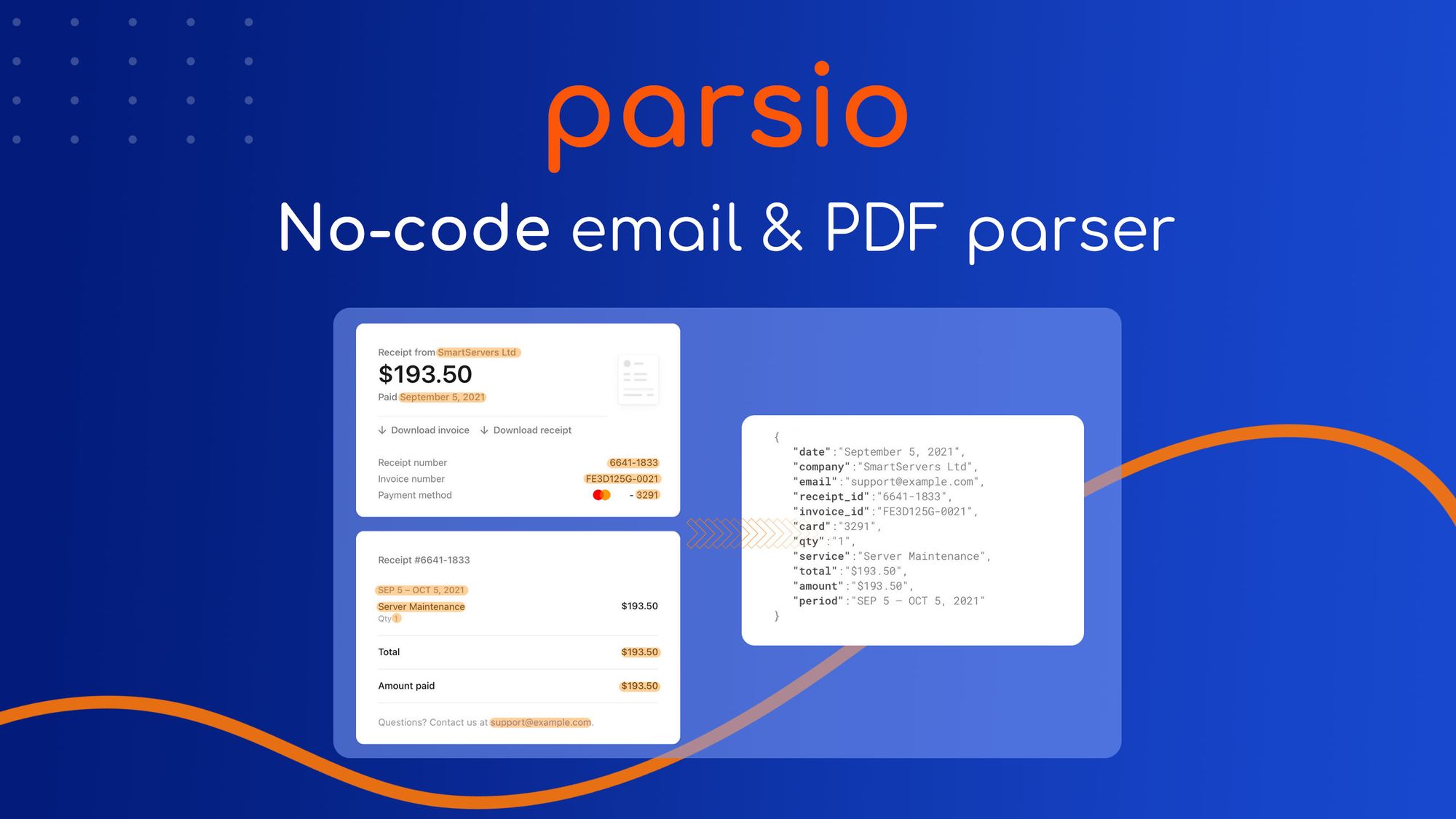 Extract valuable data from emails and attachments
Stay parsed with Parsio