How to Extract Data From Eventbrite Emails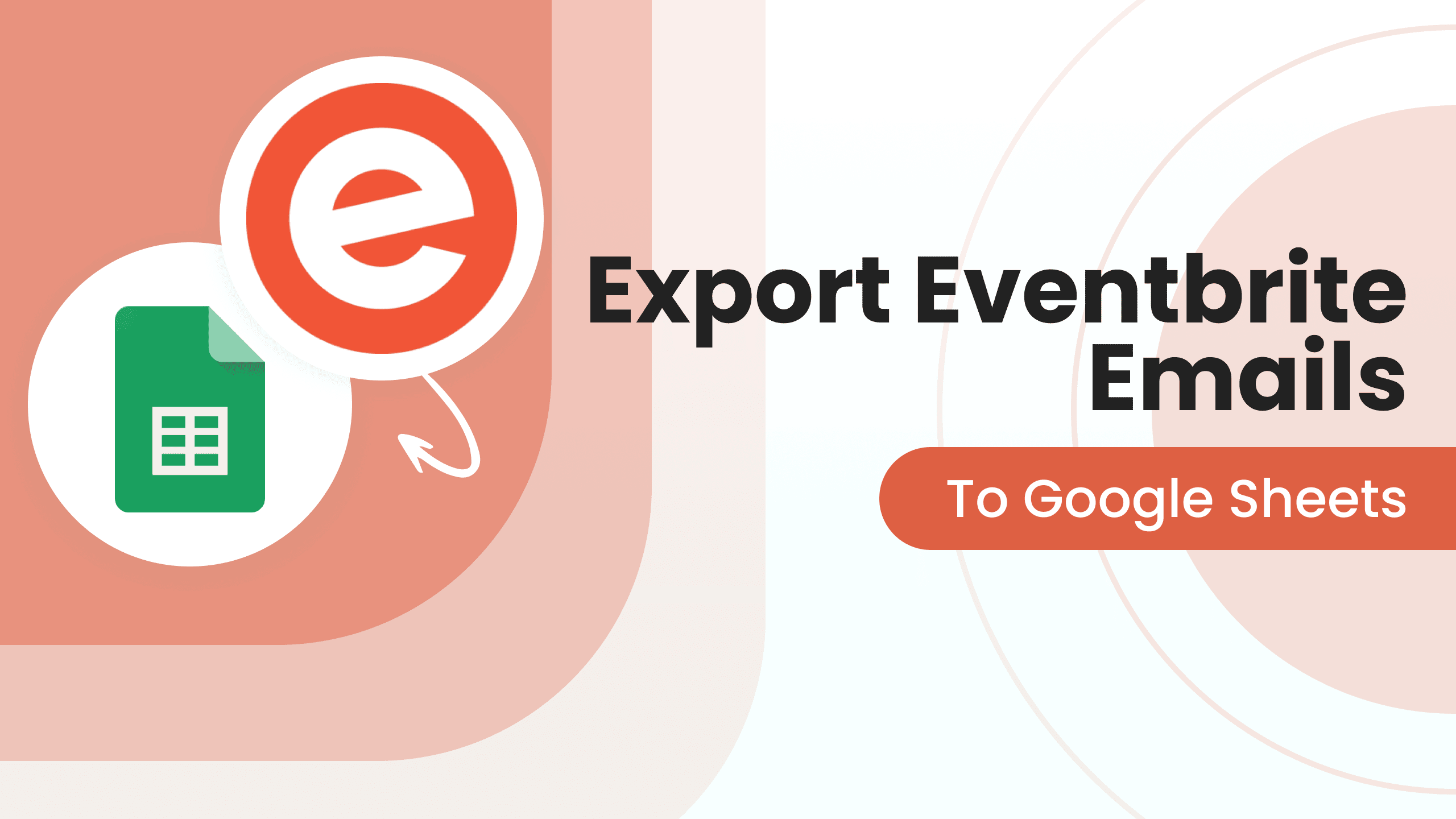 Eventbrite is a platform growing amazingly before the COVID-19 pandemic, and it is going well again after 2020. Eventbrite had annual revenue of 187.1 million in 2021. As it makes selling event tickets and managing things extremely easy, you can also sell tickets for your next event using this platform.
Usually, Eventbrite is used for organizing events with hundreds and thousands of participants. Just think how difficult it will be to manage all the payment emails whenever someone buys a ticket. Parsio can help you to solve these issues with its automation functionalities.
Why Extract Data From Eventbrite Emails With Parsio
Whenever someone buys a ticket on Eventbrite, the owner of that event gets an email about their purchase. With thousands of people purchasing tickets, it will be difficult for the owner to manage things, payments and other information. Also, if multiple events are going on simultaneously, management will become even harder.
An email parser such as Parsio can help you to extract valuable data in real time from your incoming emails and export it to Google Sheets or another application of your choice. This automation can bring you the following benefits:
Keep track of the sold tickets with buyers' information.
Measure sales performance for all your events combined or separately.
Import the customers data into your CRM.
Promote upcoming events to your customers through email marketing campaigns.
How to Extract Data From Eventbrite Emails Using Parsio
The data entry automation and extraction features are used to extract data from Eventbrite emails. Then automatically export to the automation platform of your choice using the following steps:
1. Create a Special Email Address
Parsio will allow you to create a special email address, for example: [email protected]. Then, forward your first (sample) email here.
2. Create Parsio Data Extraction Template
Open the sample email and click on the text to highlight it. The selected text will be extracted from all the similar incoming emails. Some examples of data that you can extract from your Eventbrite email are:
Number of tickets
Date of the event
Time of the event
Venue of the event
Name of the buyer, etc.
Once you are done with the selection, click on create a template, and you will be done creating your data extraction template.You can always edit this template later.
3. Configure Your Email Client for Automatic Email Forwarding
Open your email client where you receive Eventbrite emails. Go to forwarding settings and configure an auto email forwarding of Eventbrite emails. Check out our Knowledge Base articles for more information.
4. Export to Your Desired Option
Now all your Eventbrite emails should be automatically forwarded to Parsio and the data is extracted in real time. It's time to export the parsed data! For that, you can go to the integration tab, where you will see the following options:
Google Sheets
Webhooks
Make, Zapier, Integrately, KonnectzIT, Pabbly Connect, n8n, etc.
Probably, the easiest (and the most used) option is to export your data to Google Sheets. You only need to use a special formula that you can copy & paste right from your Parsio account into a Google Sheet document.
Alternatively, you can also export data from Parsio to different file formats: Excel, CSV, or JSON files.
Using an automation platform (Zapier, Make, Integrately, etc.), you can export the parsed data to more than 6000 apps and platforms in real time. Learn which of these is the best automation platform for you according to your requirements.