February Update: Table Parsing, Blog, New Triggers and Integrations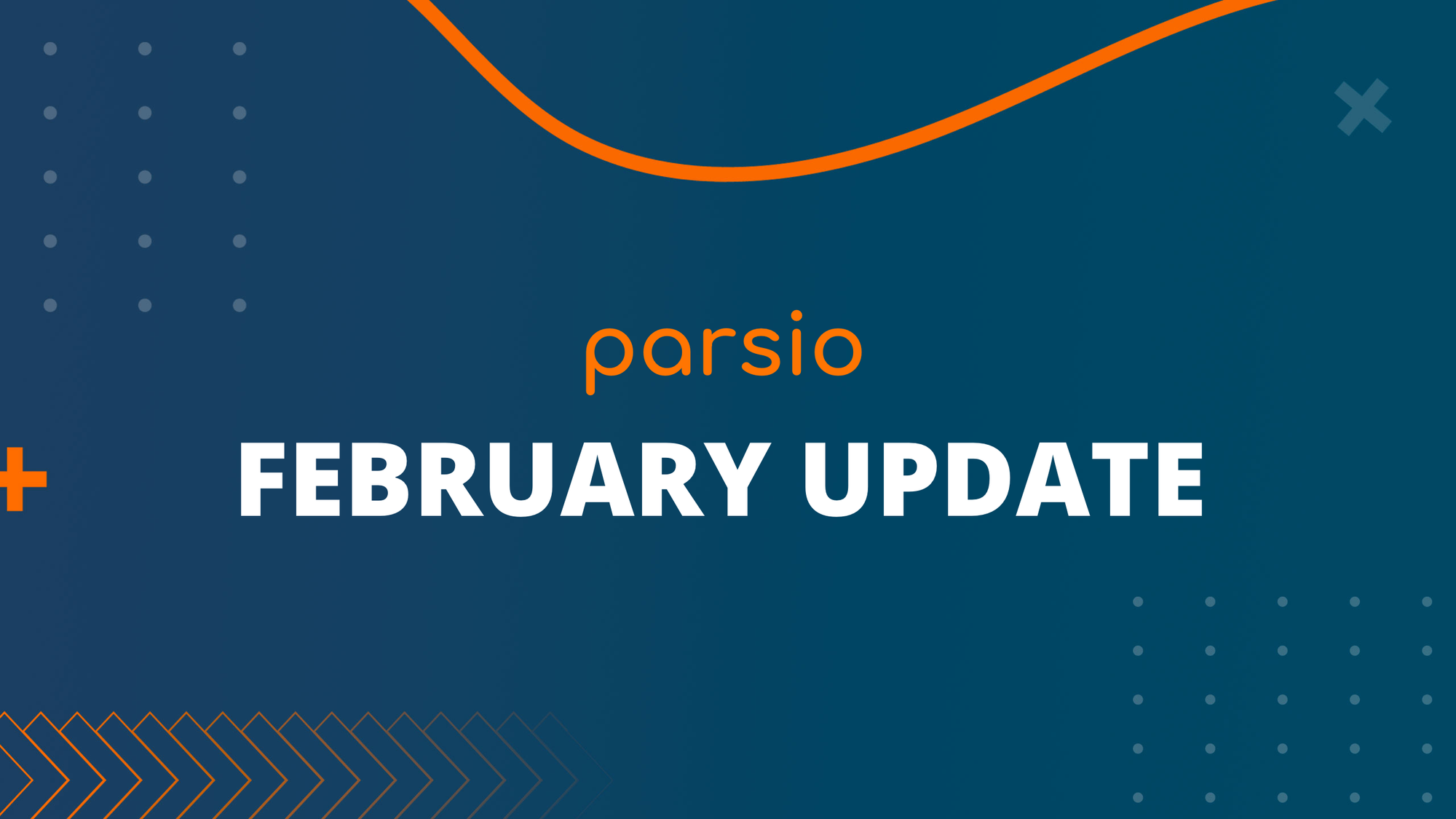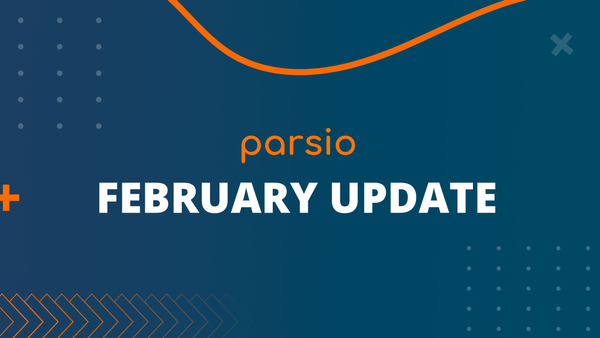 February brought many new enhancements and features to Parsio, and we are excited to share them with you.
Table parsing
Table parsing is no doubt the main feature that has been added to Parsio over the last month. Now you can extract repetitive data from your emails which should save you quite a few routine working hours every time you receive a new invoice or order confirmation with an indefinite number of rows.
It's almost as simple as extracting data from an ordinary email - you just need to define a template to help Parsio run a powerful algorithm enabling you to have all your repetitive data parsed.
Learn more how to do it from our step-by-step guide, watch a short how-to video or read an article in our blog.
Google Sheets integration
It's now possible to export individual tables to your Google Sheets: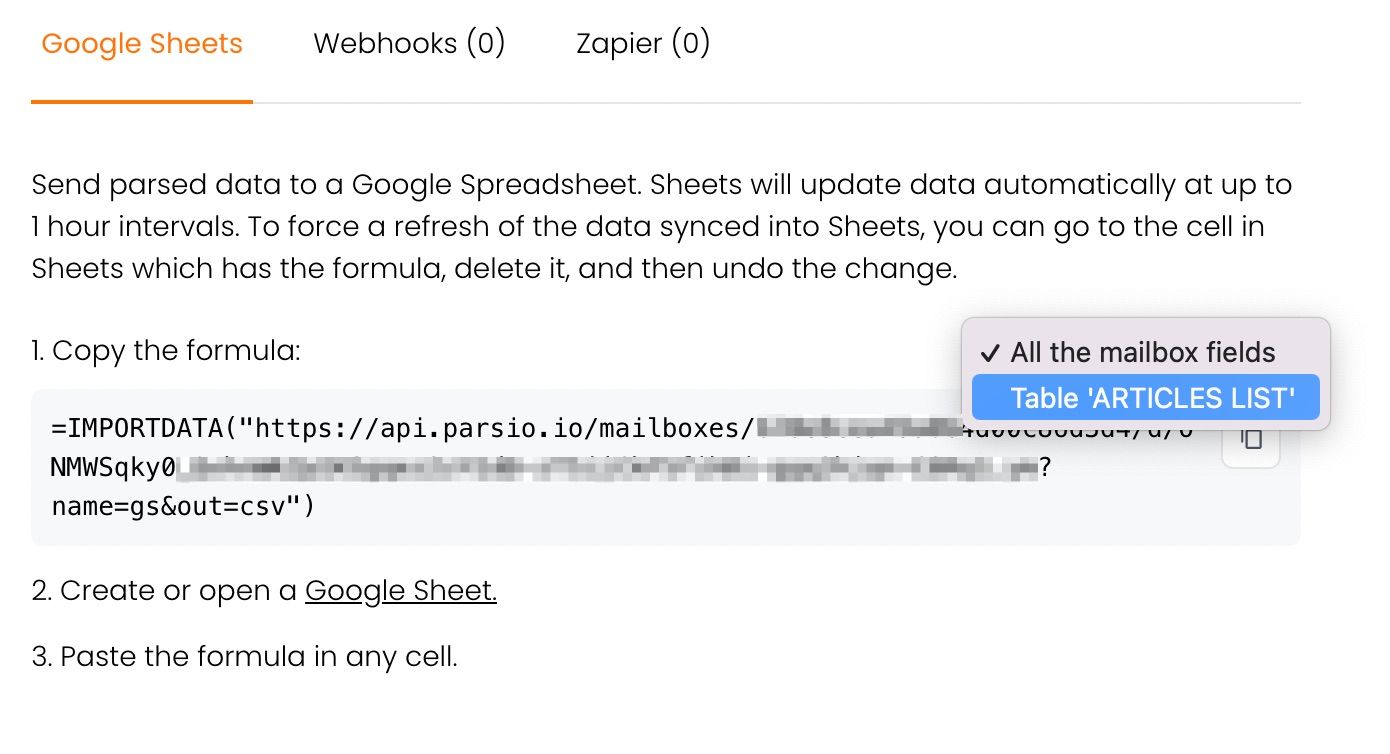 Improved PDF parsing
Our PDF parsing engine has been considerably improved: now it converts much better the incoming PDFs, conserving the original PDF layout when it's possible.
A nasty bug with PDF files not appearing in your Parsio inbox, has been fixed. In fact, some email clients tend to provide an incorrect content type for attached files ("octet-stream" instead of "pdf") but we've found a way to fix that.
New Zapier and Webhook triggers
Some triggers have been changed for the Zapier integration
The "Document Parsed (Nested Tables)" trigger has been updated. Now when a parsed document contains table fields, they will be passed as arrays.
The "Document Parsed (Flat Tables)" trigger has been added: if a parsed document contains table fields, they will be flattened (passed as columns).
The "Table parsed" trigger has been added: it is triggered when a particular table field is parsed in a document.

The same new triggers were added for webhooks: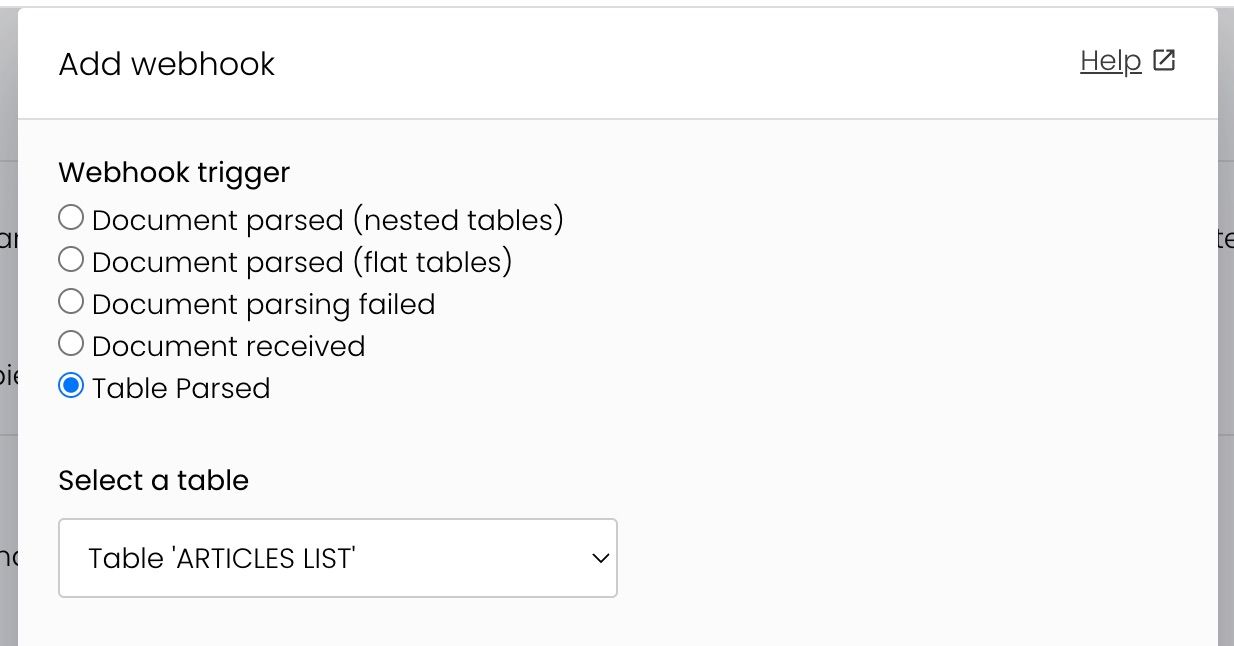 The Parsio Blog launch
Yes!  As you must have noticed, our blog is now active. It is updated regularly with new how-to articles, Parsio's new features and use cases, as well as with some pretty handy business automation tips.
Native integration with Pabbly Connect
Another automation platform is now available for an integration with Parsio - Pabbly Connect. 800+ apps are available for a connection with Parsio - just create an account and start an automation scenario that you need.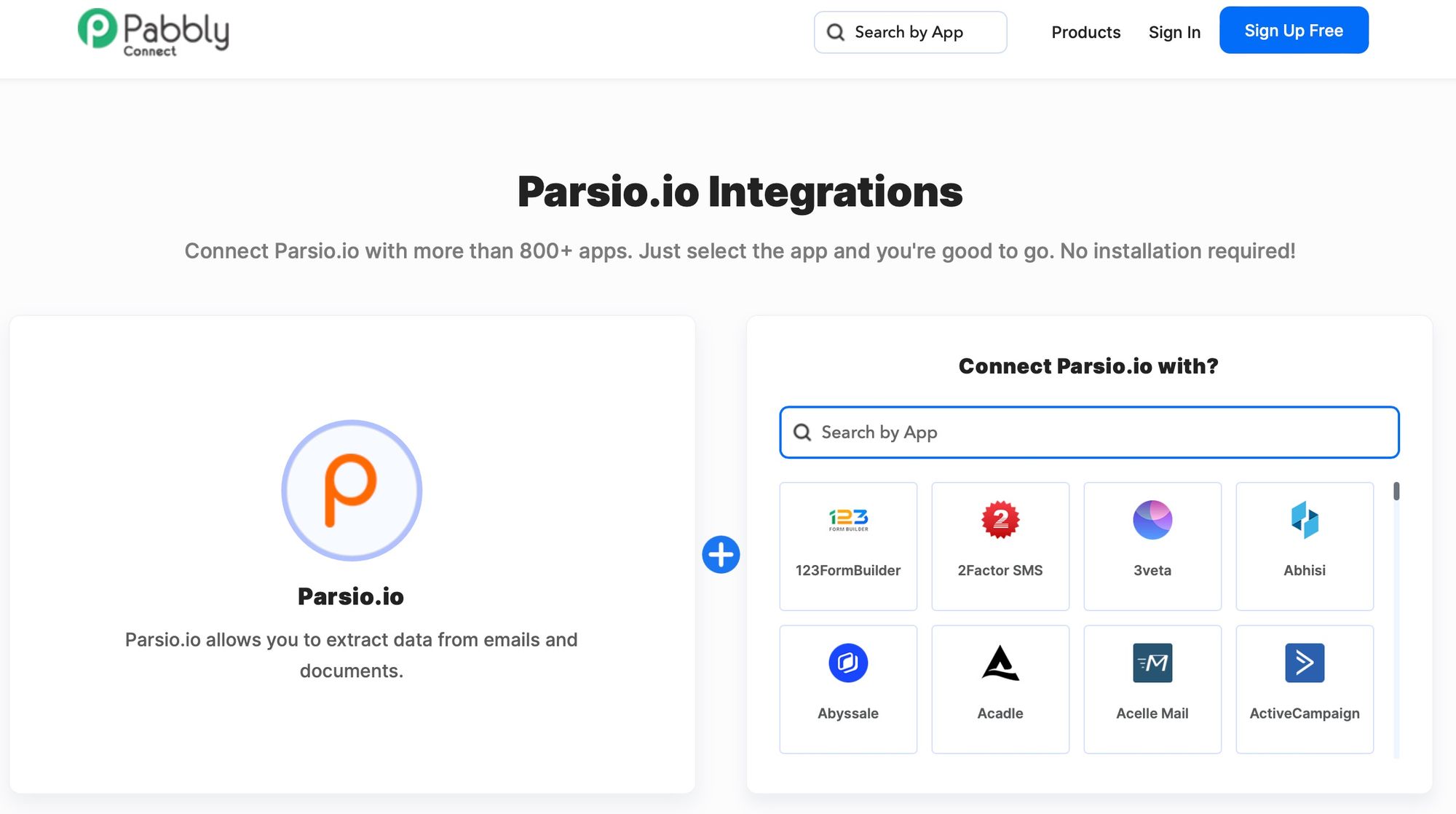 Status page
A status page is now available on status.parsio.io.
Public features request page
You can now give your feedback or suggest a new feature idea on our public board.

That's all for February - stay tuned (and parsed!) with our blog, follow us on Twitter and check all new updates in our changelog.