Parsio March Updates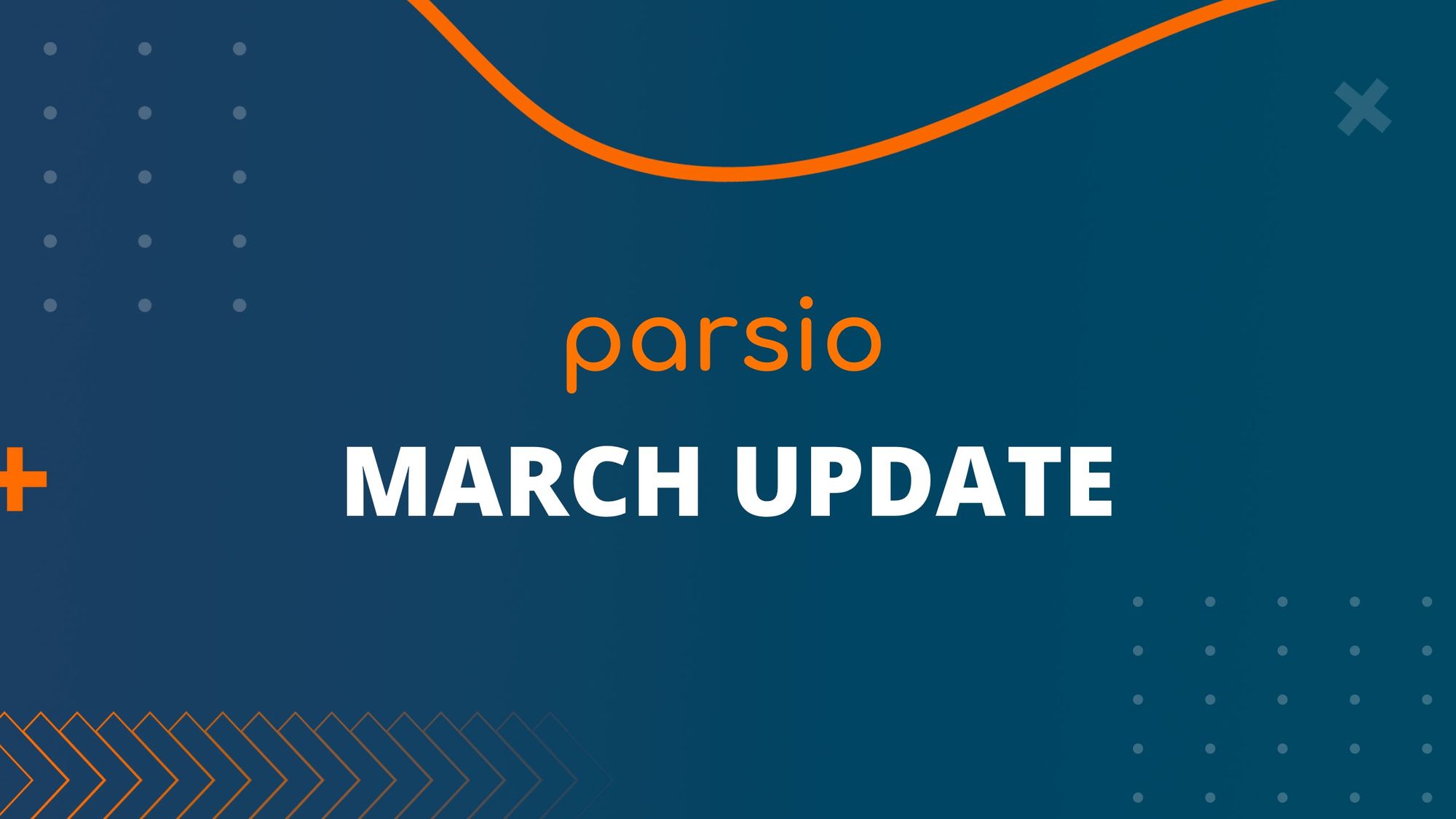 March was rich in novelties for Parsio - it's time for you to check them out!
Public API
Excellent news - much-awaited open API has been launched for Parsio. You can now parse PDFs and other files via API, as well as HTML and text documents.
To access the API, you will need the API key that you will find in your account:

Visit the API documentation section to learn more.
Uploading files
Now you have the possibility to upload files directly from your Parsio inbox without having to send them as attachments - it's going to make your workflow a lot smoother. To import a file, click on the "Import" button in the upright corner once you're in your Inbox.


Files can be downloaded in the following formats: PDF, HTML, CSV, TXT, DOCX, RTF and XML. Once the document is uploaded, refresh your page and you'll see it in the list of your parsed emails. Then you just proceed to template creation.
Learn more about this feature from our knowledge base article.
CSV auto parsing
CSV files can now be parsed automatically after you upload them directly to Parsio or send them as attachments or with the help of API. They will be parsed automatically -  no template is needed for them. To upload a CSV file, click on the "Import documents" button in the upper right corner of your inbox and drop the files that you want to be parsed.

Read this article to learn more.
Integromat native integration
A new native integration with Integromat has been added. 1000+ apps are available to create scenarios with Parsio with the help of a point-and-click builder.
A wide choice of automation rules is available with Integromat e.g. extra commands you can assign to a scenario: actions, aggregators, iterators, searches, and triggers.
KonnectzIT native integration
We've introduced another integration, with KonnectzIT. 400+ apps are available for a connection with Parsio - just create an account and start making as many streamlines as you want with the help of the drag-and-drop system.

Bug fixes
A few minor bugs have been fixed recently so that you can enjoy your experience with Parsio even better.
March may have ended but not the Parsio updates - stay tuned with our blog, follow us on Twitter and check new features in our changelog.
We'd love to hear from you! Let us know if you like these updates, where we can improve, and if you have any questions at [email protected].