What's the Story Behind Parsio?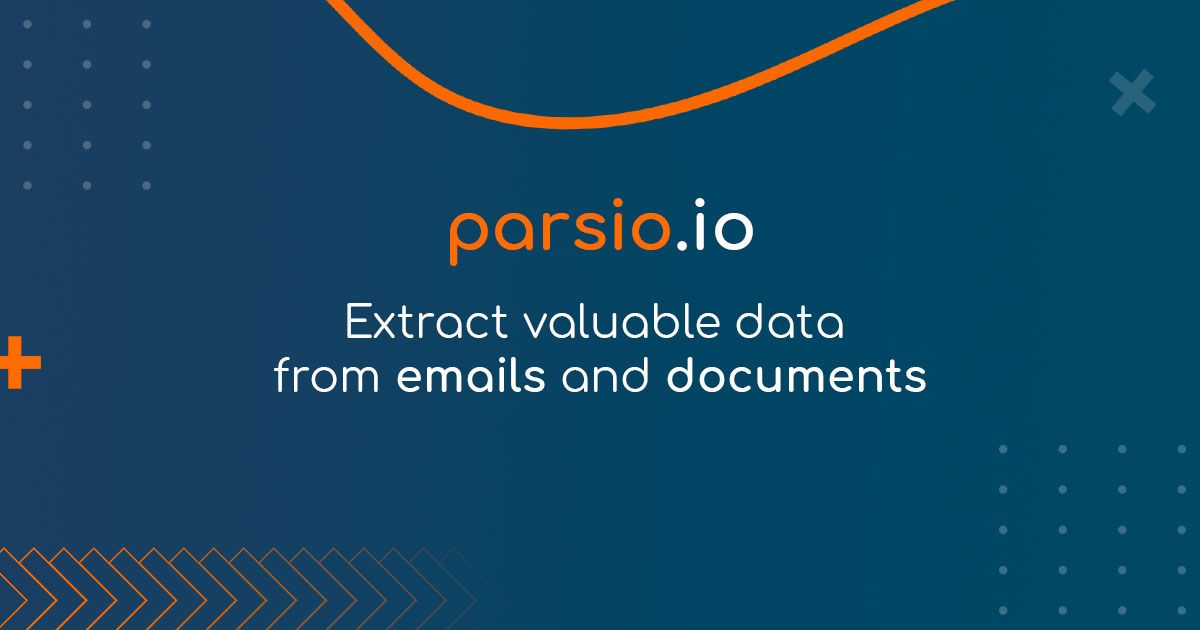 It all started in 2016 when we were developing e-commerce extensions and selling them on different marketplaces 🤑. Like any other marketplace seller, we were receiving order confirmation and customer details once someone purchased the extension. Some of our extensions used license keys that we needed to 1) generate and 2) send to customers ASAP ⚡️.
However, those marketplaces had no API so we were bound to keep our eyes peeled for any new email coming into the company's inbox, in order to manually generate and then send the license. Sounds like a nightmare, doesn't it 🥵?
And that's where an internal solution popped up that saved us hundreds of hours (and a lot of money). We've been using it for a couple of years already and now it's available to everyone, known as Parsio 🙌!
Today, we keep working hard to make Parsio a powerful email parser helping everyone to automate their business 🚀.
Parsio is already helping many businesses automate their workflow —  what are they?
Our clients come from many different areas: real estate agencies, e-commerce owners, marketplace sellers (Etsy, eBay, Amazon), crypto traders, marketing agencies, AirBnB renters, IoT and smart device owners. Those are very different businesses but the benefits one gets from Parsio are all the same:
Saving on employee costs (when you have an automated email parsing software, you don't have to hire data entry staff or assign these tasks to other employees).
Guaranteeing better quality (with an email parser all of your data is 100% accurate whilst even the best manual data entry expert can't be 100% accurate).
Managing multiplied workload during holiday seasons (email parsing can help to manage the increased workflow by extracting data from all the incoming emails so that you have nothing to worry about other than making your customers happy).
Faster processing time (your parsing software will keep running even when you or your employees are unavailable).
Let's see how you can configure your own email parser with Parsio:
Create an inbox on parsio.io and start auto-forwarding your emails to it.
On a sample email, select the data by simple highlighting the fields you want to extract.
It's all set up! Parsio will start automatically extracting the data from all the similar incoming emails.
And what else can Parsio do?
Today, Parsio goes beyond email parsing as it supports extracting data from attachments, documents, spreadsheets and PDFs. Learn more about how to convert emails to Excel spreadsheets or watch a quick 2-minutes video guide on how to get started.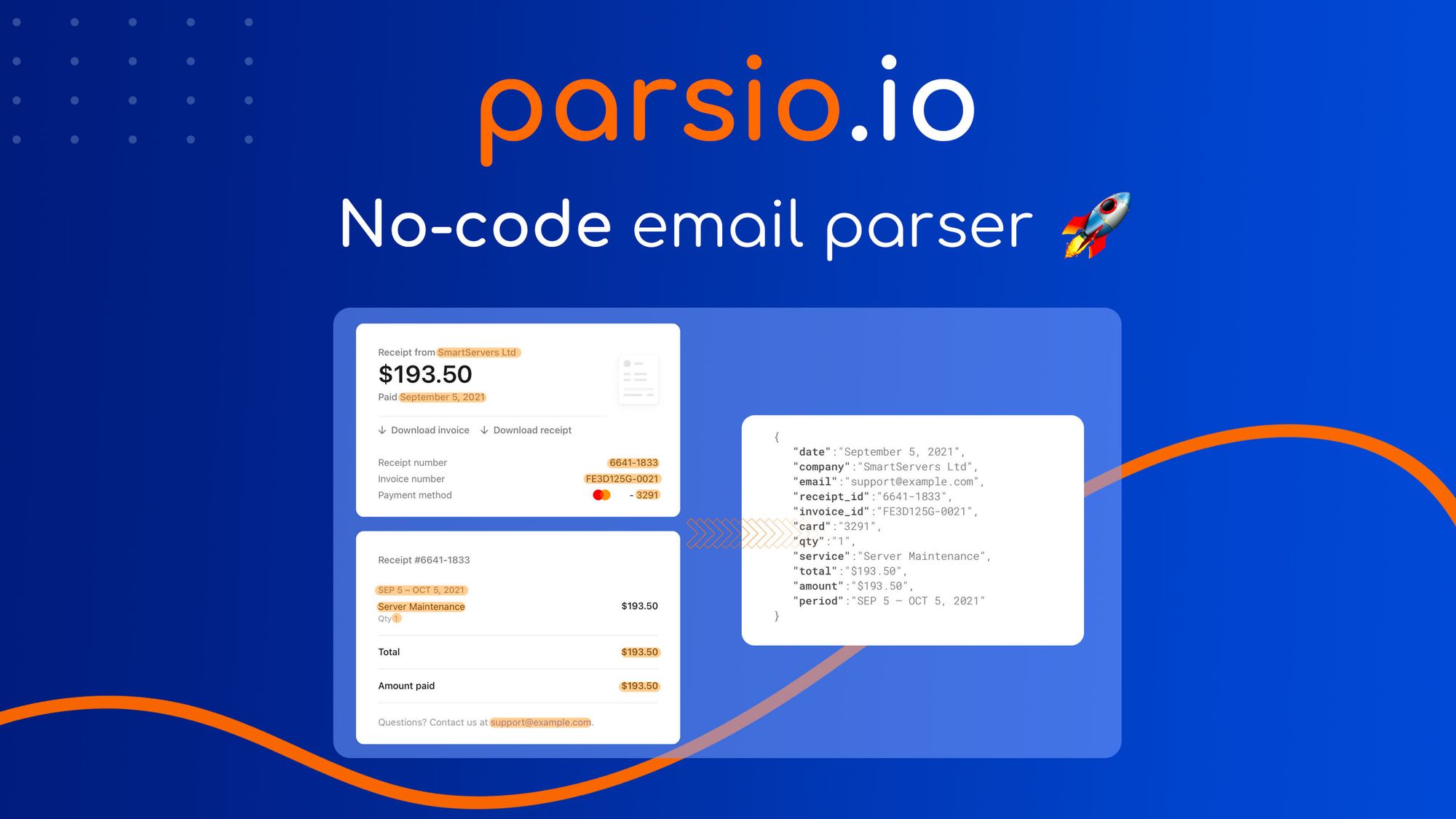 Extract valuable data from emails and attachments
Stay parsed with Parsio