Alternative to Zoho Email Parser: Parsio Vs Zoho Email Parser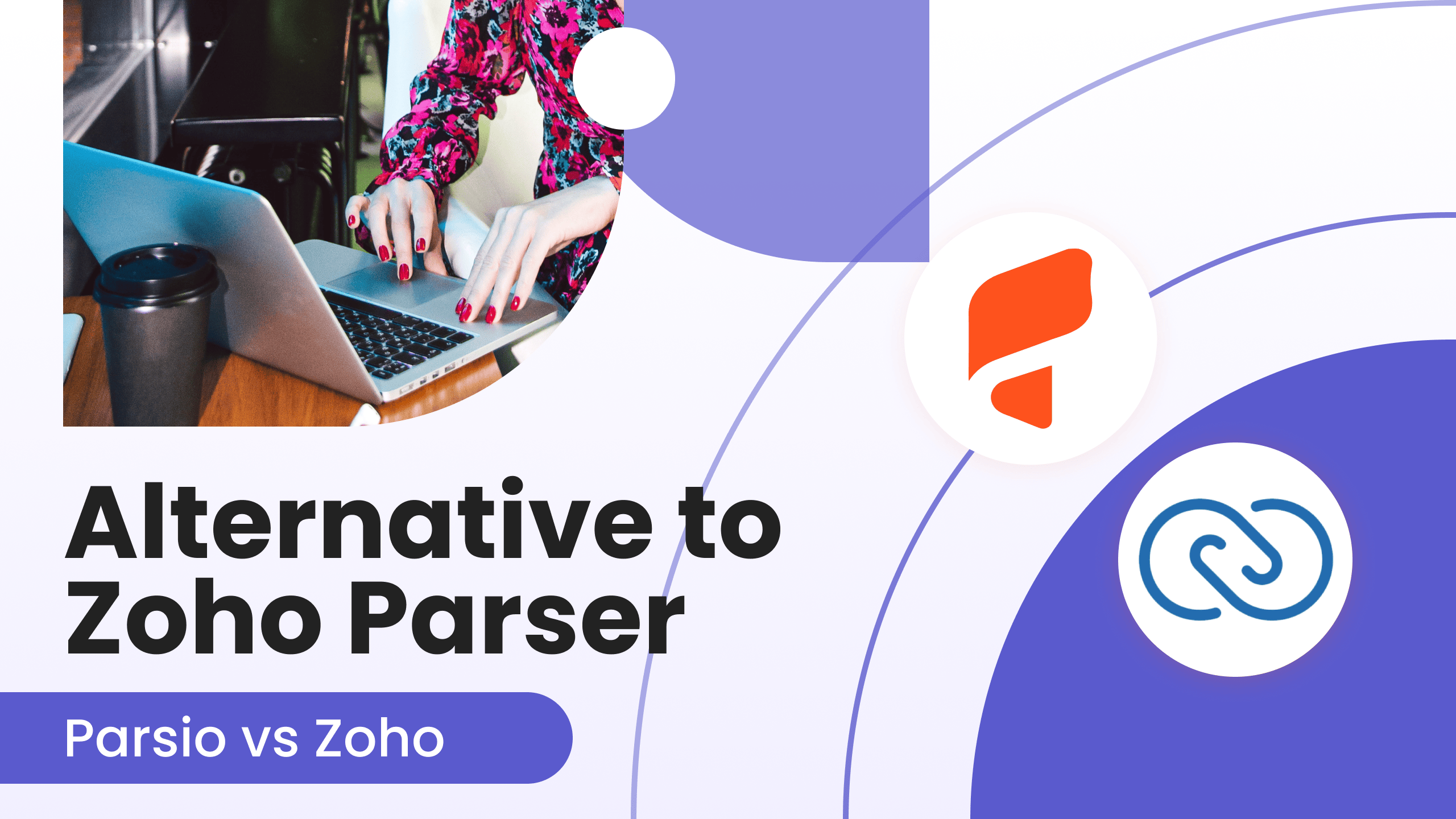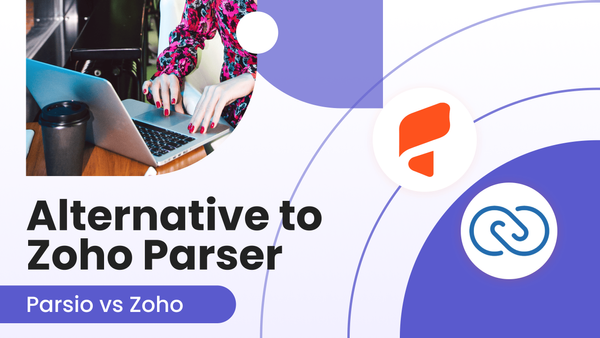 In the business world, a lot of correspondence happens over email. This can include everything from customer inquiries to invoices and purchase orders. In order to streamline your workflow, you may want to parse these emails and extract specific data points from them. This is where an email parser comes in.
An email parser is a piece of software that can extract data from emails and convert it into a structured format. This way you can download it as a CSV or Excel file or easily import the data into your CRM, spreadsheet, or other software for further processing.
There are a few different email parsers on the market, but in this article, we'll be comparing Zoho Email Parser and Parsio.
Zoho Email Parser Overview
If you are looking for an email parser that can only work inside Zoho CRM, then the built-in Zoho email parser is a good choice.
With Zoho email parser, you can import data into Zoho CRM, but you cannot import data into another CRM, database, marketing app, etc.
For Zoho email parser to work properly, the email content must be very structured otherwise it will not be parsed correctly.
Zoho Email Parser is a fairly basic email parser. It can only parse very simple cases separated by a delimiter, such as "Name: Peter", "Age: 34". Additionally, it only works with Zoho CRM, so you can't export the data to a Google Sheet, another CRM, or a marketing platform.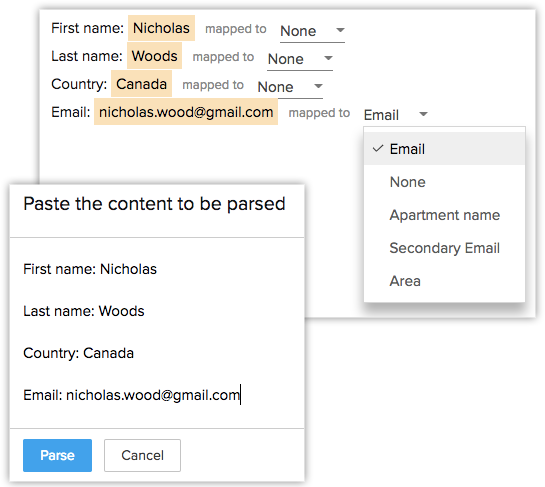 From their documentation: "Please note that you can not use the mail forward option when sending the emails to the parser email address." This means that you have to send your emails directly to Zoho without forwarding them.
Another downside of Zoho Email Parser is that it can only receive emails from one authorized email address. So, if you have a team of people who need to parse emails, each person will have to set up their own parser.
Zoho Email Parser vs Parsio
Parsio is much more powerful and flexible than Zoho Email Parser. For people who need to parse complex emails, extract "hidden" data such as links and images; or parse PDFs and attachments, Parsio is a better choice. It can handle things like multiple delimiters, nested data, and attachments.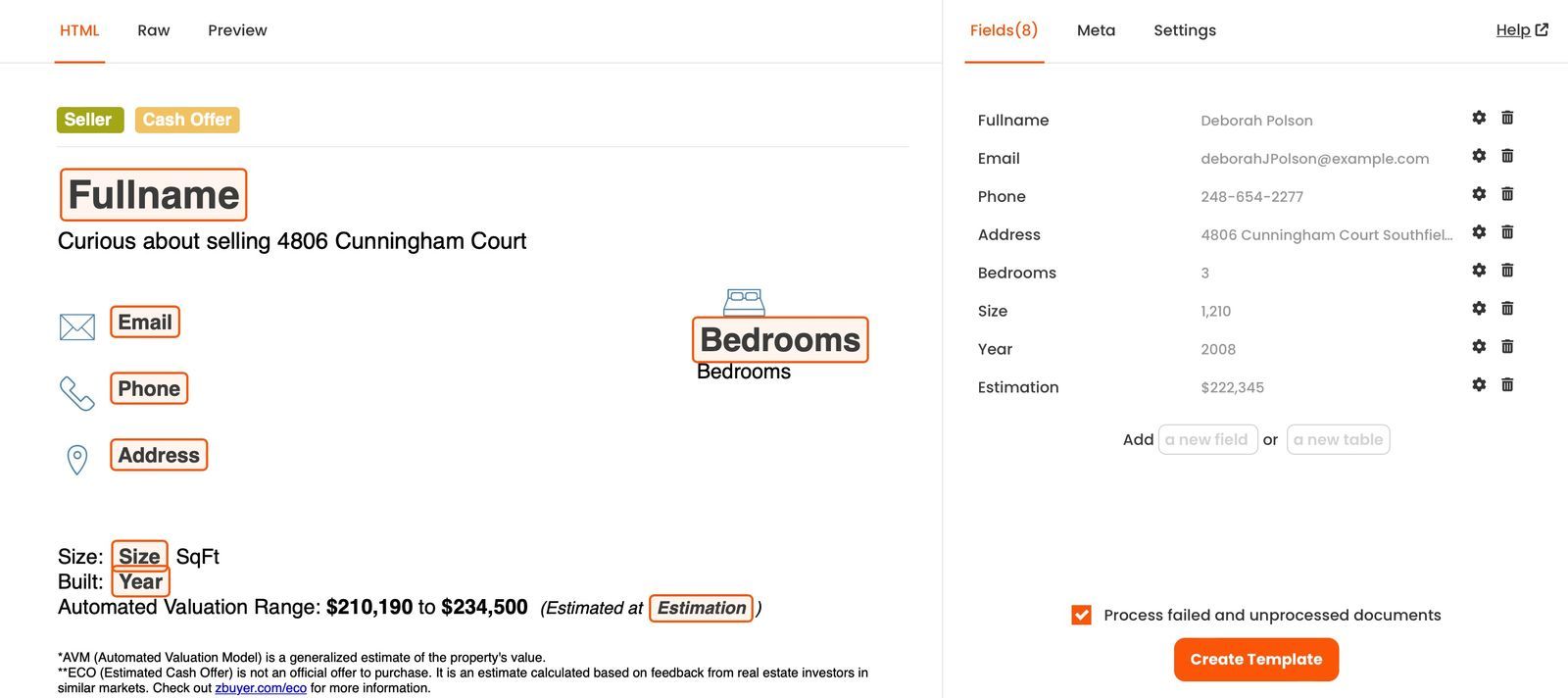 Parsio can also export data to a Google Sheet, another CRM, or a marketing platform. This makes it much easier to get your data where you need it.
Here are some other advantages of Parsio over Zoho Email Parser:
No limit on the number of authorized email addresses. This means that you can forward your emails to Parsio from multiple sources.
It doesn't require the data to be separated by a pre-defined delimiter such as a 'colon' (':').
Extract data from PDFs and attachments. This is great for invoices, purchase orders, and other documents that are often sent as PDFs.
Easy to use interface. Parsio's point-and-click interface to create templates make it easy to get started without having any coding experience.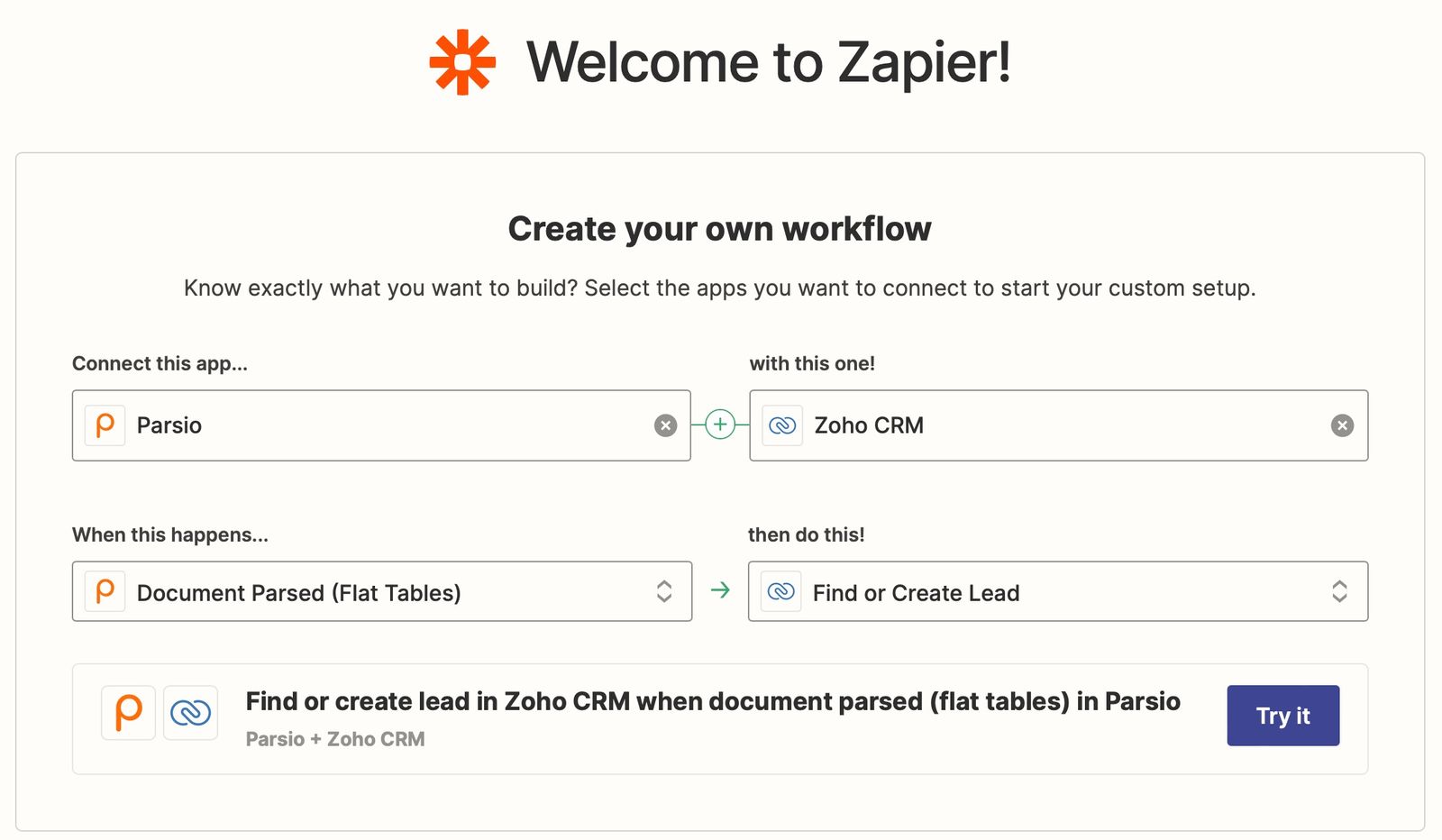 Additionally, Parsio has a native integration with many automated platforms (Zapier, Make, Pabbly Connect, Integrately, KonnectzIT) which allows exporting data to 4000+ apps and platforms (CRM, marketing platforms...).
Conclusion
In conclusion, Parsio is a more powerful alternative to Zoho Email Parser. It is universal and can be used by anyone, regardless of their technical expertise.
If you already use Zoho CRM, then you can probably try their email parser. Moreover, If you have a very simple use case, then Zoho Email Parser may be suitable for you.
If your emails don't have a very solid/well-defined colon-separated format, you need to parse attachments and PDFs or you need to extract your data somewhere else (e.g. Google Sheets, CRM, email or marketing platform) then Parsio is a better choice.
Try Parsio today and see how it can help you streamline your workflow!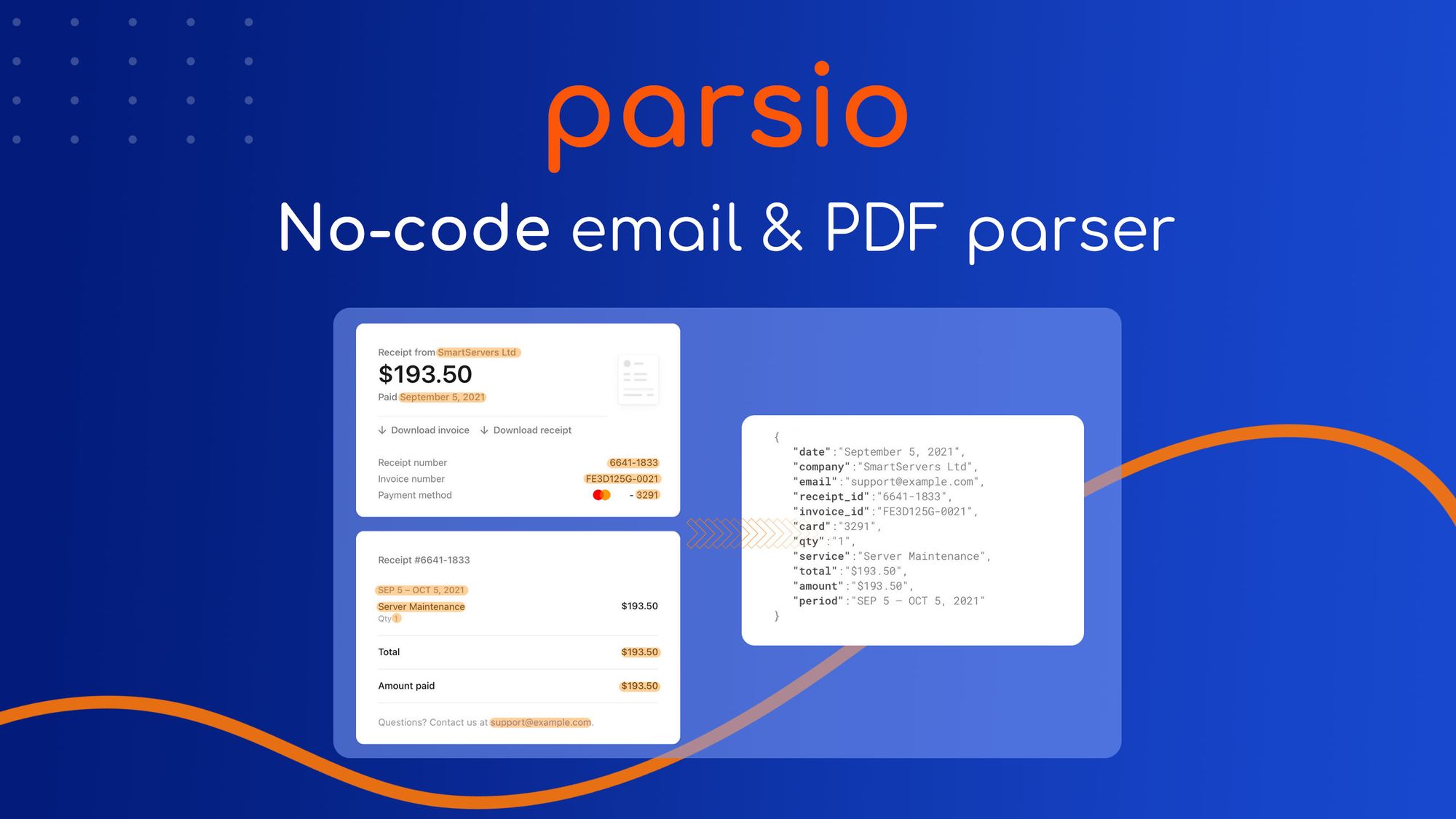 Extract valuable data from emails and attachments
Stay parsed with Parsio