Parsio and Google Sheets: A New Built-in Integration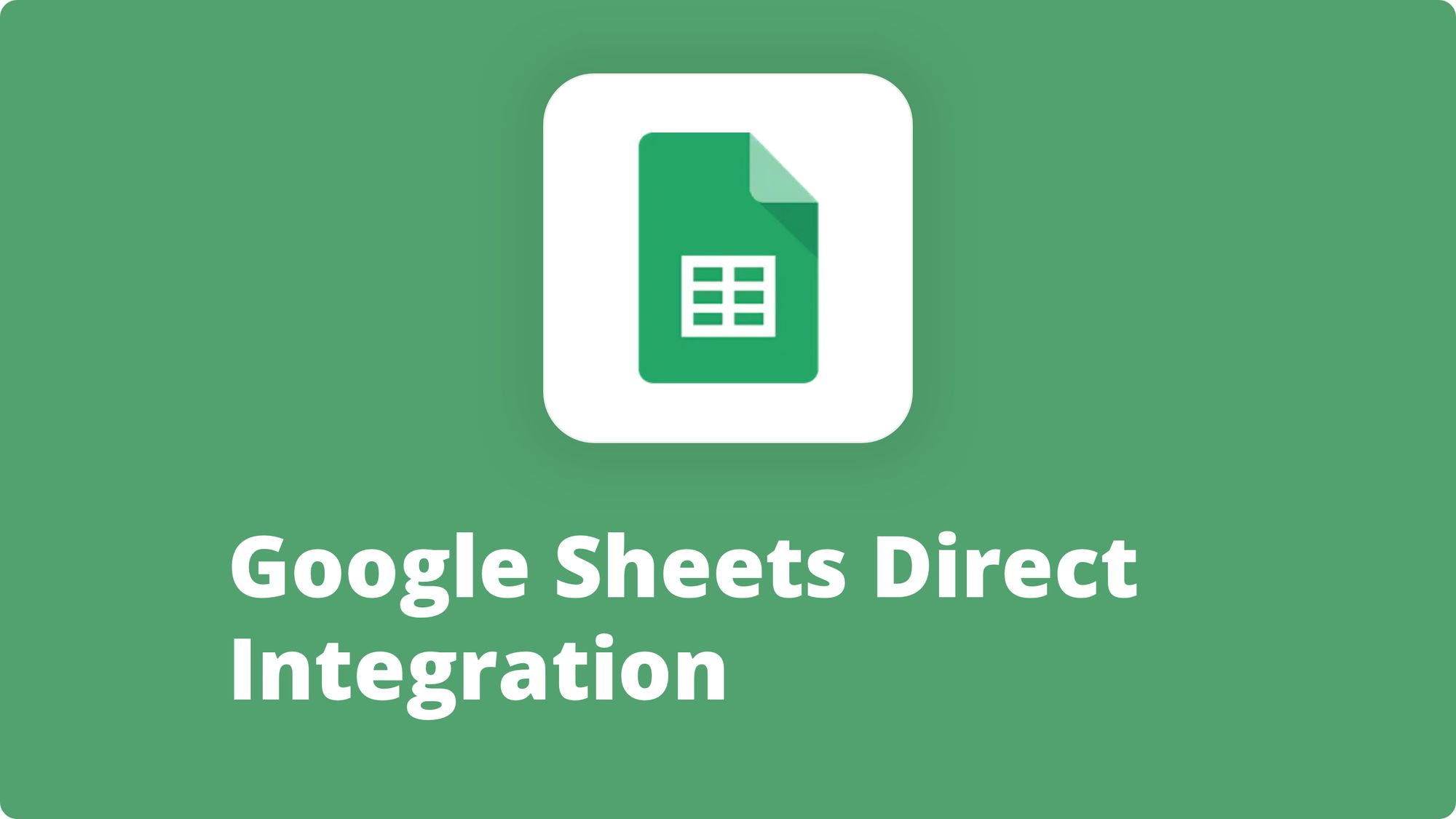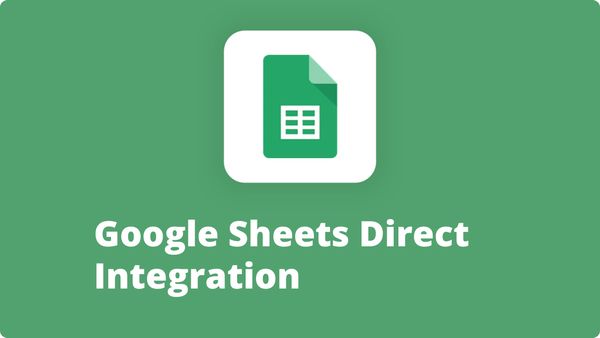 With hundreds of emails that business owners receive on a regular basis, automated data extraction is the true key for success. Whether you are a marketplace seller, an AirBnB owner or a real estate agent, you inevitably receive countless automated emails per day, as well as PDF attachments (invoices, order details etc), containing valuable data that cannot be retrieved elsewhere and that you need to store.
This data has to be extracted manually and with great attention which, in the end of the day, turns out to be a very tedious and error-prone work. In the modern fast-paced and quickly changing world an email parser tool is a real difference-maker that can automate your data extraction workflow. Apart from automation, it provides great accuracy and saves your time and employee costs thus boosting your sales.
The data extracted from emails is most commonly exported to Slack, Trello, CRM databases and, even more often, to Google Sheets.
Let's dive into some real-world use cases where an automated Google Sheets integration can turn out to be pretty handy:
An Etsy seller receives hundreds and thousands of email purchase confirmations every month. Instead of entering manually all the details about the amount, the buyer's information, paymend ID etc, the Parsio/Google Sheets integration does the job for you automatically and with precision.
A rental company has its vehicle park equipped with GPS and speed sensors. As soon as a vehicle exceeds speed, the company is notified by means of an email, the data from which can then be parsed and extracted to Google Sheets.
A marketing agency needs to extract all the web survey's answers and keep them consolidated for future email marketing campaigns.
All this can be done with the help of an automation platform (Zapier, Make, Integrately). You choose the two apps you want to connect, the one with the trigger and the other with the action. We choose Parsio as the first app with a trigger event "Document parsed", and Google Spreadsheets as the second app with an action "Add a Row". Now every time a new document or email is parsed,  a row is added into your Google Spreadsheet according to your template.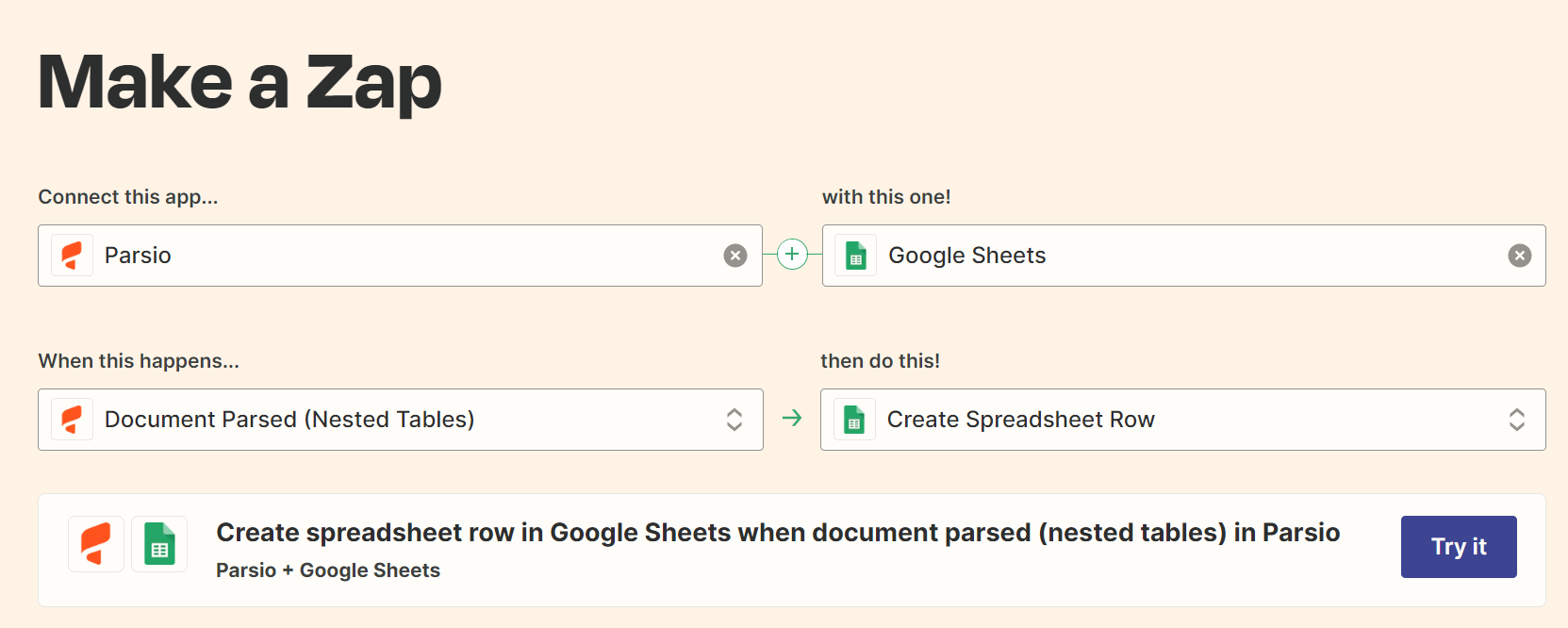 Another way to export your data is with the help of a special Google Sheet formula: after creating your Parsio inbox and setting up auto-forwarding rules, you just need to copy and paste a special formula to any cell.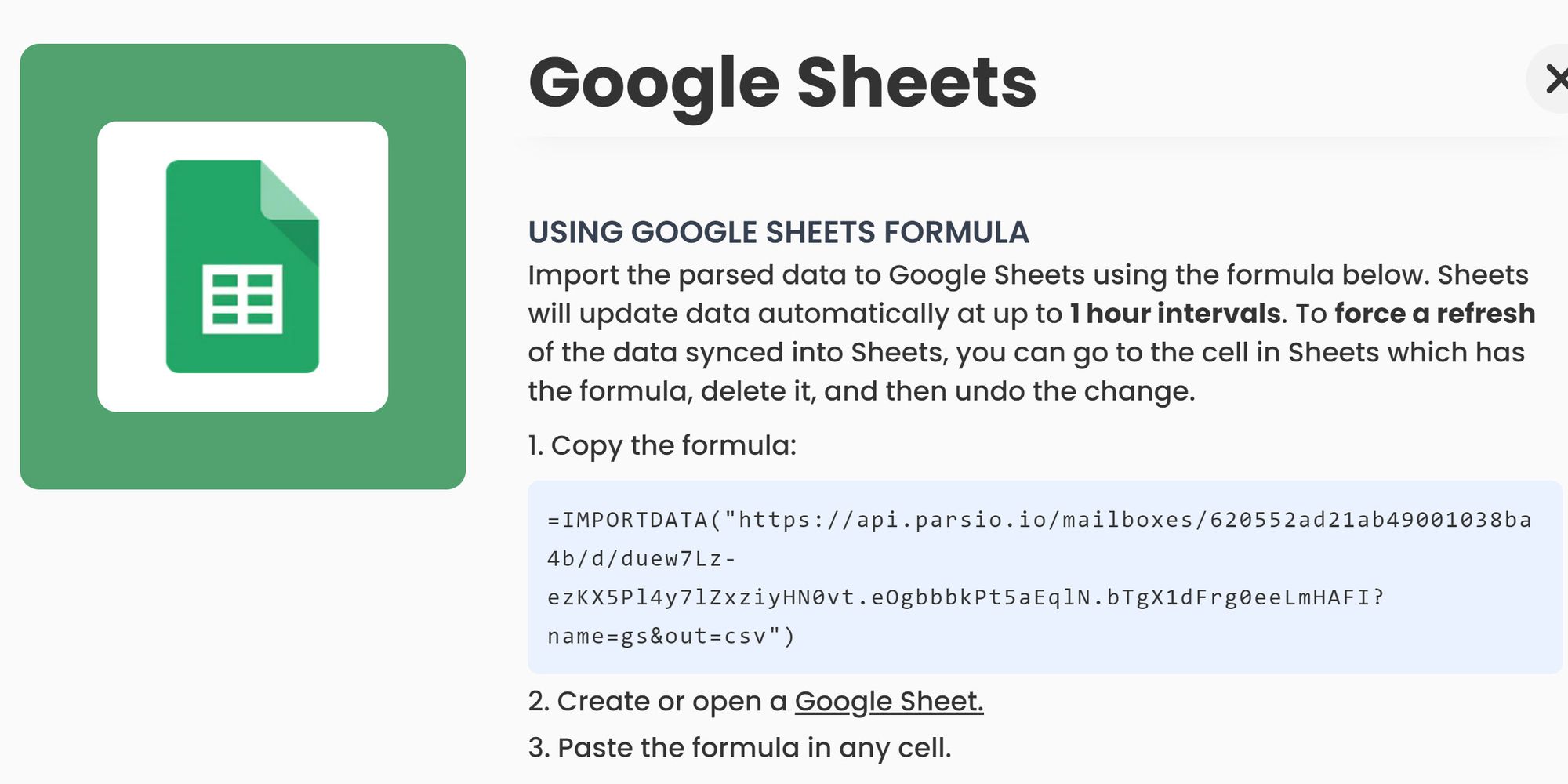 Sheets will update data automatically at up to 1 hour interval. You can reorder your columns from the "Fields" page.
If we compare these two methods, it's clear that both of them are relatively simple solutions, automation platforms though requiring more time for initial configuration. Unlike automation platforms where you might be urged to have a paid plan in order to export the amount of data that you need, the formula solution is absolutely free of charge. It has, in its turn, another major disadvantage which is the disability to copy data. It simply show the data available in your Parsio inbox so if your document is removed, the corresponding row will also be removed from your Google Sheet.
That's why we came up with an alternative solution which combines the pros of both of the previous options and hardly has any major con. It's a built-in integration with Google Sheets.
How to Export Data to Google Sheets With the Built-in Parsio Integration?
It all starts with creating your integration. First of all, click on the « Sign in with Google » button to connect your Google account.

It's important to check all the boxes to grant Parsio all the necessary rights to access your Google Sheets and import the parsed data.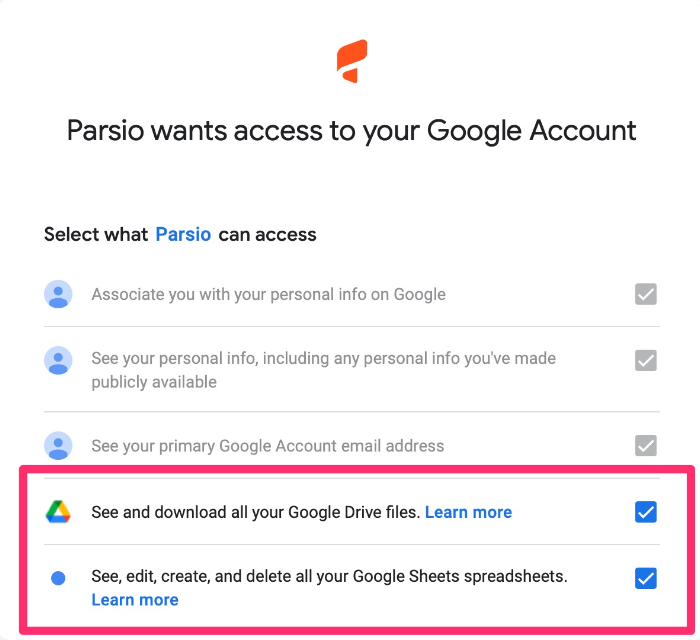 After this, choose a spreadsheet and a worksheet you want to export the data to.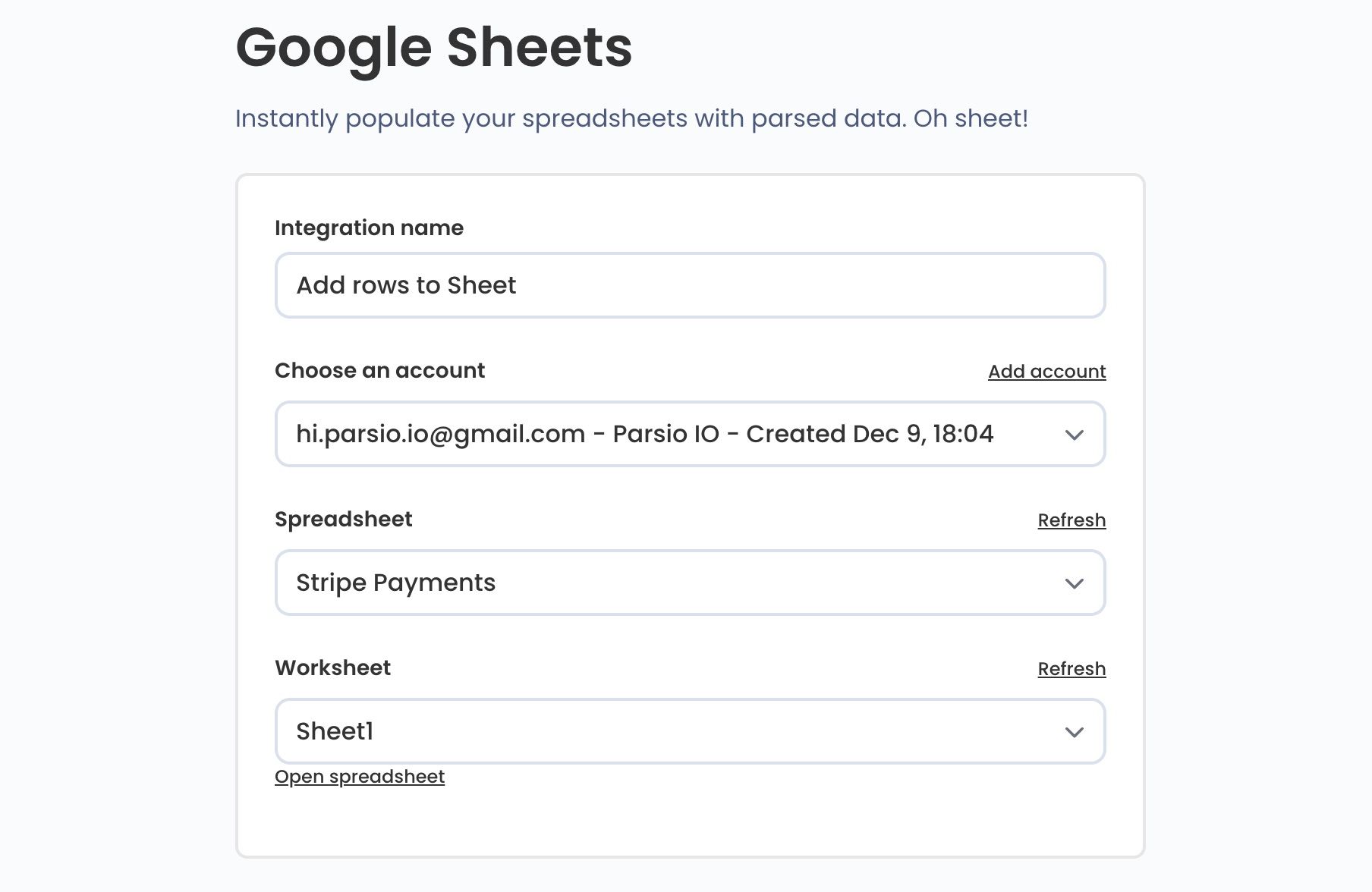 Open your spreadsheet and add column titles.

The last step would be to configure data export by defining the data you want to export: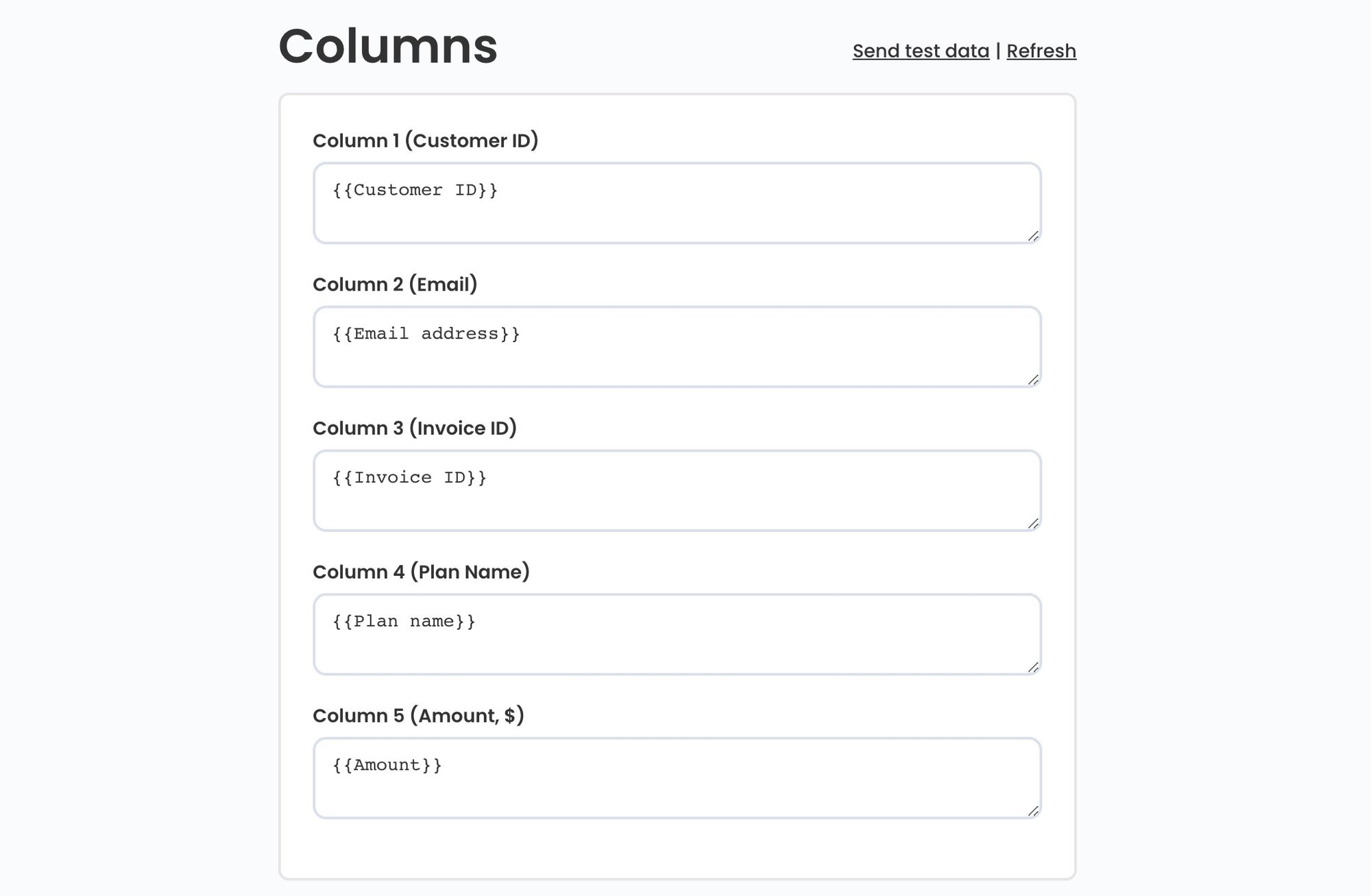 It's all set up! Now you can auto-forward emails to your Parsio inbox, create templates and start parsing. All the parsed data of your incoming emails will be now automatically exported to Google Sheets, and this with 100% accuracy and zero human intervention.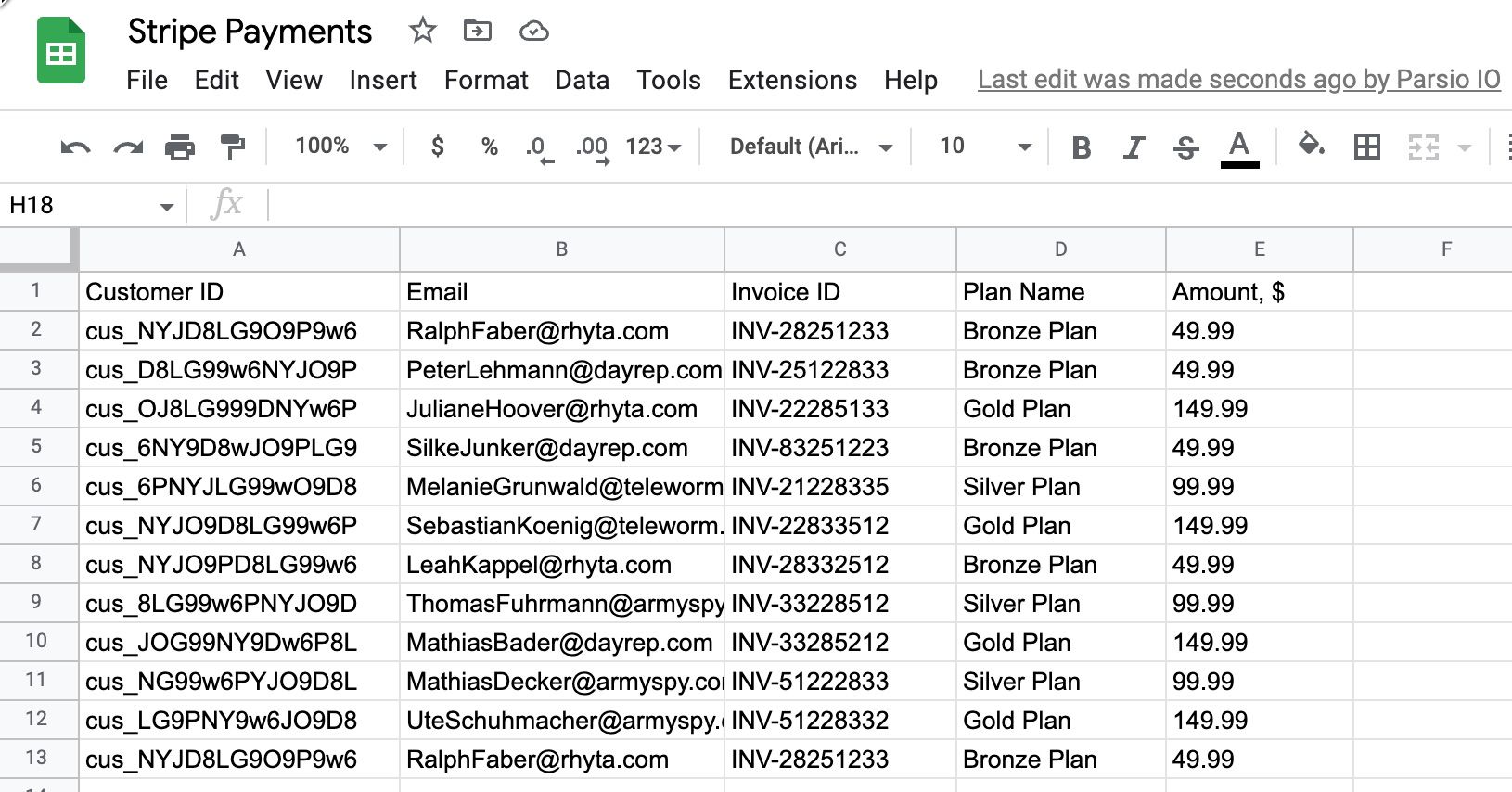 Of course, this type of integration doesn't allow you to create complex workflows like automation platforms do. No doubt that with automation platforms you have a wider choice of apps to extract your data. However, this built-in integration with Google Sheets is still the simplest and the safest way to export your data in real time. It's completely free of charge regardless of the amount of data you need to export and is an out-of-the-box solution which allows you keep all your data in one place.
Learn more about automation platforms like Zapier to create more complex workflows or check out other articles on our Blog to be updated about the newest features.
Related articles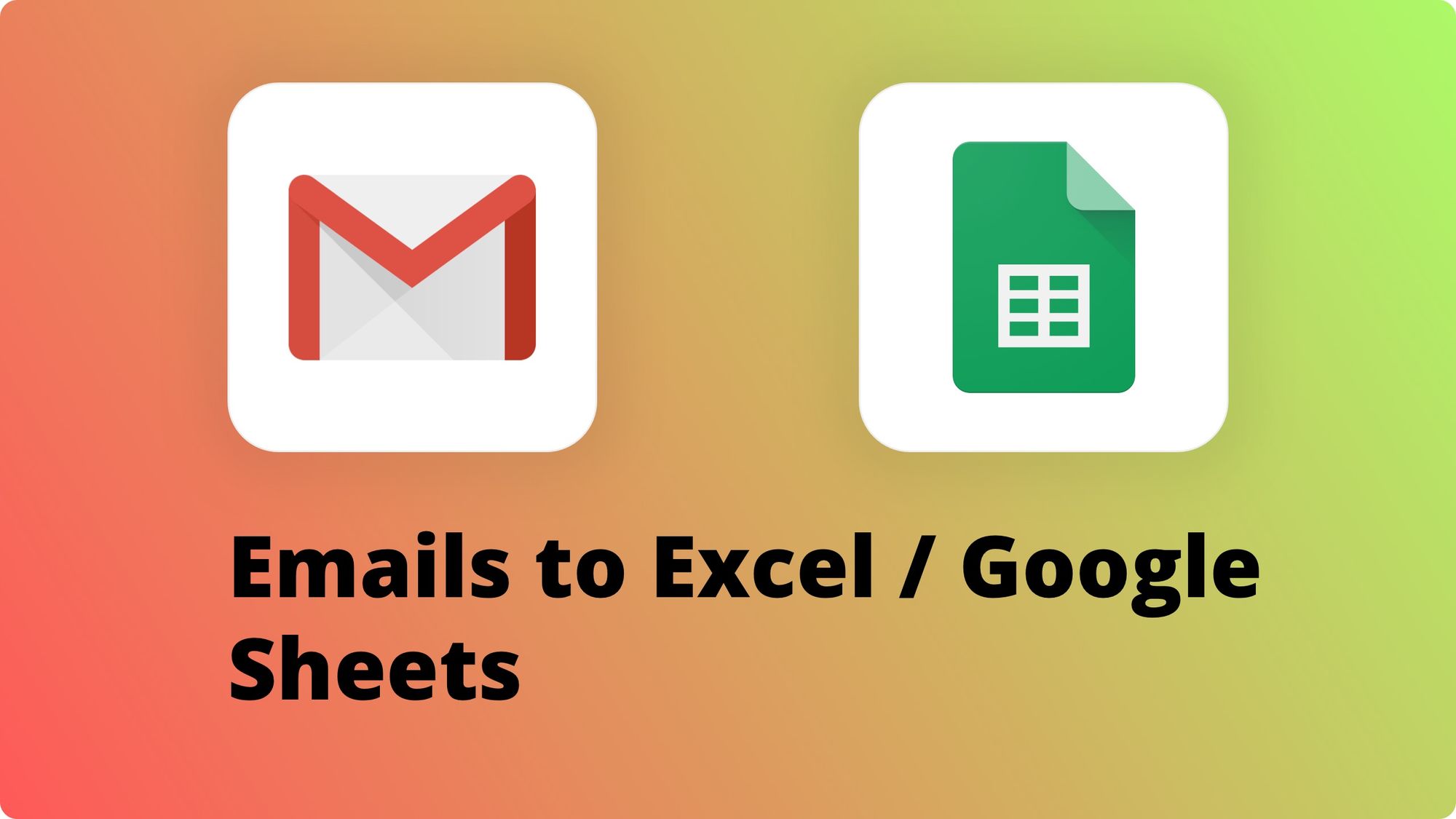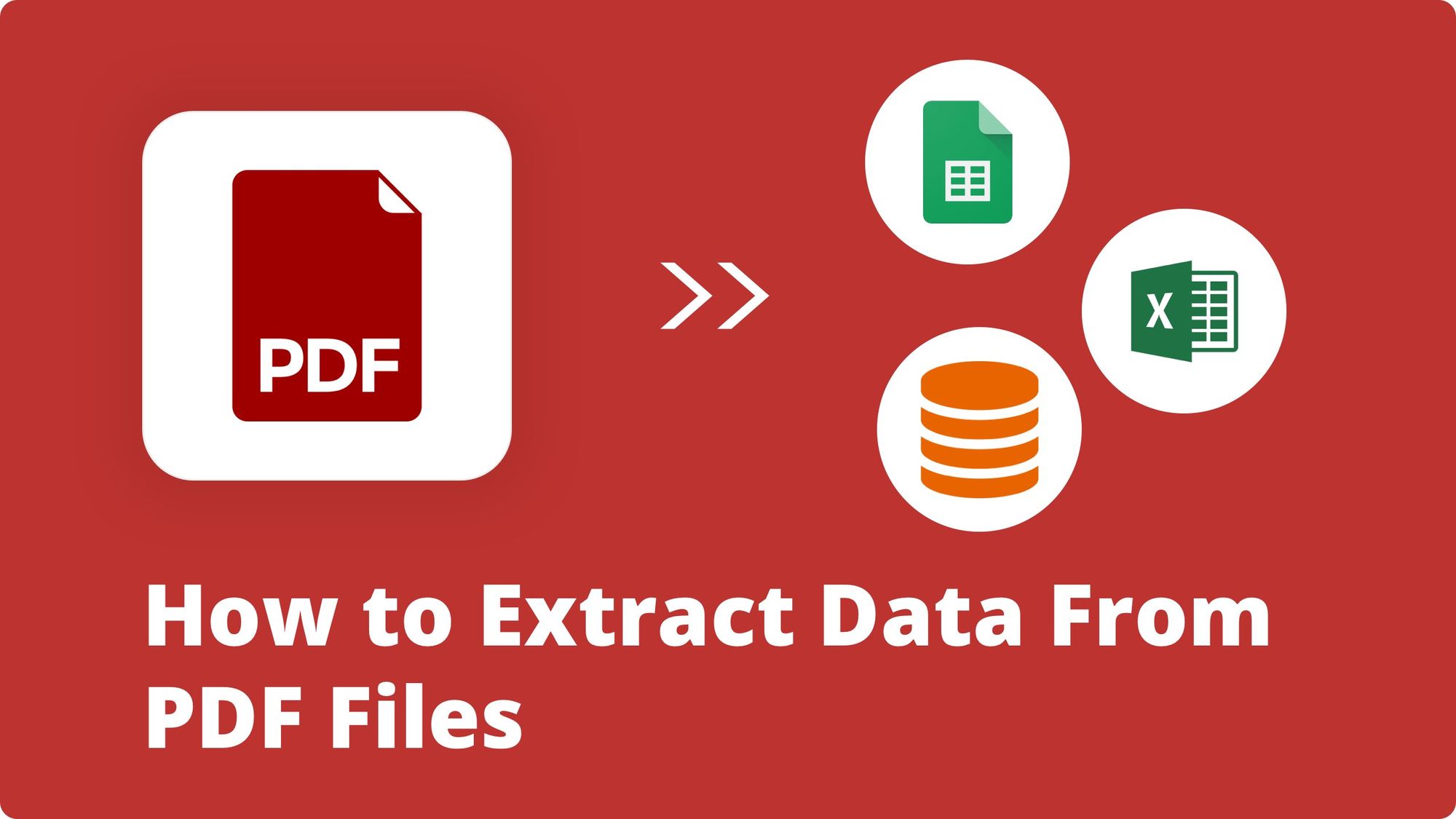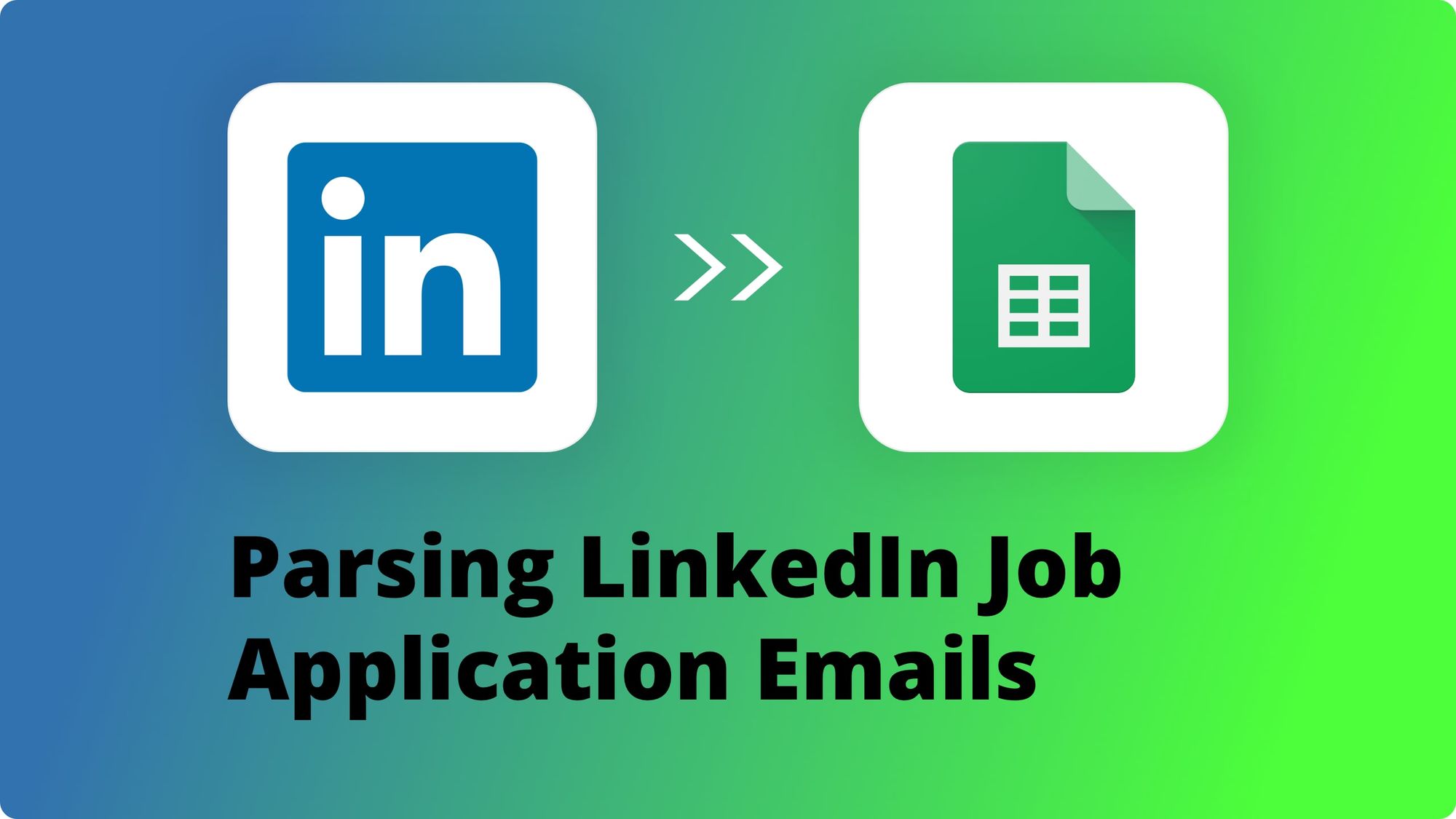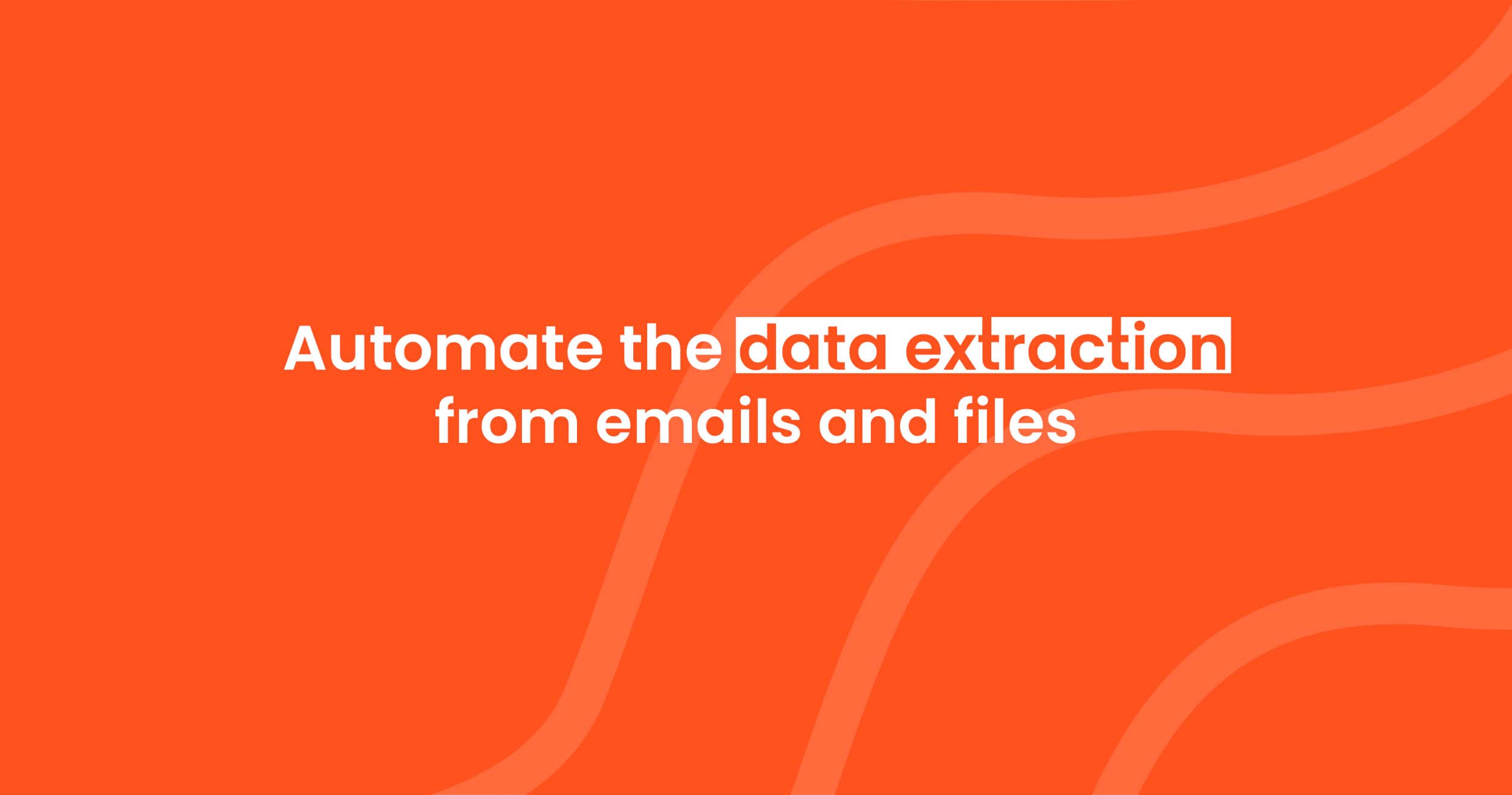 Extract valuable data from emails and attachments
Stay parsed with Parsio