Parsio & Integrately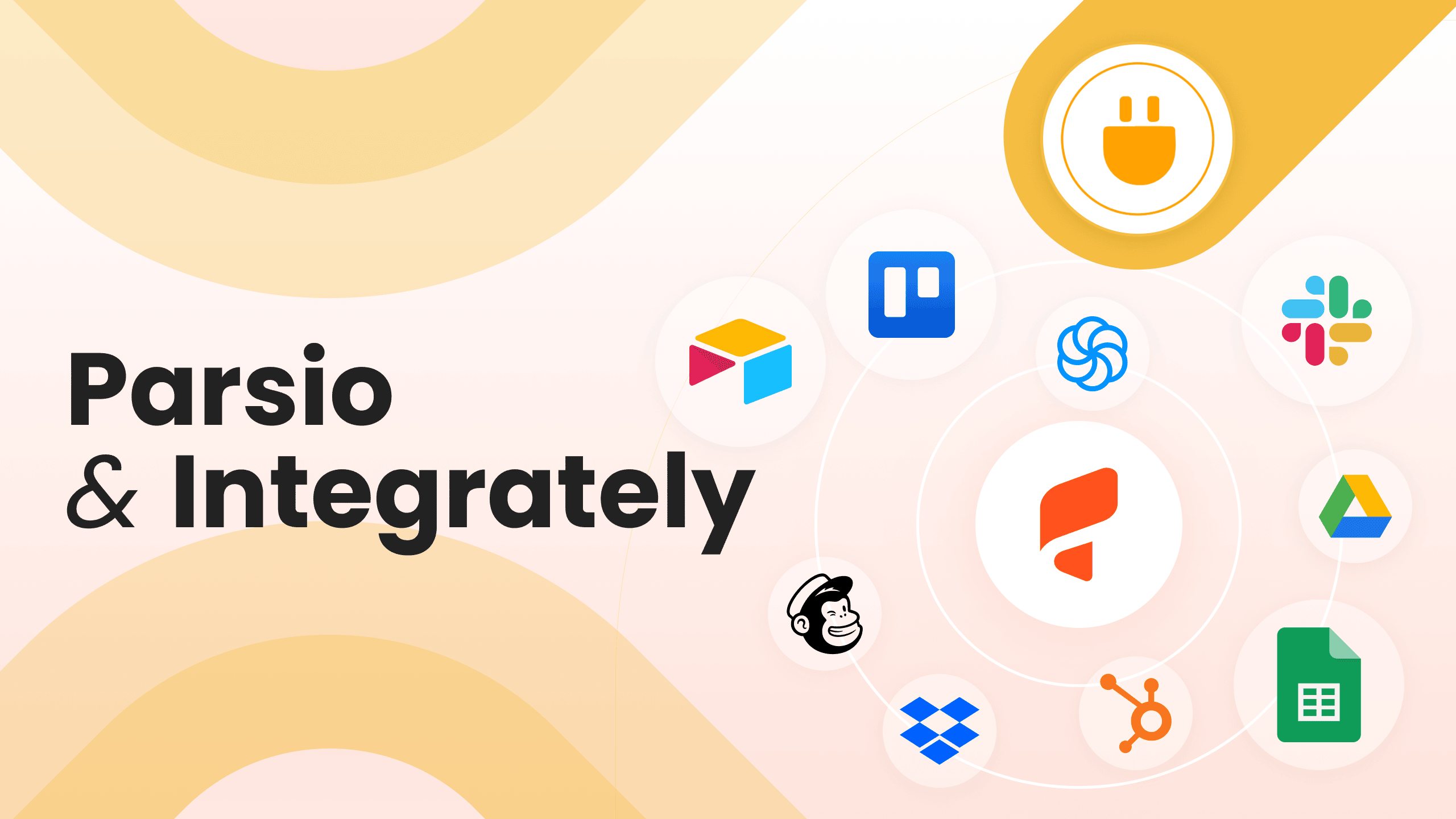 To streamline your business processes and make them even smoother, you can integrate Parsio with different automation platforms. In this article we will show you how you can profit from the connection between Parsio and Integrately.
Integrately is a popular automation platform that allows you to connect your favourite apps to each other to create both simple or complex workflows and free yourself from hours of monotonous work. You can choose from 475+ automations in order to connect Parsio to Integrately to get your data extracted and consolidated in the place you need. More precisely, with the help of this Parsio/Integrately collaboration you can:
Upload your attachments automatically to Google Drive/Google Sheets, OneDrive, Dropbox.
Add new leads from emails to a CRM.
Subscribe clients to newsletters.
Enable automatic notifications for your team about leads/customers and many more.
Extract your data to accounts apps thus creating financial statements and reporting.
You won't need any coding experience in order to create your custom automated scenarios via Integrately.
How does it work?
Just follow this direct Parsio/Integrately link. A wide range of integrations will be proposed to you to choose from.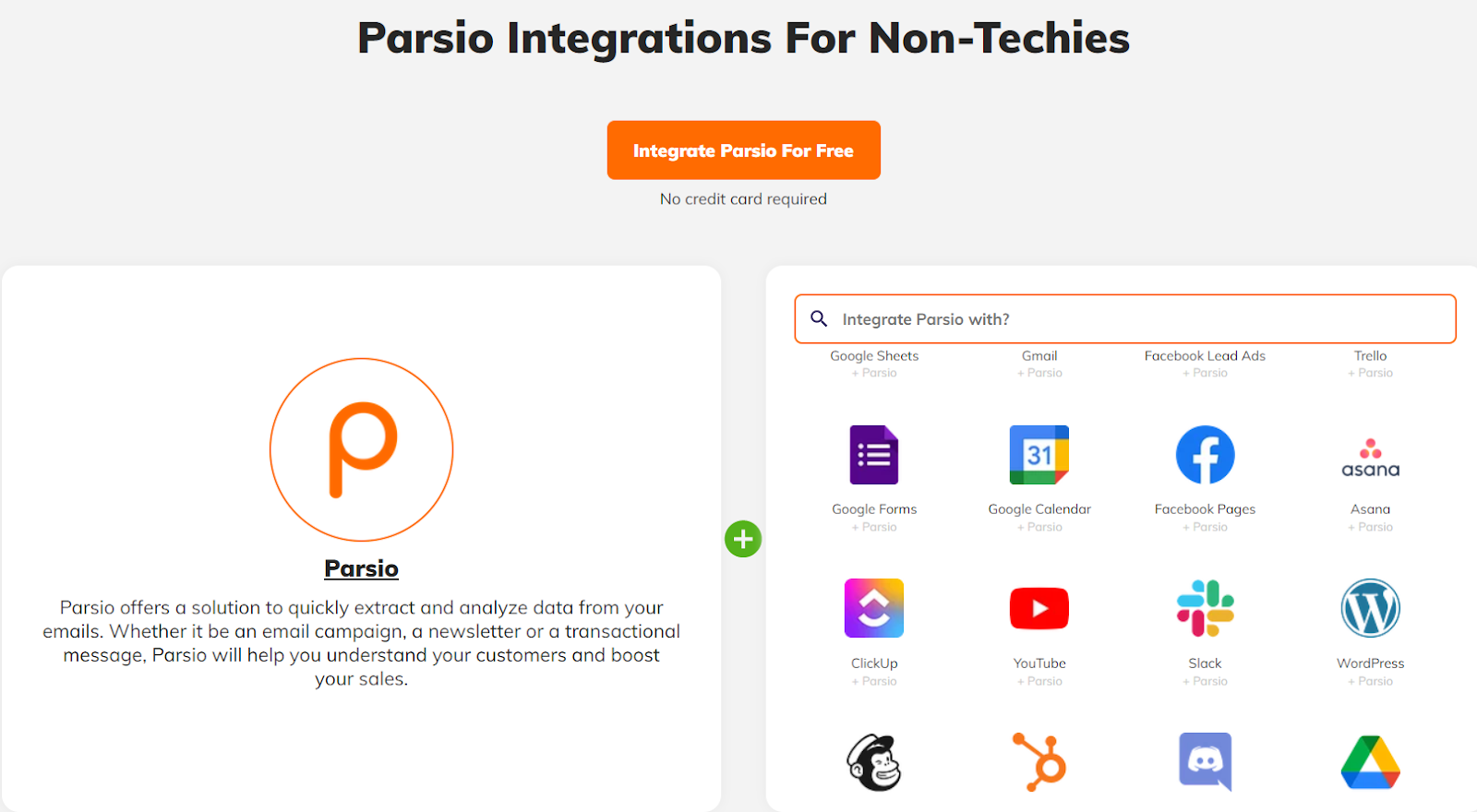 In case you don't find what you need, look for an app by typing its name in the search bar below on the same page.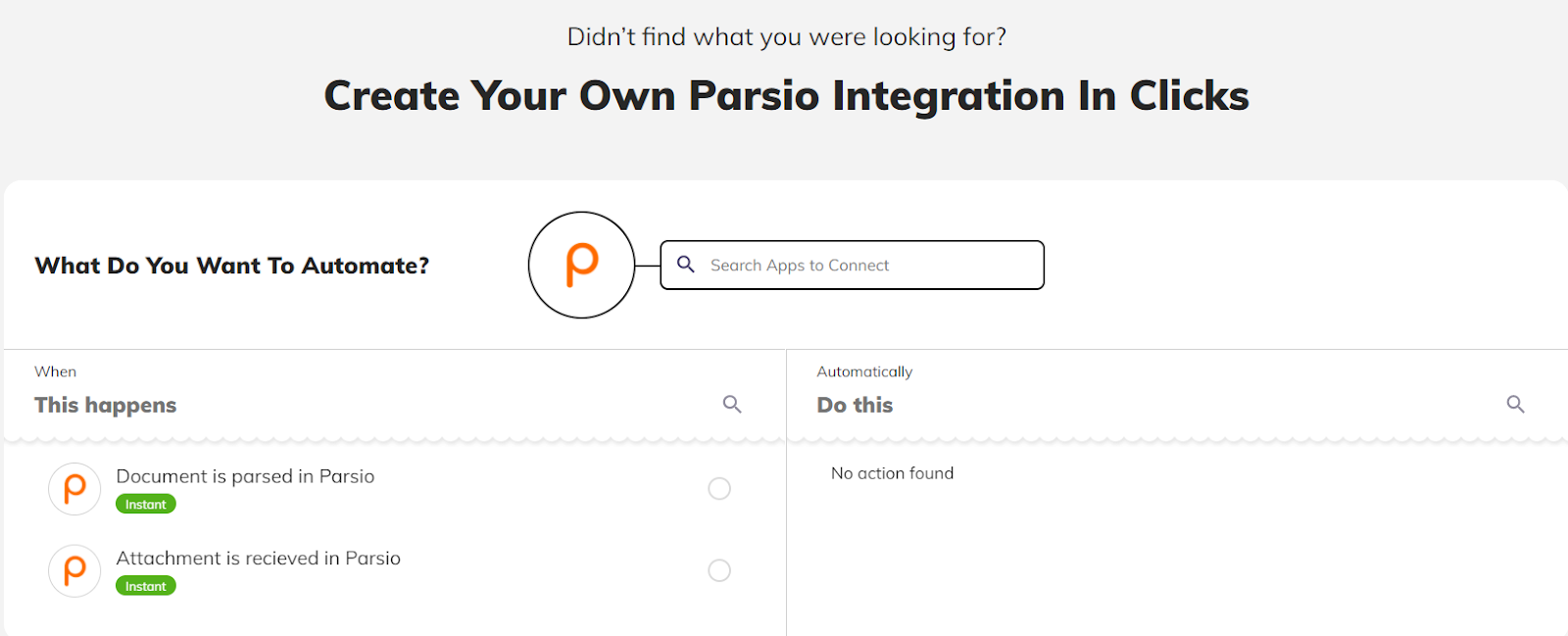 Select a trigger and an action event for your automation. Now it's all set up! You can create as many automations as you want in a few clicks.
Learn more about the best automation platforms in 2022: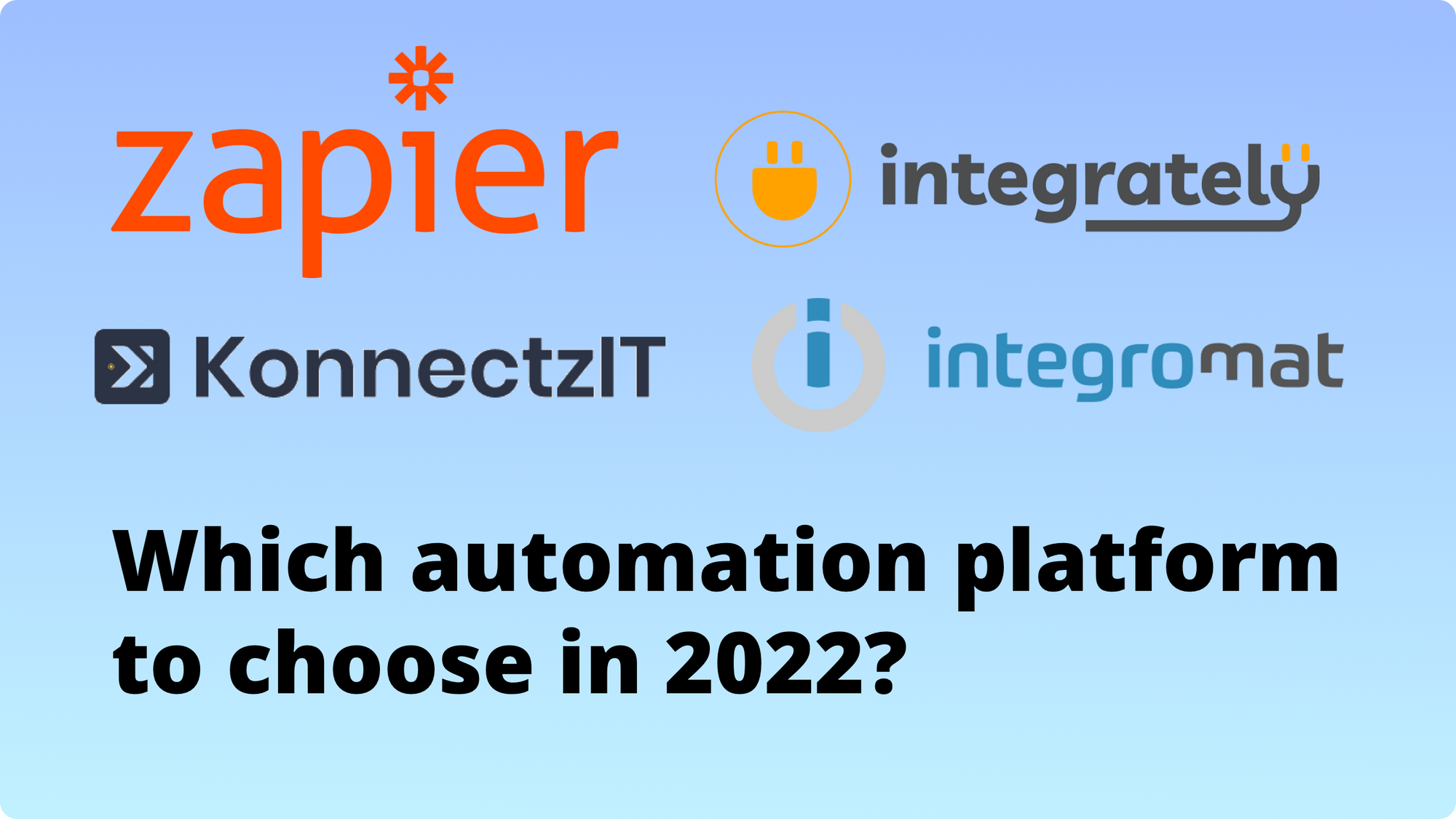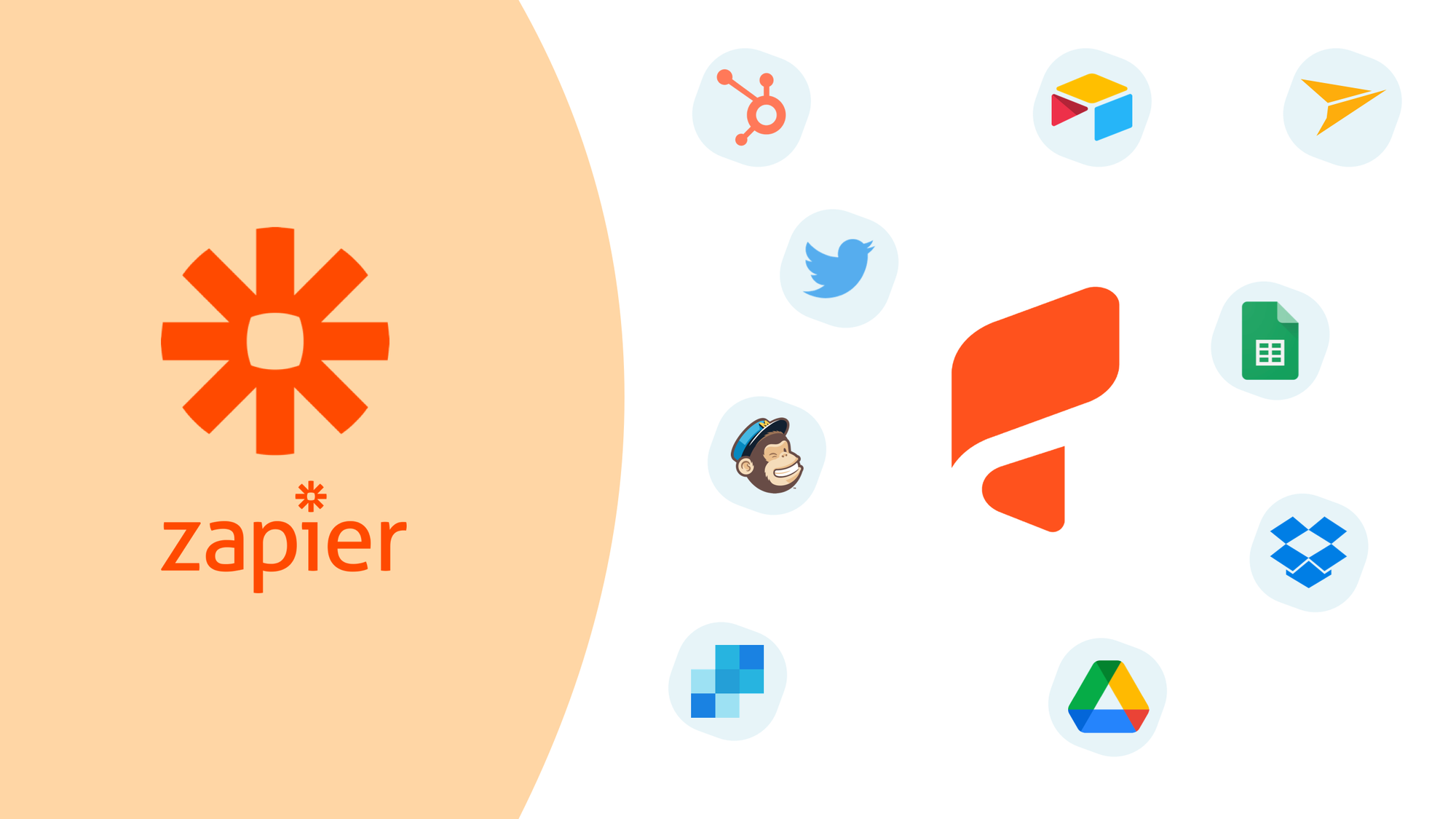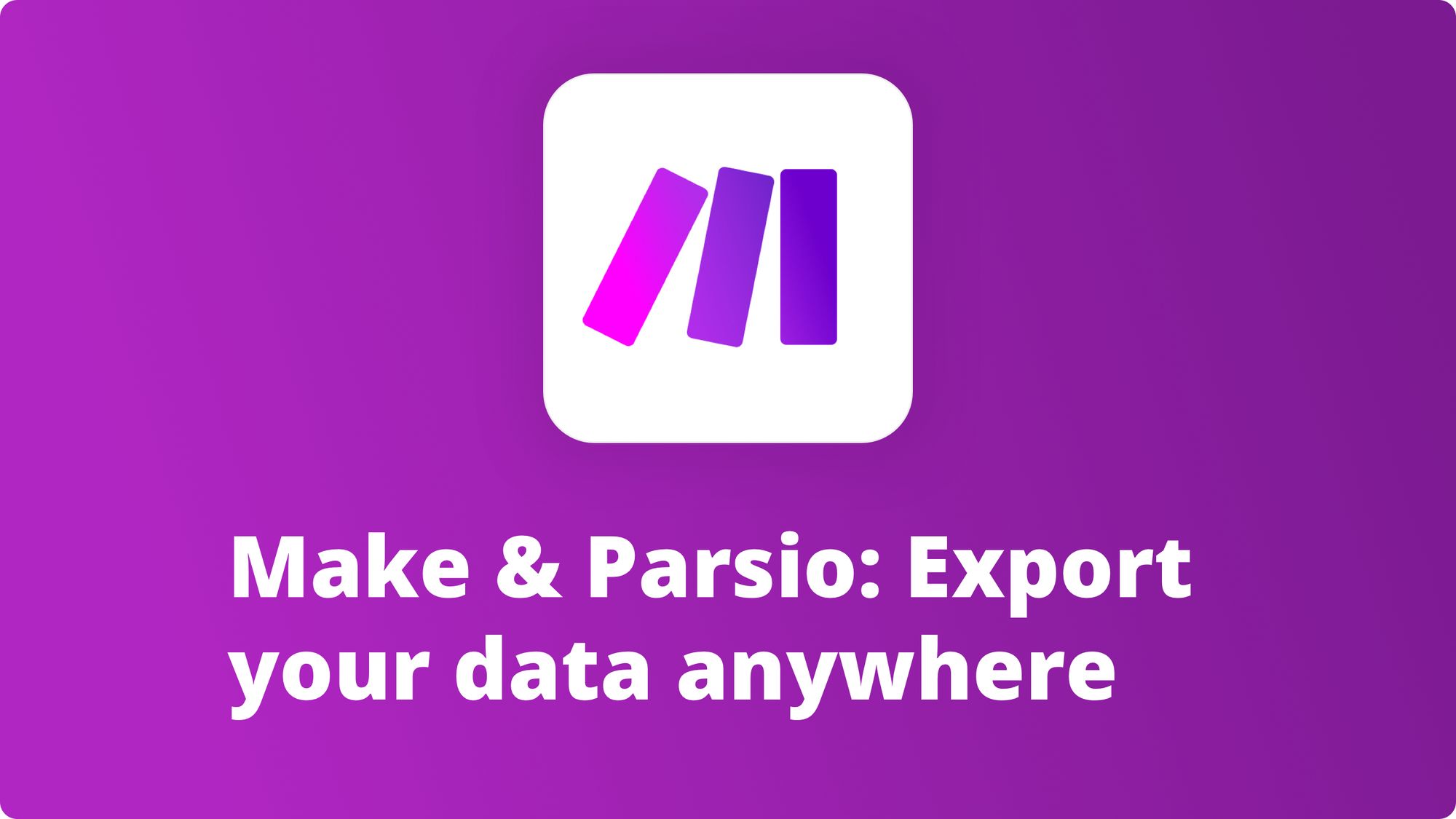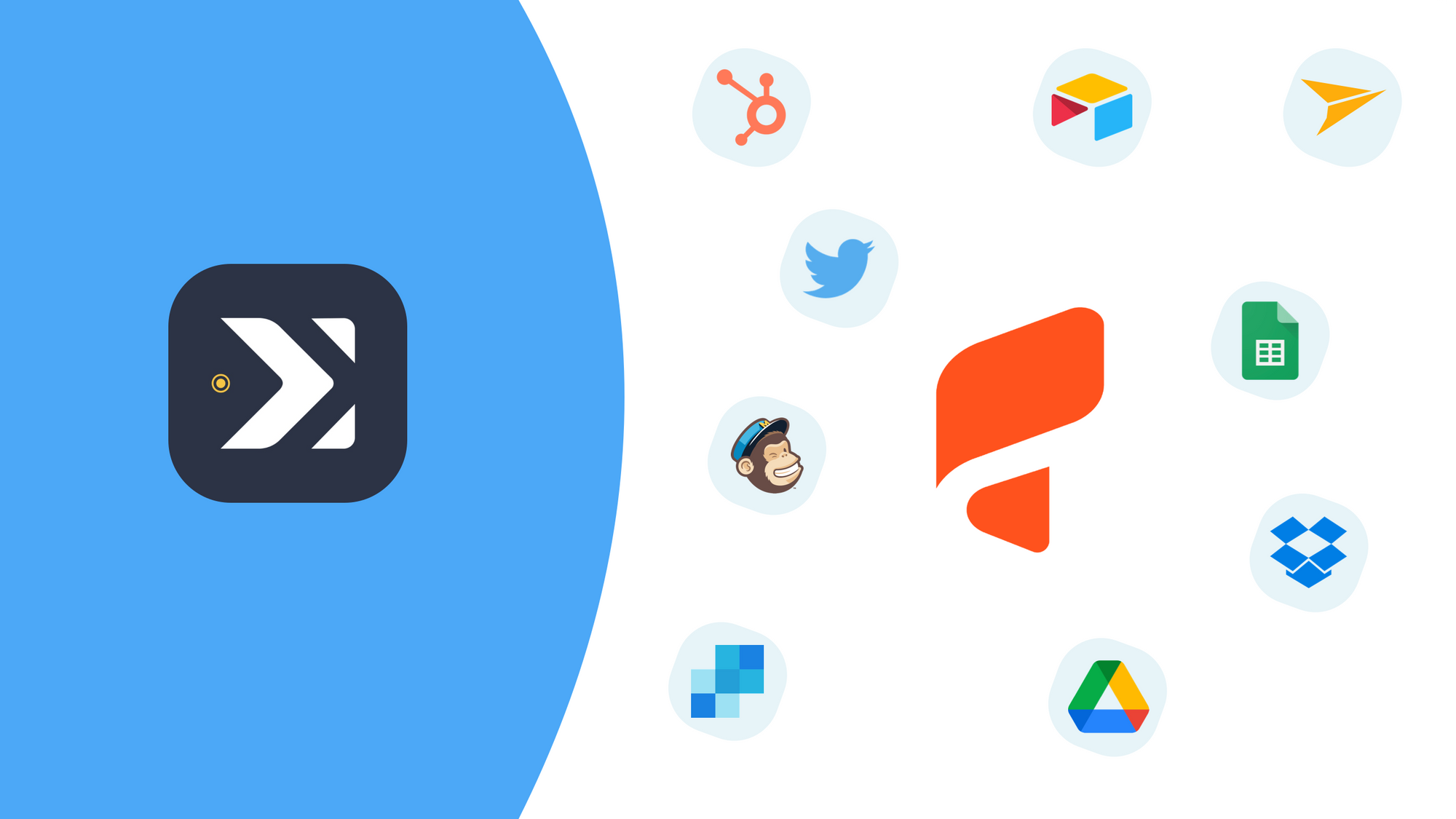 To find out more about what Parsio can offer, watch this quick 2-minutes video on how to get started.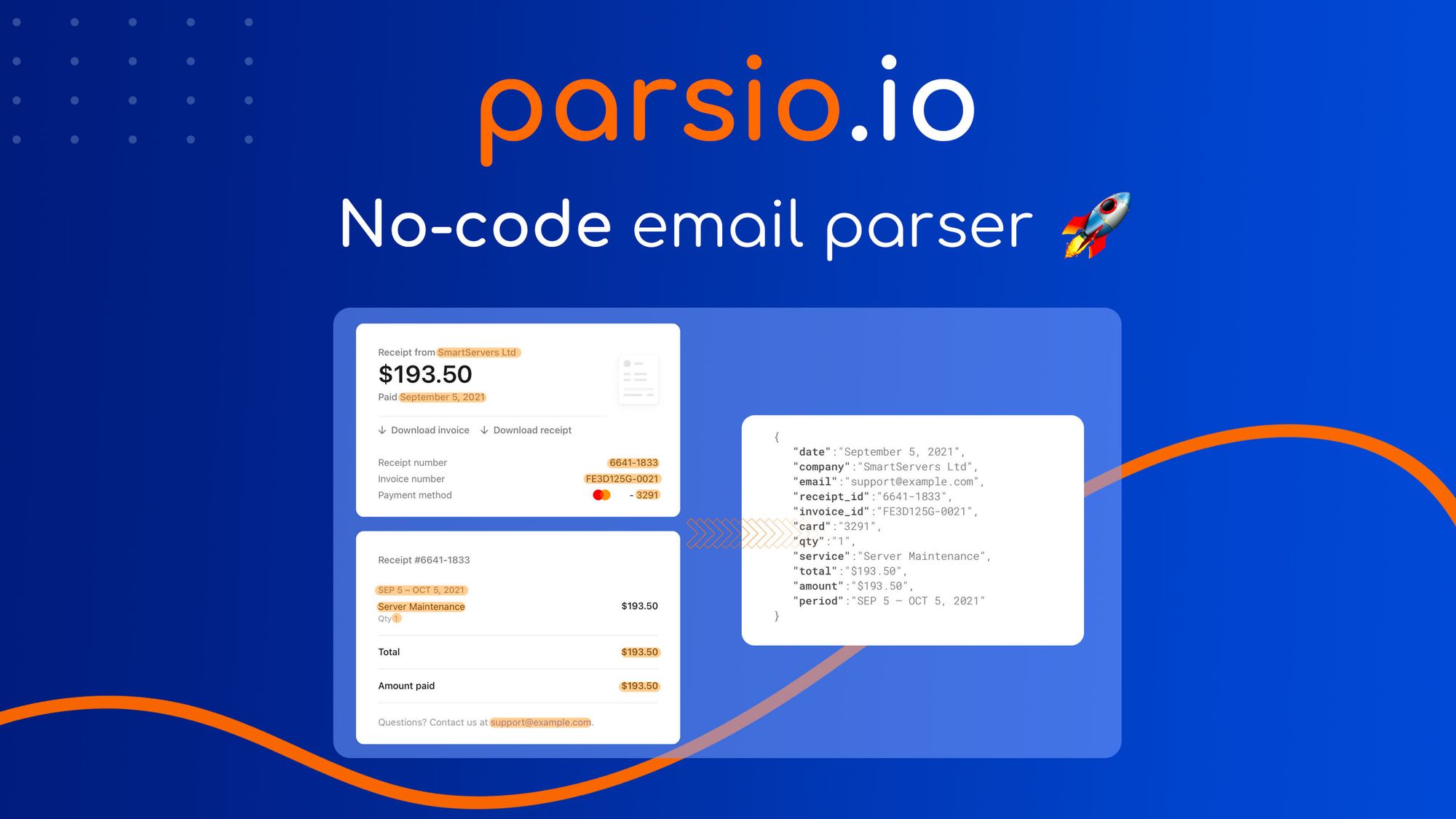 Extract valuable data from emails and attachments
Stay parsed with Parsio