50 Proven Marketing Actions for a SaaS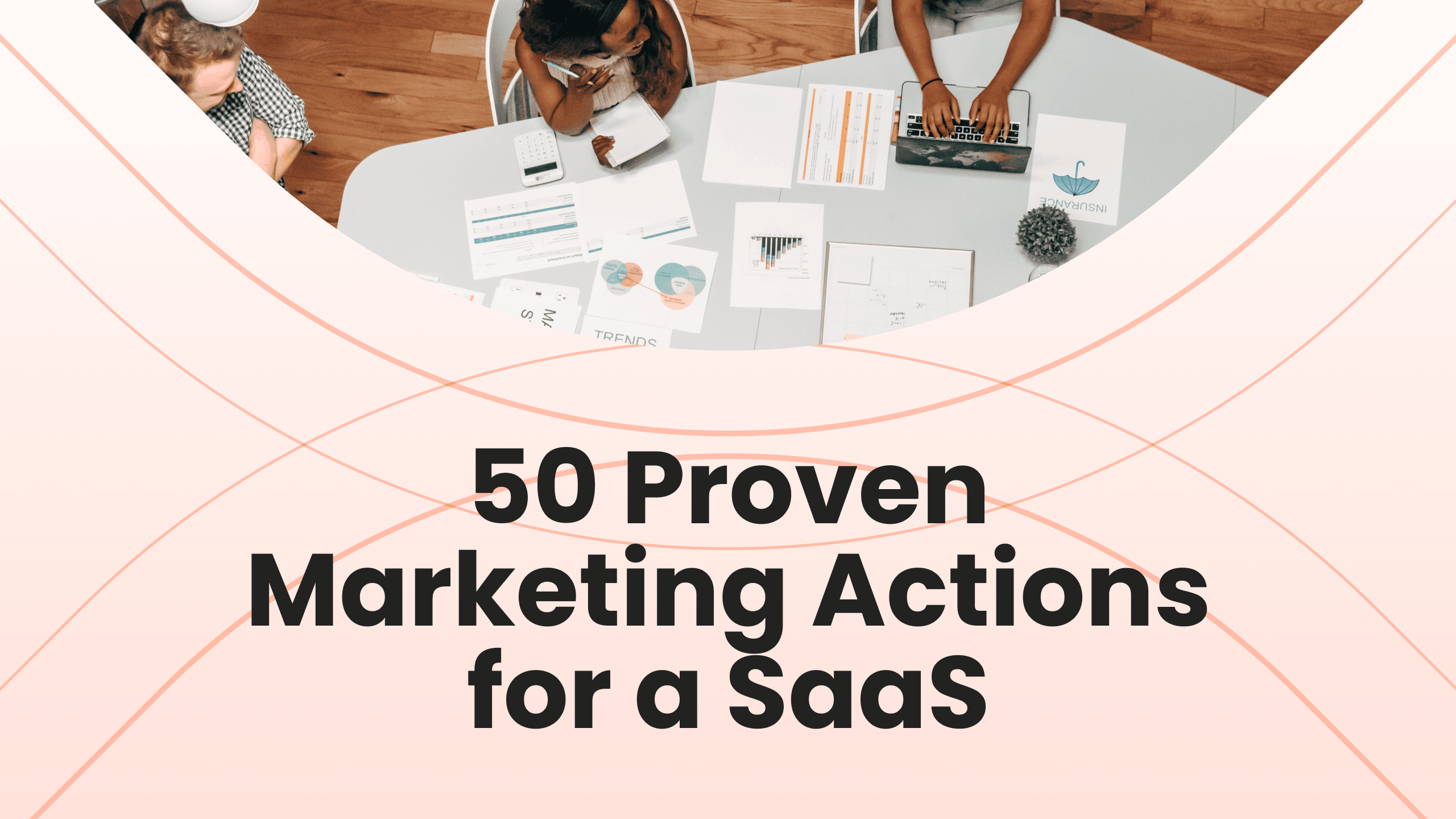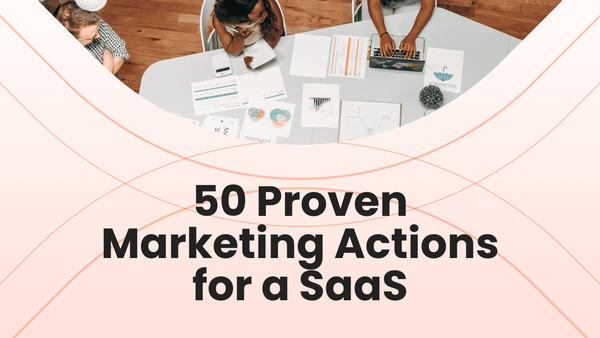 Like many founders with a technical background, I struggle with marketing.
In this blog post, I'd like to share the most valuable marketing actions that can be applied to any SaaS. Some of these actions are well-known, while others are creative growth hacks that you might not have thought of.
This list will also help me to organize all of my notes and keep them in one place. I will continue to update it as soon as I discover new insights.
Phase 1. Attract.
Goal: Let potential customers know about your product and drive traffic to your marketing website.
Blogging. Blogging creates a constant flow of traffic to your marketing website. It's often one of the best strategies at this stage, but it's also one of the hardest and most time-consuming. It's worth learning more about it before starting. One effective approach is to create a content strategy that covers all the main topics relevant to your area of expertise. For each topic, you should write a long "pillar article" that covers all the key aspects without going too deep into details. Then, in the following articles, you can explore more niche and detailed concepts.
Find out where your potential customers are spending time online and establish your authority by being active in Slack groups, Facebook communities, subreddits, Quora, and LinkedIn groups. We found our first customers by responding to questions on Quora and helping people solve their pain points. Use keyword monitoring tools like Syften (paid) and F5Bot (free).
Product Hunt. Publishing on Product Hunt is an art and it's worthwhile to understand how this platform works before submitting your startup.
Create pages on review platforms: Capterra, G2, Trustpilot.
The Open Startup approach. It seems that it was initiated by Buffer and quickly adopted by many startups. It involves sharing your story, progress, difficulties, and behind-the-scenes insights on platforms such as Twitter, Indie Hackers, and your company's blog. This approach allows readers to follow your journey and can help you build a community of supporters. The credibility and established community will also help a lot when you launch your next business.
Republish content on Medium. No worries about content duplication (another source).
Engage with Twitter users who are discussing the problem that your product can solve.
Find unhappy customers of your competitors and offer them a better solution.
Identify journalists who may be interested in your product, keep track of HARO emails, and respond to relevant queries. Parsio is an excellent tool for exporting, organizing, and filtering relevant HARO queries.
Add a PR section to your landing page that showcases your brand materials and any press coverage or media mentions your company has received.
Create integrations with automation platforms such as Zapier, Make, Pabbly Connect, etc. Monitor forums on these platforms and showcase how your tool can be integrated with the platform to solve users' problems.
Paid ads: Google, Twitter, Reddit, LinkedIn.
Bid on your competitors' business names and direct traffic to a product comparison page.
Cold messaging on LinkedIn (InMail).
Affiliate program. Integrate an affiliate program page into your app so that your customers can easilly join and share it in their network. Add a swipe copy.
Create "Compare to" pages and blog articles.
Create free tools on your marketing website.
Create a free Chrome extension.
Sponsor a newsletter. This can be an effective way to reach potential users who are often highly engaged and trust recommendations from the author. Identify a newsletter that your target audience reads, and pay to sponsor it.
Phase 2. Convert.
Goal: Engage potential customers and obtain their contact information or encourage them to create a trial or free account.
Use an eye-catching headline on your marketing website to clearly communicate your product's positioning and market niche to potential customers.
A short engaging video that showcases your product.
Constantly collect customer reviews to use as social proof. Don't be afraid to ask for a review every time you help a customer: "I would greatly appreciate it if you could take a minute to leave a review on Capterra 🙂.
As a young startup, your feedback would be incredibly helpful to us."
Display a review on your sign-up page to engage potential leads even further.
Full product tour: A long video that demonstrates all the product features.
Write an e-book and offer it as an incentive for users to provide their email address.
Ask customers for an interview to create a case study, and offer a small gift as a thank-you.
Create a public roadmap.
Phase 3. Close.
Goal: Convert free users into paid customers and reactivate inactive users.
Re-engage inactive users. One effective strategy is to send an email to users who haven't logged in for a month, asking if they need any assistance.
Alternatively, send a pro-tip to those who didn't use your app and mention recently released features.
Use Really Good Emails for inspiration.
Use retargeting campaigns. Facebook allows you to target your email subscribers with ads.
Use fun images, GIFs and subject lines and for re-engagement emails: "Are we breaking up?", "Be honest with us, we can handle it".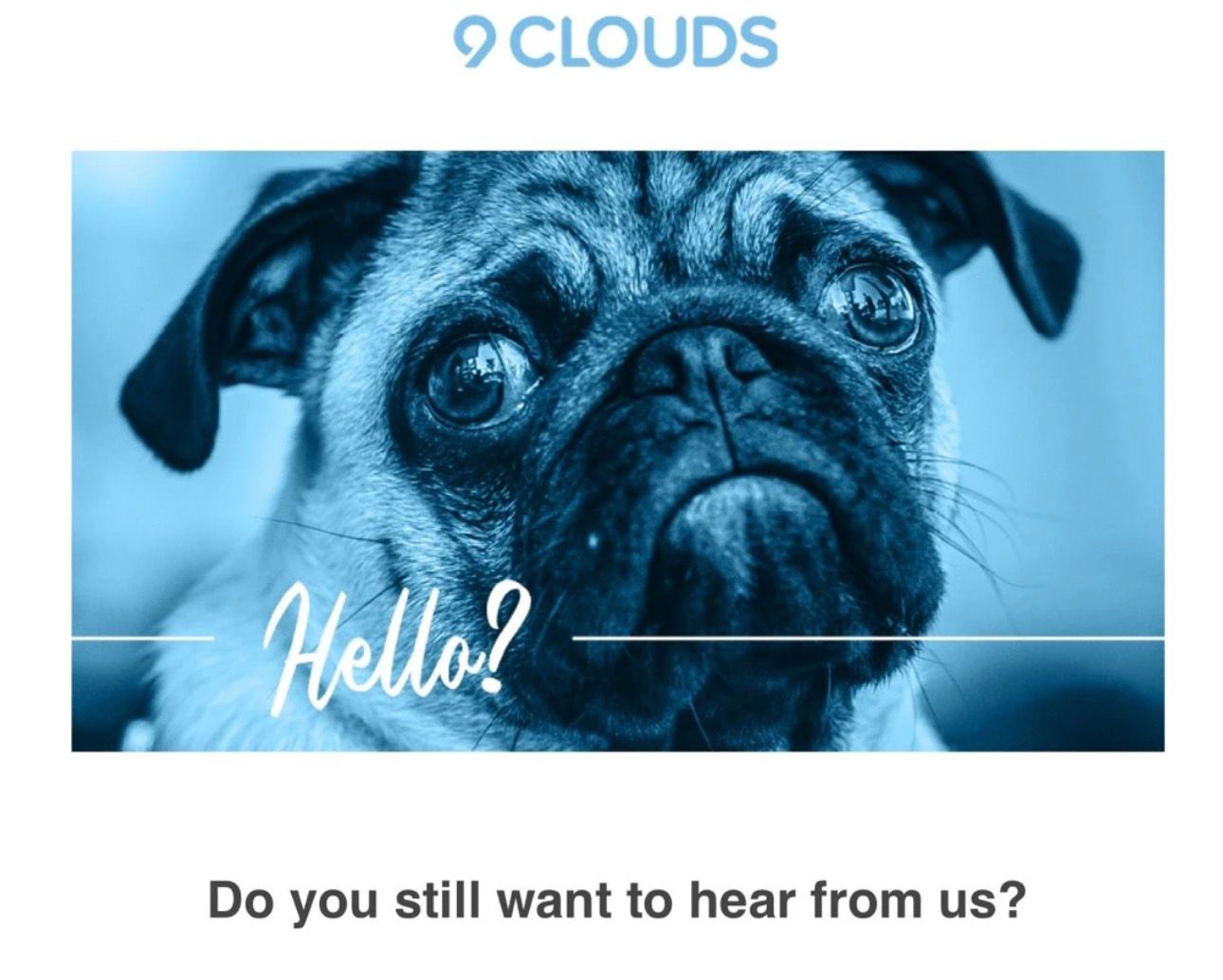 Create a drip campaign for customer onboarding: Welcome email > Getting started > Educational content > Product tour > Support email (clear call-to-action that encourages the customer to get in touch with your customer service team).
In-app gamification: show your users a progress bar or steps they need to accomplish in their account to get started.
Create a weekly/monthly webinars to engage and educate your audience.
Create a series of video tutorials.
Build an online community.
Phase 4. Delight.
Goal: Provide an exceptional customer experience to obtain loyal customers
Regular analytics emails: Send weekly usage summary email.
Add "The latest from our blog" section to your transactional emails.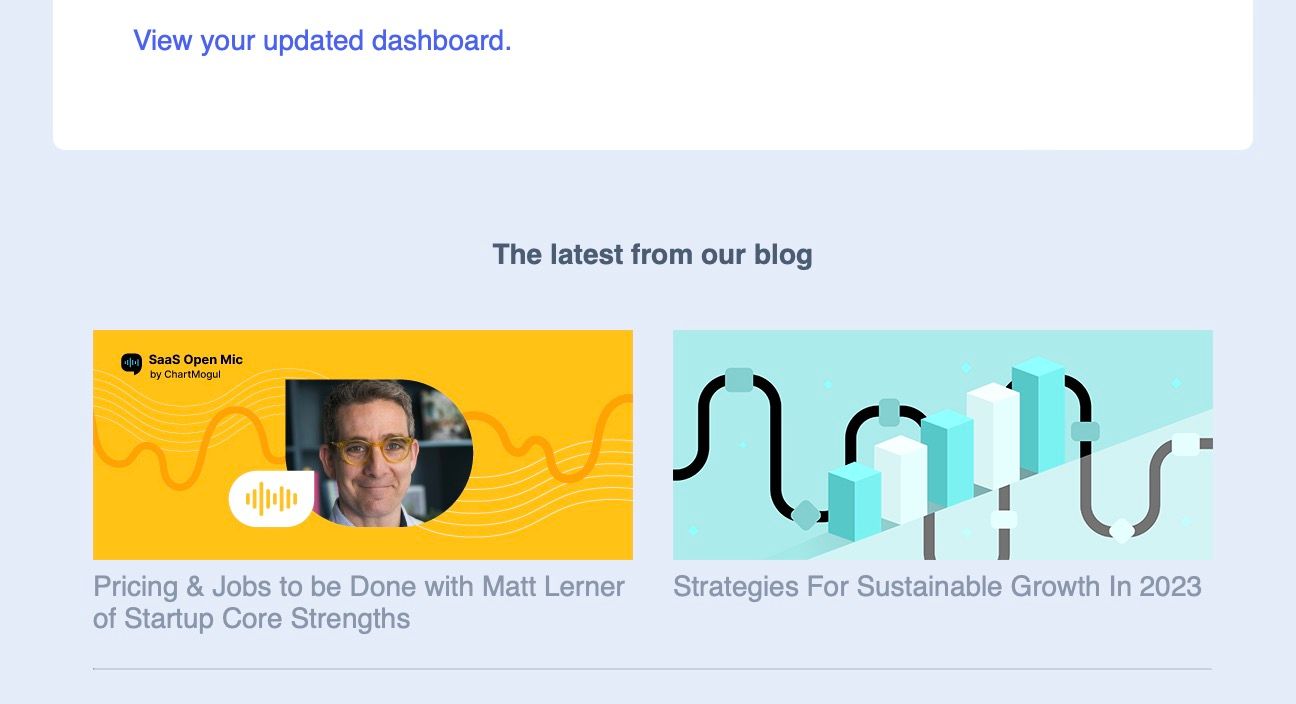 Add small easter eggs. Example: creative Not found (404) page.
Create an unforgettable "thank you" or "upgrade" page. Source with examples.
Create a "thank you" email to send after an upgrade.
Send small gifts: stickers, t-shirts, mugs. Can also be used as incentives for completing surveys, providing feedback, or participating in case studies
Make use of evergreen content. Even if the content is already popular, add something unique or simply reformat it for even better results.
Content remixing. Example: you can turn a single blog post into a downloadable PDF, Quora answer, tweet thread, YouTube video, slideshow.
Use the "50% Coding 50% Marketing" framework suggested by Jon Yongfook. Week 1: Build features. Week 2: Write content. At the end: Send newsletter & repeat.