Alternative to Mailparser: Parsio Vs Mailparser.io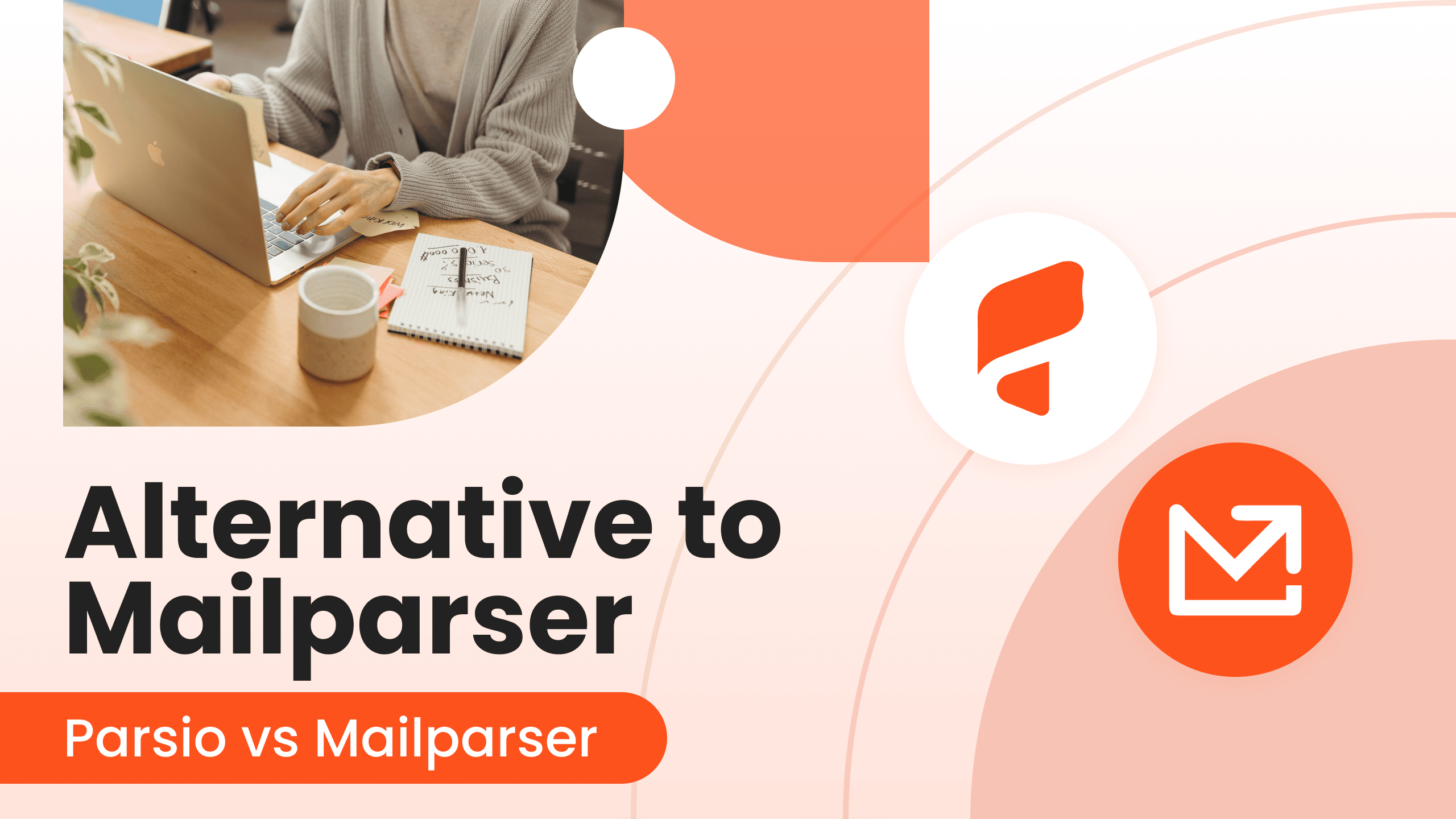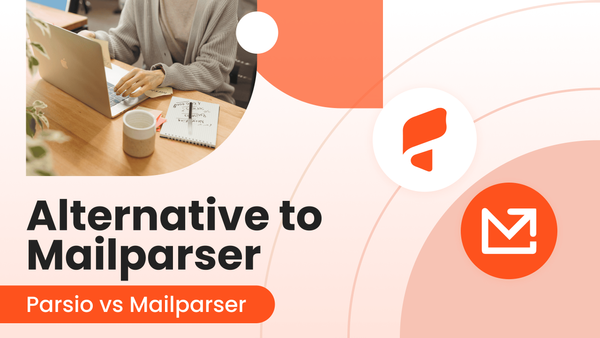 Whether you are a business owner or just have to deal with lots of emails with valuable data on a regular basis, an email parser can considerably facilitate your life since it helps to automate your business processes. By leveraging business automation you can save yourself dozens of hours of manual routine work, as well as a lot of money, and of course escape all types of human factor errors.
However, nowadays, when a few of email parser tools are available, it might be quite difficult to find the one that is perfect for you. In this article we will compare Parsio with another email parser – Mailparser – and try to find out the pros and cons of each one.
Usability
Unlike Mailparser which is a rule-based parser, Parsio is a template-based parser with a point-and-click interface. However, with Mailparser it may be hard to create rules for those who do not have much experience with that type of tools so you would probably have to spend a considerable amount of time learning. As for Parsio, no special knowledge of parsing tools is needed: with it's point-and-click interface you just need to highlight the data thus creating your proper template(s).
What can be good with Mailparser is that it offers automatic rules creation. Yet, these rules don't always appear to be reliable.
If we look at the interface, the Mailparser's one may seem slightly outdated and you will probably need some time to get used to it at the beginning. Parsio, in its turn, proposes a pretty clear and straightforward modern UI.
| | Mailparser | Parsio |
| --- | --- | --- |
| Parser type | Rule-based parser | Template-based parser |
| How easy to configure | Hard to create rules for complex emails | Point and click interface |
| Interface | Slightly outdated UI | Modern & simple |
Parser features
Let's now dwell on the main features of both tools.
First of all, Mailparser offers only a limited number of mailboxes (10, 30, 50 depending on the subscription plan). The unlimited number of mailboxes is available on the Premium ($299.95/month) plan. Meanwhile, with Parsio you can have an unlimited number of mailboxes even with the free plan.
The mailbox addresses with Mailparser are randomly generated and will give you something like "[email protected]", while Parsio offers you both random (for better security) and human-readable addresses ([email protected]).
As for the document display, it's text only (HTML emails converted to plain text) with Mailparser and rendered HTML view (just like in your email client) with Parsio. With Parsio, you can also have a raw HTML code view to extract any "hidden" data (urls, images, HTML attributes etc).
Tables and repetitive data parsing is available with both Mailparser and Parsio. However, due to the rule-based nature of Mailparser, sometimes it's hard to configure, whilst with Parsio you can configure your repetitive data extraction much faster.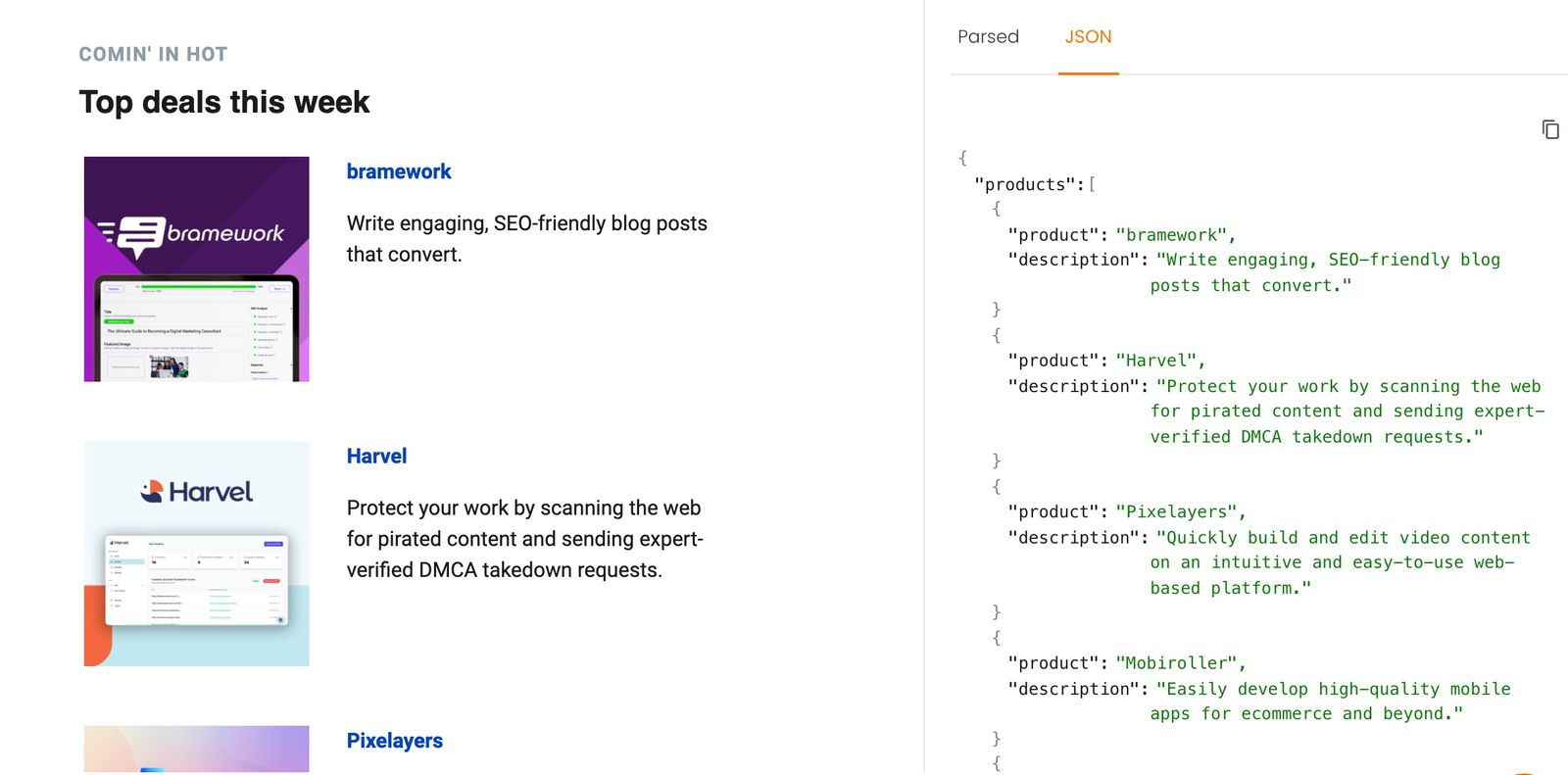 Parsio proposes you to extract different metadata fields automatically (email's subject, full email body, sender/cc/to email addresses, timestamps, ...) while with Mailparser you can only extract some of them.
Your incoming emails sometimes may have a slightly different layout (imagine one type of your emails have user comment and another don't). To handle this, you need to create another template. With Parsio it works automatically: create multiple templates and Parsio will automatically choose the right one to apply. With Mailparser it's also possible but it seems to be harder to achieve (hint: you should use multiple routing rules).
Parsio can also collect email addresses and contact names automatically from all your  documents.
Finally, attachments parsing is possible with both tools but with Parsio you can deal with a wide range of attachments (almost any text-based format actually), while Mailparser offers a fewer number of supported types.
| | Mailparser | Parsio |
| --- | --- | --- |
| Number of mailboxes | 10-unlimited (depending on the plan) | Unlimited even with the free plan |
| Mailbox addresses | Random-generated addresses | Random and human-readable addresses |
| Document display | Plain text only | Rendered HTML view, raw HTML view |
| Parsing tables | Yes (rule-based) | Yes (point and click) |
| Export images | No | Yes |
| Extract hidden data | Only some URLs | Any HTML data |
| Auto collect emails | No | Yes |
| Multi layout support | Yes, harder to configure | Yes, automatically |
| Metadata parsing | Yes, some | Yes, many |
| Attachments parsing | Yes, some | Yes, many |
| PDF parsing | Yes (rule-based) | Yes (point and click) |
| XML parsing | Yes (rule-based) | Yes (point and click) |
Integrations
Both Mailparser and Parsio support multiple integrations with automation platforms like Zapier, Make (formerly Integromat) and Integrately. Parsio proposes more native integration including Pabbly Connect and KonnectzIT.
Webhooks are also available for both tools, with only one trigger for Mailparser and multiple data & notification triggers for Parsio.
Both tools allow you to download parsed data to a file and export it to Google Sheets. Using Mailparser you would need to connect your Google Sheets account, while Parsio generates a special copy-and-paste Google Sheets formula. Alternatively, you can also use any of the mentioned automation platforms to create your Google Sheets from the parsed data in real time.
| | Mailparser | Parsio |
| --- | --- | --- |
| Download parsed data | Yes | Yes |
| Export to Google Sheets | Yes, by connecting your Google Sheets account | Yes, using a special Google Sheets formula |
| Webhooks support | Yes, only one data trigger | Yes, data & notification triggers |
| Integration with automation platforms | Zapier, Make, Integrately | Zapier, Make, Integrately, KonnectzIT, Pabbly Connect |
| Upload attachments to Cloud Storage | Yes | Yes |
Other
The last but not the least features to consider in order to make our comparison complete, are pricing, the documents retention policy, the GDPR compliance and the customer support.
Well, the trial plans are quite similar for both Mailparser and Parsio and imply 30 parsed emails/month. The features that are available with the free plan, are limited with Mailparser and unlimited with Parsio. The Mailparser's premium plans start from $39,95/month (limited features) and $19,00/month with Parsio (all the features included).
Documents are kept an unlimited amount of time with Parsio and 60 days max with Mailparser.
Finally, support types are pretty much the same with both tools and include chat, email, a knowledge base and videos.
| | Mailparser | Parsio |
| --- | --- | --- |
| Free plan | 30 parsed emails / month, limited features | 30 parsed emails / month, all features included |
| Paid plans | From $39,95/month, limited features | From $19,00/month, all features included |
| Documents retention policy | 60 days max | Unlimited |
| GDPR Compliance | Yes | Yes |
| Customer support | Chat / Email / Knowledge base / Videos | Chat / Email / Knowledge base / Videos |
Conclusion
Mailparser and Parsio are both powerful and comparable email parsing solutions. Mailparser was created a few years ago while Parsio is a new tool. We will try to summarize the pros and cons of each platform.
Mailparser Pros
A renowned tool that has been on the market for a long time already.
Once you have set up your rules, your email parsing will turn out to be absolutely reliable.
Mailparser provides some advanced features suitable for expert users.
If you don't need many different email templates, Mailparser will cater for your most advanced parsing projects.
Mailparser Cons
You'll have to get over the learning curve to master setting up rules.
Slightly outdated UI.
Data parsing is reliable only if your email layout remains the same. However, if the layout changes, you'll need to create complex rules.
Mailparser's parsing abilities are sometimes limited by design due to the nature of parsing rules.
Less integrations with automation platforms are available and webhooks have only one trigger.
Parsio Pros
Intuitive point-and-click UI which is suitable for people even with zero IT expertise.
Many native integrations with automation platforms, as well as integrations via webhooks that propose different triggers.
All the features available even with the free plan.
Pricing is quite moderate compared to Mailparser and to other parsing tools on the market.
PDF parsing is as easy as ordinary emails' parsing due to the point-and-click interface (you only need to highlight the data you want to extract).
Tables and repetitive data parsing is pretty easy to configure also thanks to point-and-click.
Parsio Cons
Some important and nice-to-have features will come soon such as custom webhook data format, incoming emails filter and custom AI models.
To put it in a nutshell, both Mailparser and Parsio are great when doing their data extraction job. One of the key differences is how you tell the platform which data you need to extract (creating a set of rules VS point-and-click interface) and the complexity of maintenance of these rules and parsing templates.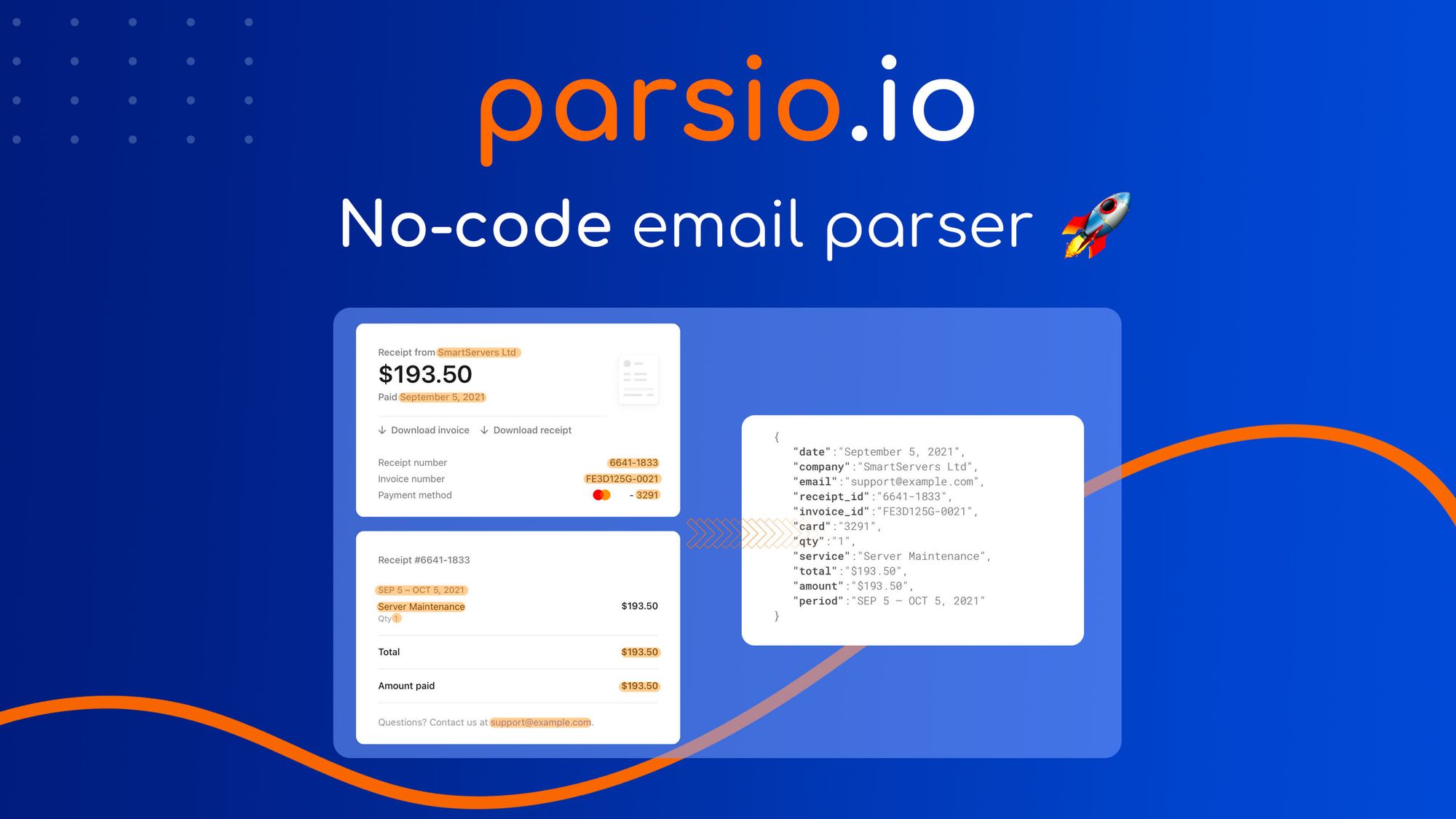 Extract valuable data from emails and attachments
Stay parsed with Parsio