What is an email parser?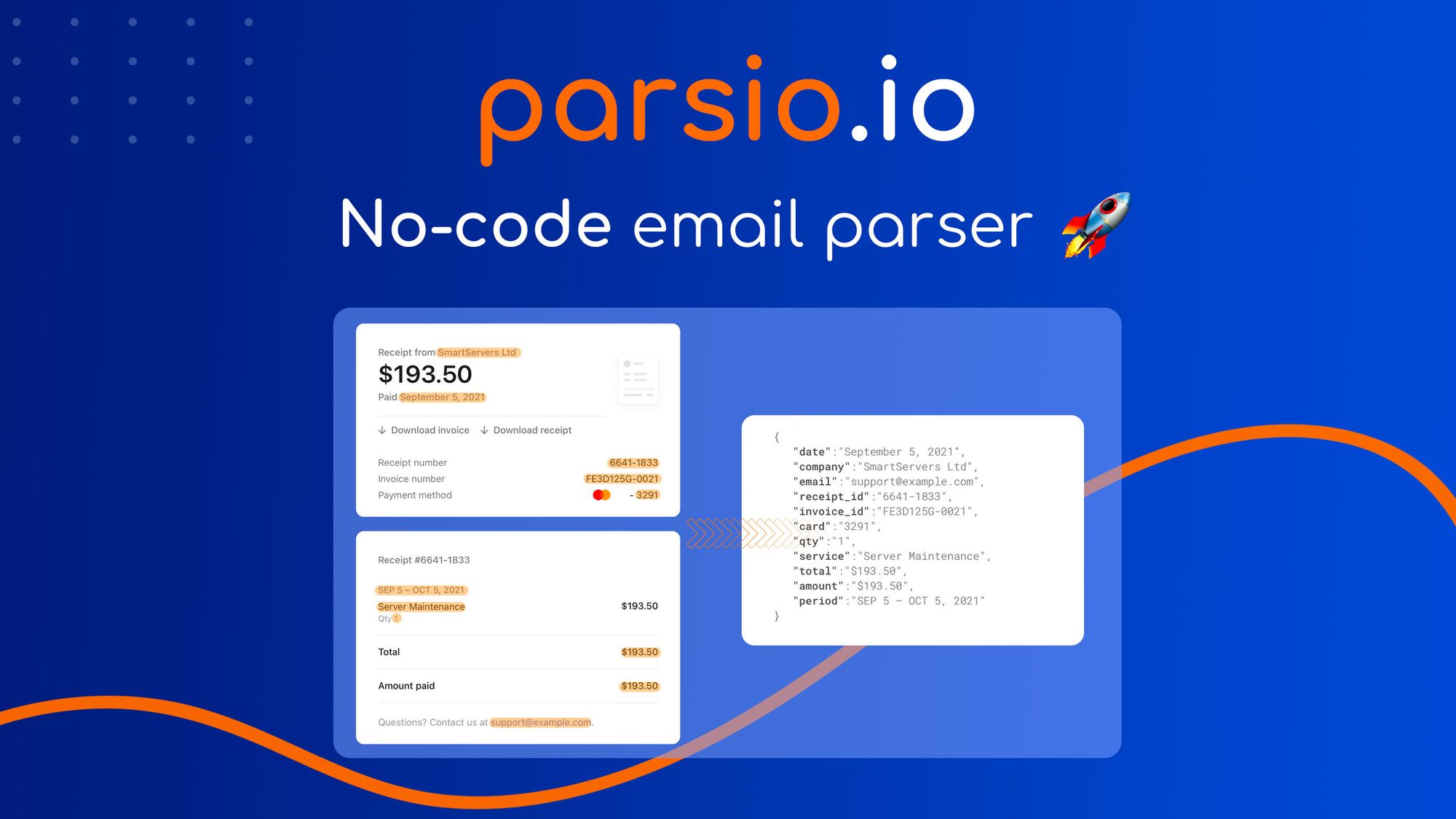 It's no secret that business owners receive hundreds of emails per month with the information that they need to extract manually. A marketplace seller can have no possibility to export financial statements or client contact data at once in an Excel file. However, all this information is contained in his new sale notification emails.
That's where an email parser can step in and help extract and consolidate all the information in real time.
An email parser is a tool that extracts data automatically from emails and can either put it into Excel or funnel it directly into another platform, for example a CRM, newsletter platform or a database.
Thus, with the help of an email parser tool you can:
Parse e-commerce confirmation emails, network and system monitoring reports, social notification emails etc.
Parse travel confirmation emails.
Create financial statements and analytics.
Add new leads into CRM or subscribe clients to newsletters.
Message your team about leads or customers and many more.
Email parsers have a wide range of benefits since they allow you to:
Save on employee costs (when you have an automated email parsing software, you don't have to hire data entry staff or assign these tasks to other employees).
Guarantee better quality (with an email parser all of your data is 100% accurate whilst even the best manual data entry expert can't be 100% accurate).
Manage multiplied workload during holiday seasons (email parsing can help to manage the increased workflow by extracting data from all the incoming emails so that you have nothing to worry about other than making your customers happy).
Faster processing time (your parsing software will keep running even when you or your employees are unavailable).
Parsio is one of such tools that are extremely easy to use and can help you automate you workflow as well as save your time and money.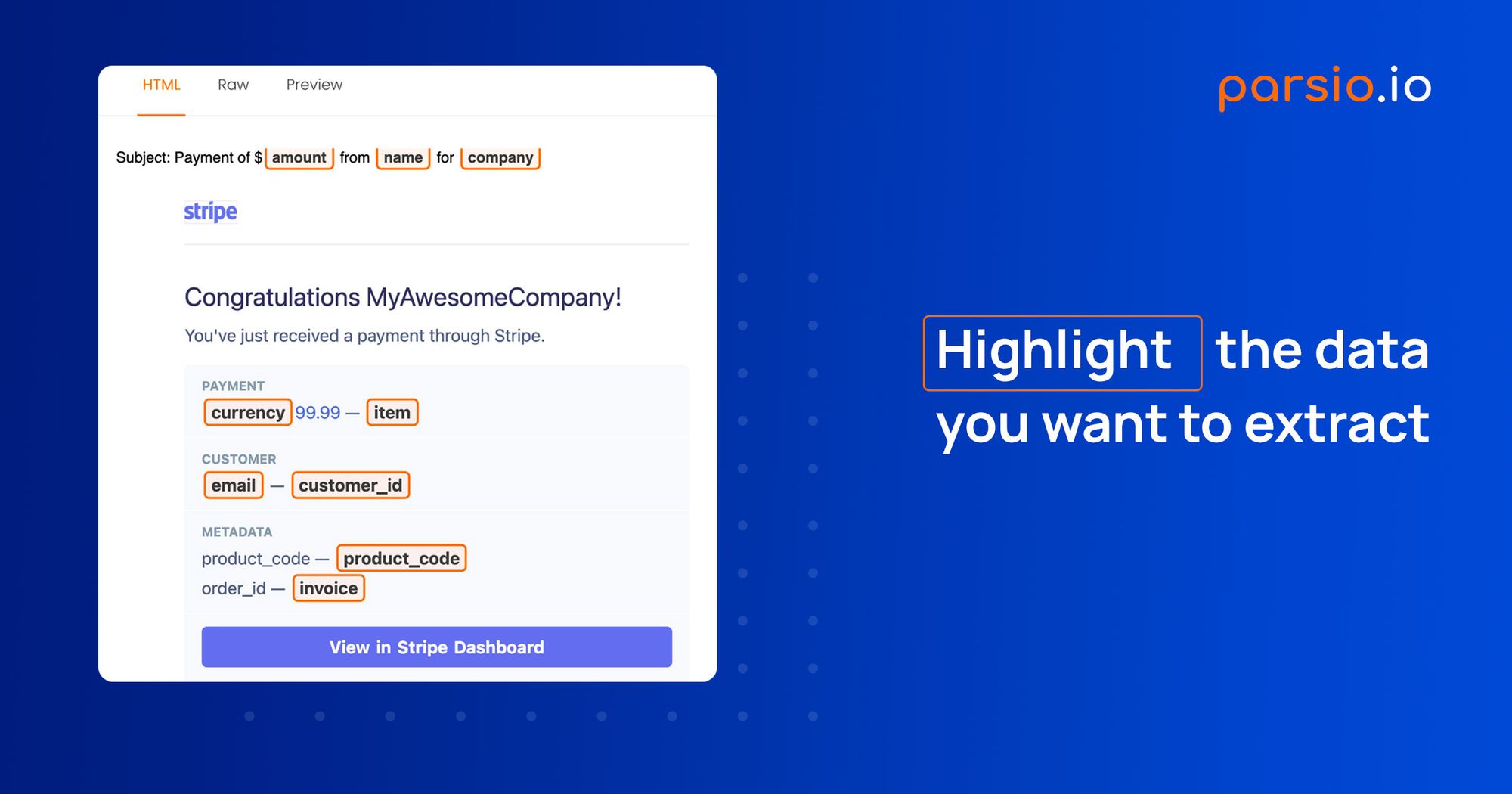 With Parsio you can extract data not only from emails but also from email attachments (PDF, TXT, XLSX,...) or just download data and sync it with a Google Spreadsheet. Finally, there is quite a number of apps (4000+) you can integrate Parsio with, thus eliminating manual data entry and starting to run your business even more efficiently.
Check out our short video on how to get started with Parsio and… stay parsed!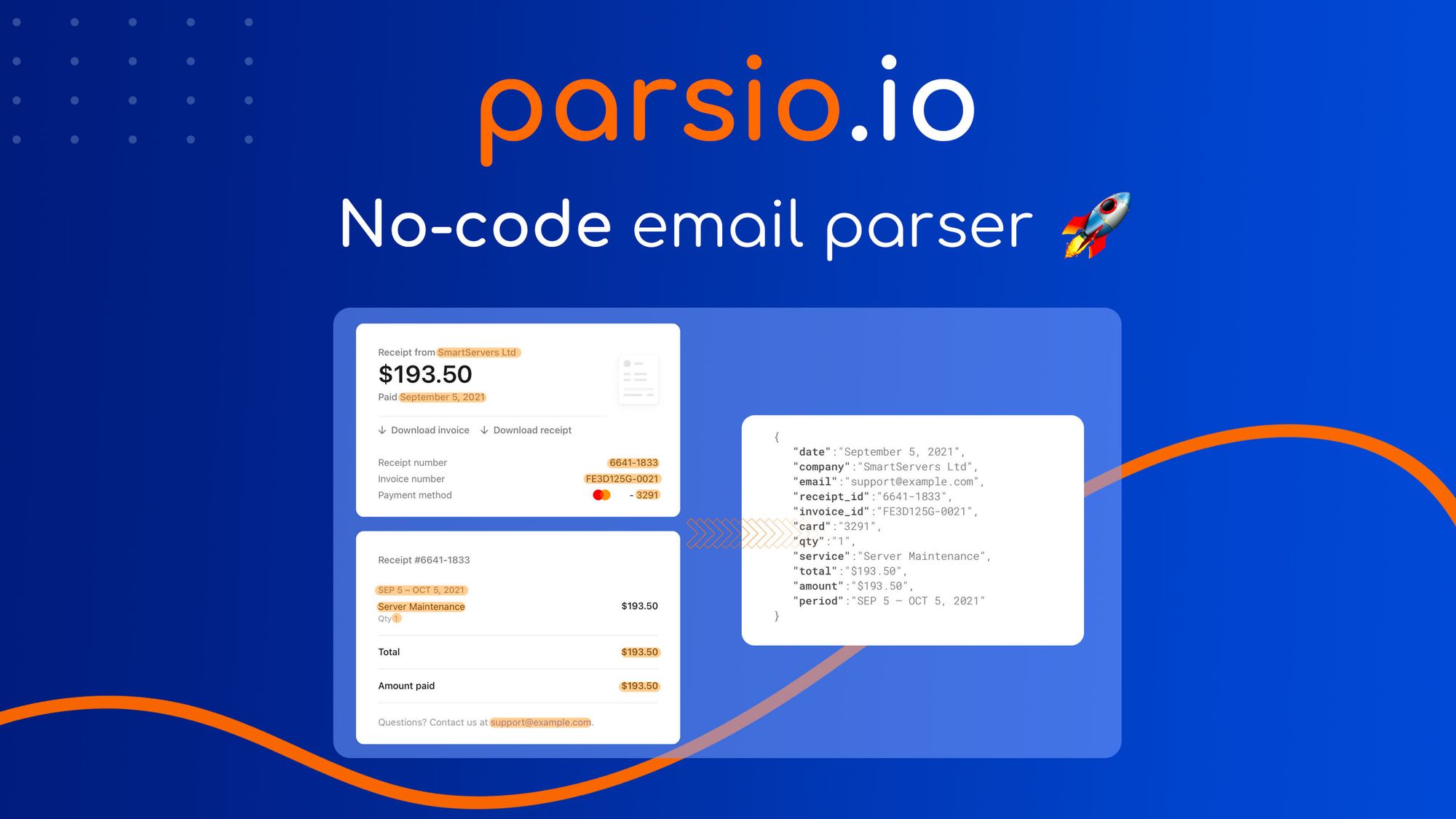 Extract valuable data from emails and attachments
Stay parsed with Parsio