How to Automatically Extract Data From PDF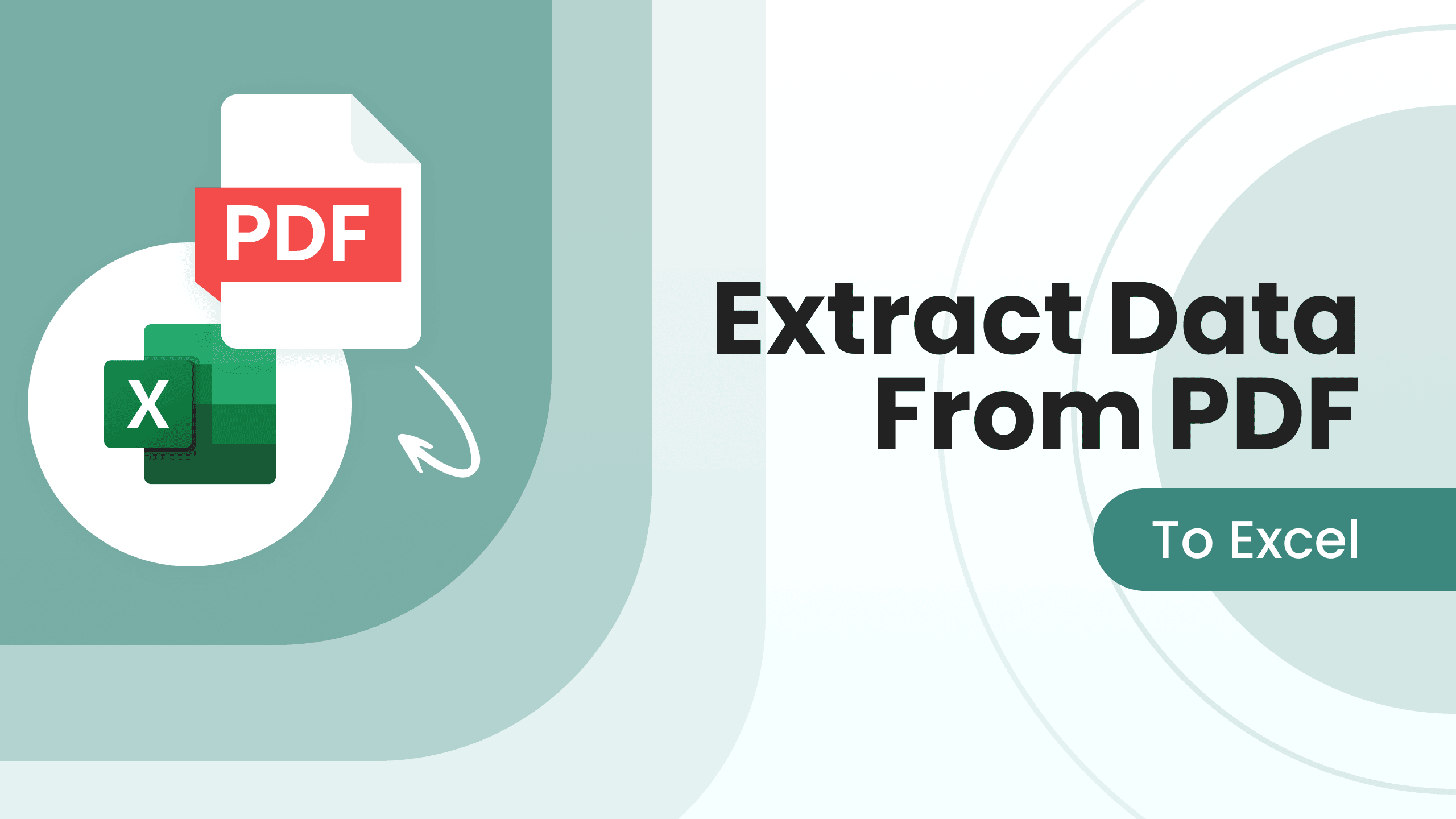 UPDATE: This article describes a template-driven approach of PDF parsing. To learn more about our AI-powered PDF parser, consult this article: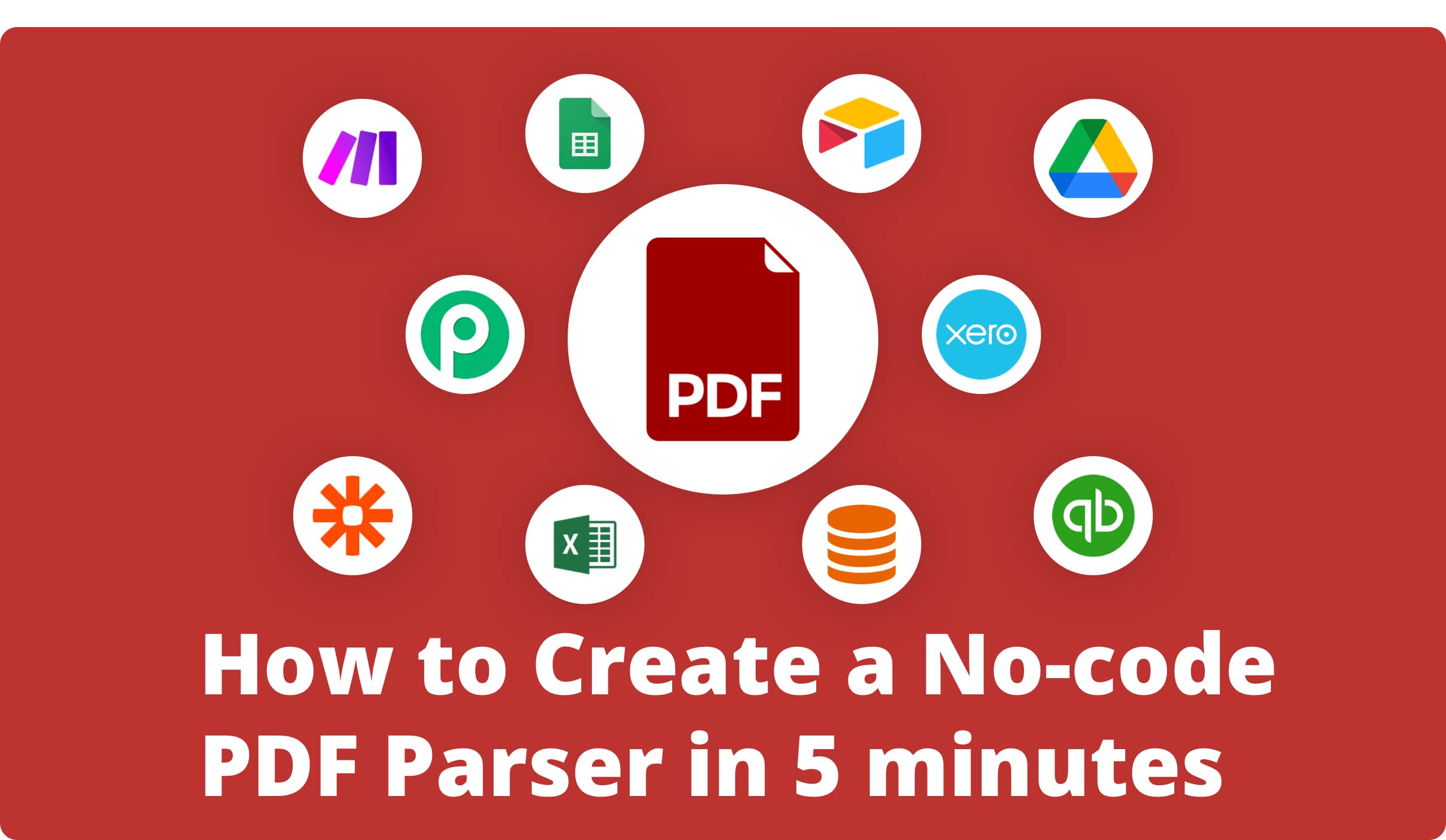 PDF files make up a pretty big part of our daily life today: sales invoices, order confirmations, financial statements, SEO analytics and other kinds of reports.
Pretty often we need to export data from PDFs into our CRM or accounting software, or just get all the data consolidated in a handy manner where it would be easy to work with. In this article we will cover how you can extract and export data from your PDF files thus automating your workflow using a parsing tool.
Here are just a few benefits of using a parsing tool in order to speed up your processing time and optimize your working routine:
Quality, accuracy and reliability. Manual processes performed by humans increase the number of potential errors and require time to enter, edit, and review large volumes of data. Data extraction automates these tedious processes and reduces time and errors.
Control. Data extraction allows your company to extract and upload data to your database automatically, without falling prey to  As a result, your data won't fall prey to any intermediary applications or software.
Sharing. You can control who has access to your data: extraction allows you to share data in a standard format to whoever you want.
Workload optimization. Instead of readjusting workload among your employees, hire Parsio as a new one – and it will happily cope with any amount of emails you throw at it.
How to Extract Data From PDF and Export It to Excel
Step 1. First, sign in to Parsio and create a special <email>@io.parsio.io address.
Step 2. Start forwarding your emails with PDF attachments to your Parsio inbox - they will take just a few seconds to arrive.
💡
For a further automation, we recommend you to
configure an auto-forwarding
so that any new emails you receive are automatically sent to Parsio and processed.
Step 3. Now you'll need to create a template to extract data from your email: just highlight and create data fields, and Parsio will know which specific data you would like to extract. Any new incoming emails with PDF attachments will be processed automatically in real time 🚀.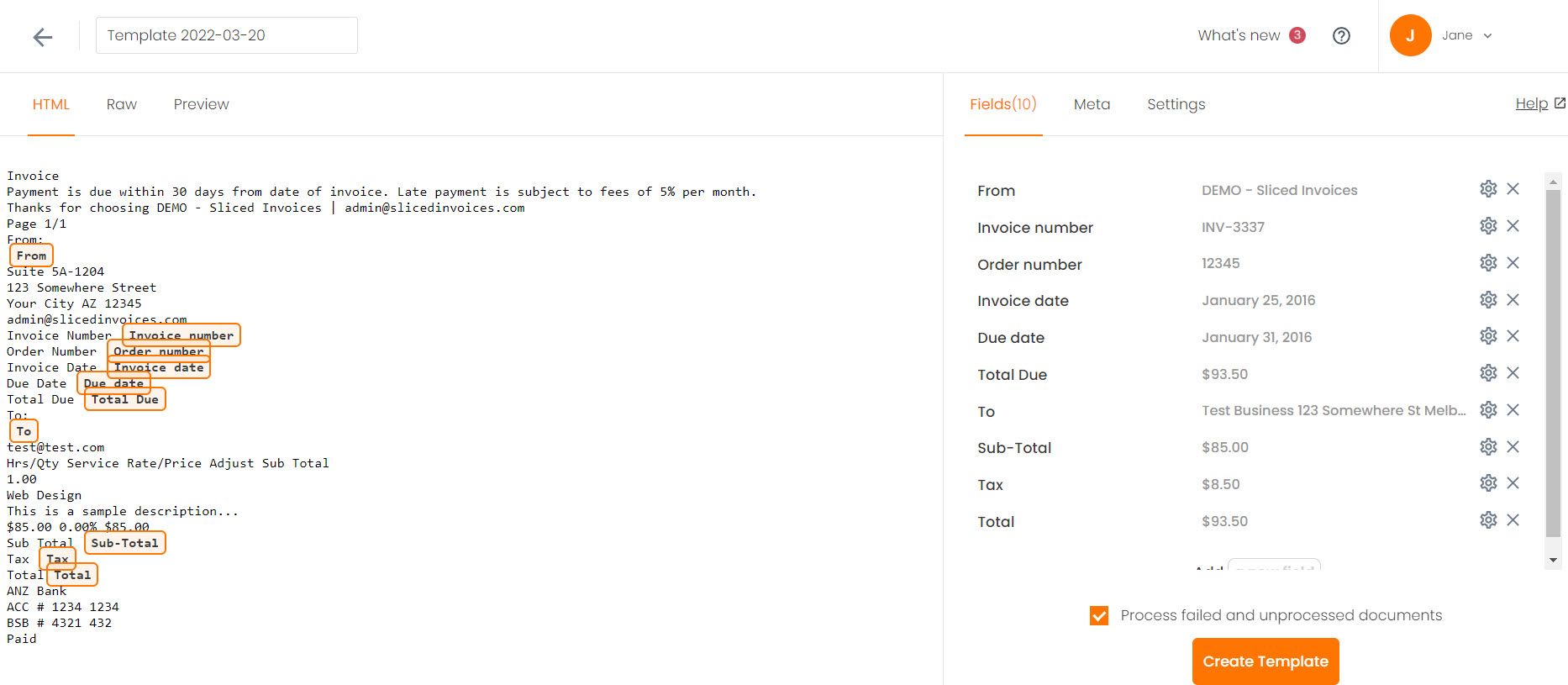 Step 4. The last but not the least step is to go to the parsed data page and download the Excel file.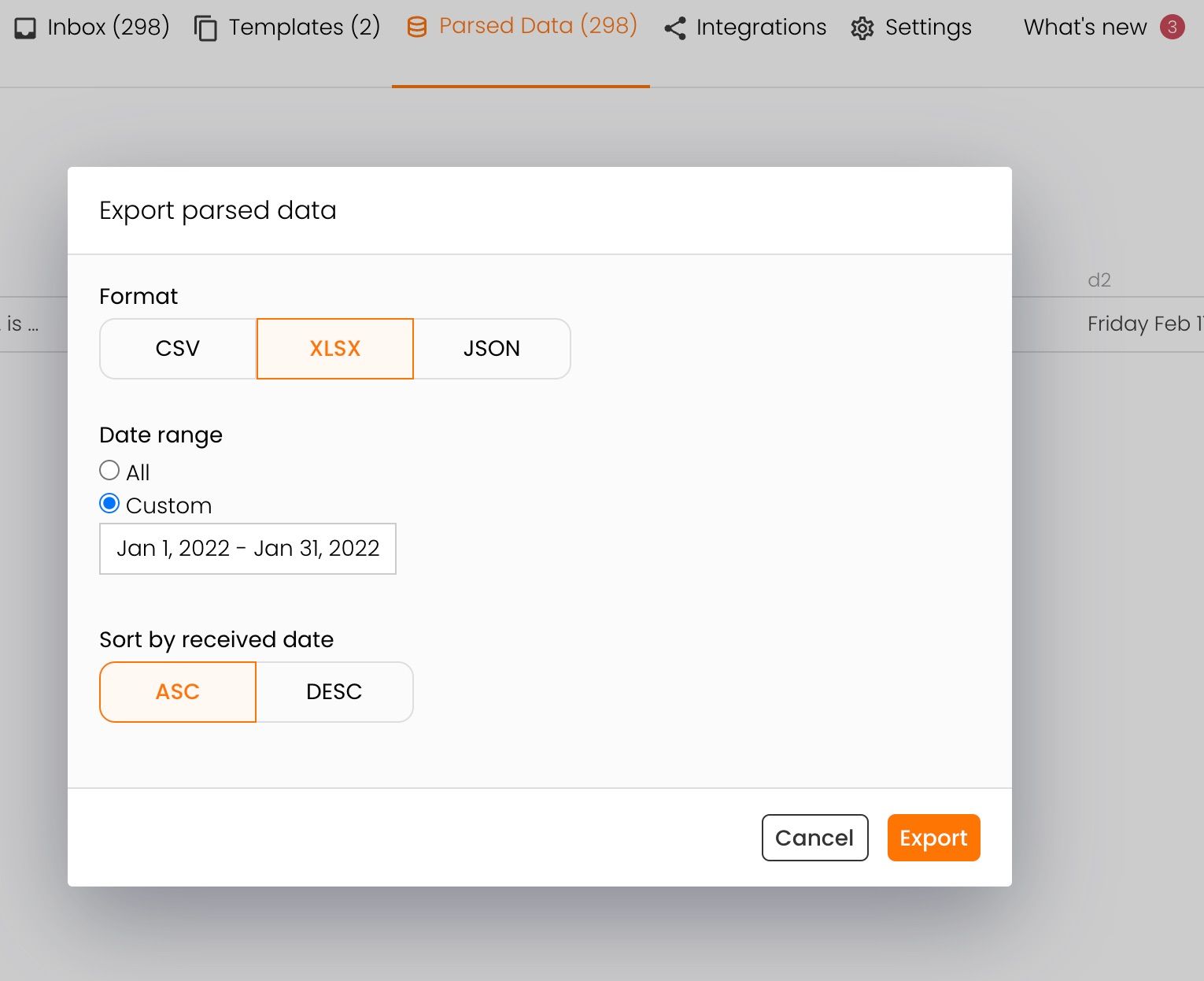 How to Export Data From PDF to a Google Spreadsheet in Real Time?
Exporting your data to a Google Spreadsheet can be done automatically, so you don't have to manually download Excel files. Simply copy a special formula from your Parsio account and paste it in any cell.

Sheets will update data automatically at up to 1 hour intervals according to Google docs. To force a refresh of the data synced into Sheets, you can go to the cell in Sheets which has the formula, delete it, and then undo the change.
For a real time data export to Google Sheets you can use an automation platform like Zapier, Integrately, Make (formerly Integromat), Quickwork, KonnectzIt, Pabbly Connect. Parsio has a native integration with all of these services so the whole process won't take you more than 2 minutes.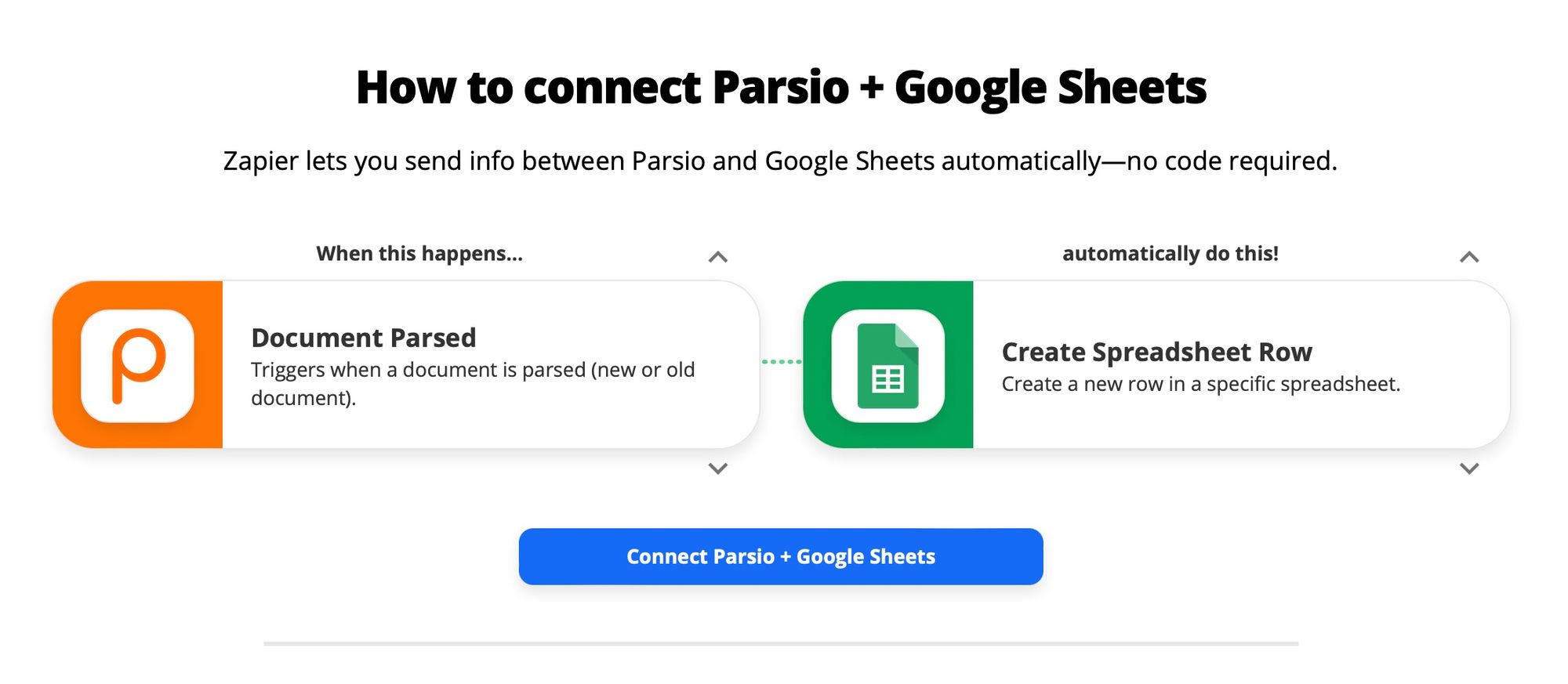 Pipeline the Parsed Data to Your Favourite Platform
Besides extracting and exporting PDF files to Excel spreadsheets, Parsio also has an integration with automation platforms like Zapier, Integrately and Integromat. It means that it can help you extract your PDF data into a CRM, Mailchimp, Tadabase, Dropbox, Google Drive and many more.
Create a Custom Integration
Since Parsio supports webhooks, you can easily export data from incoming emails and attachments to your server, reformat it, insert into your database or create any kind of complex automation.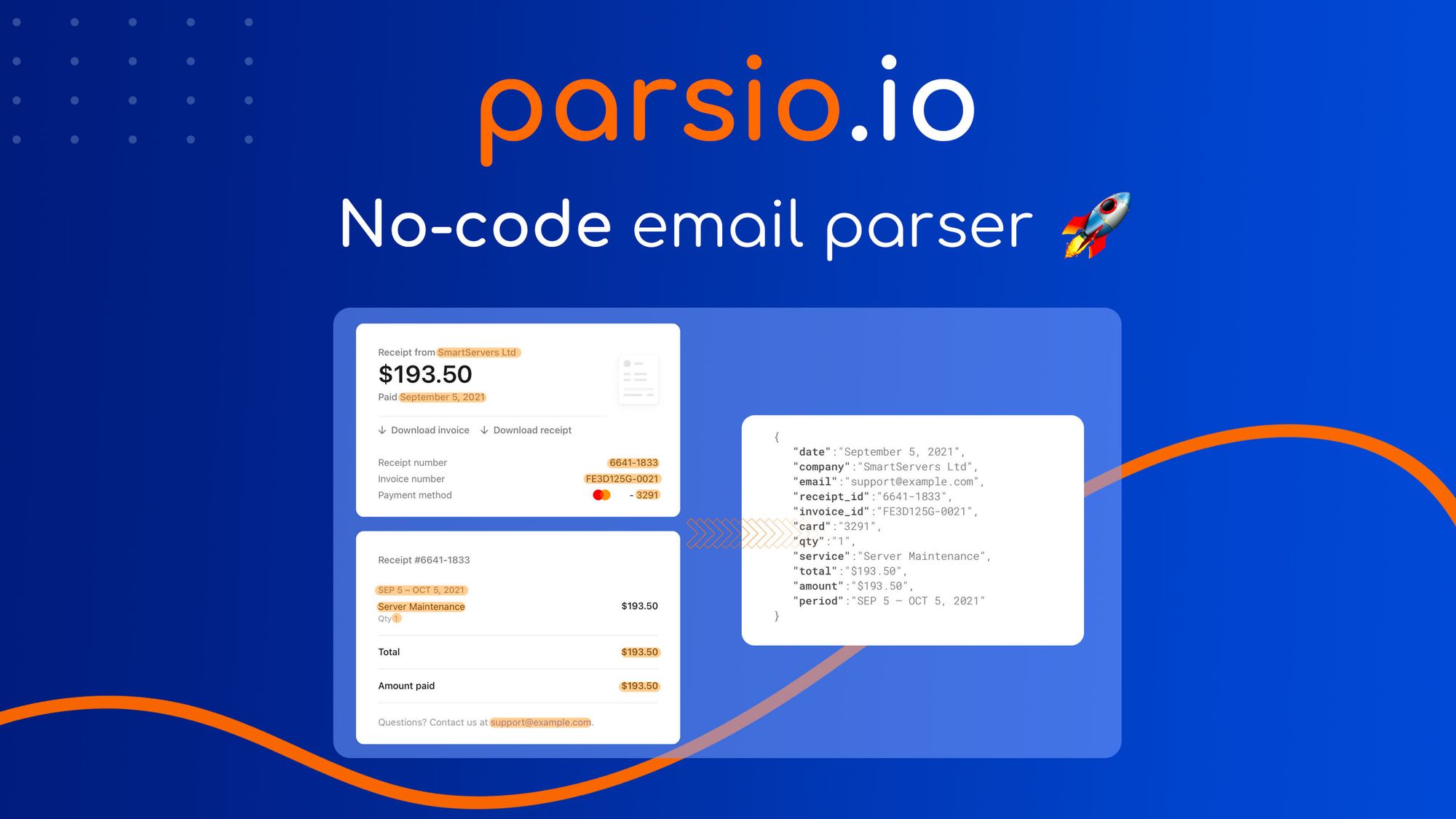 Extract valuable data from emails and attachments
Stay parsed with Parsio
Learn more about what Parsio is and in what other ways it can help you automate your business.