Email Scraping: How to Extract Email Addresses from Incoming Emails and Attachments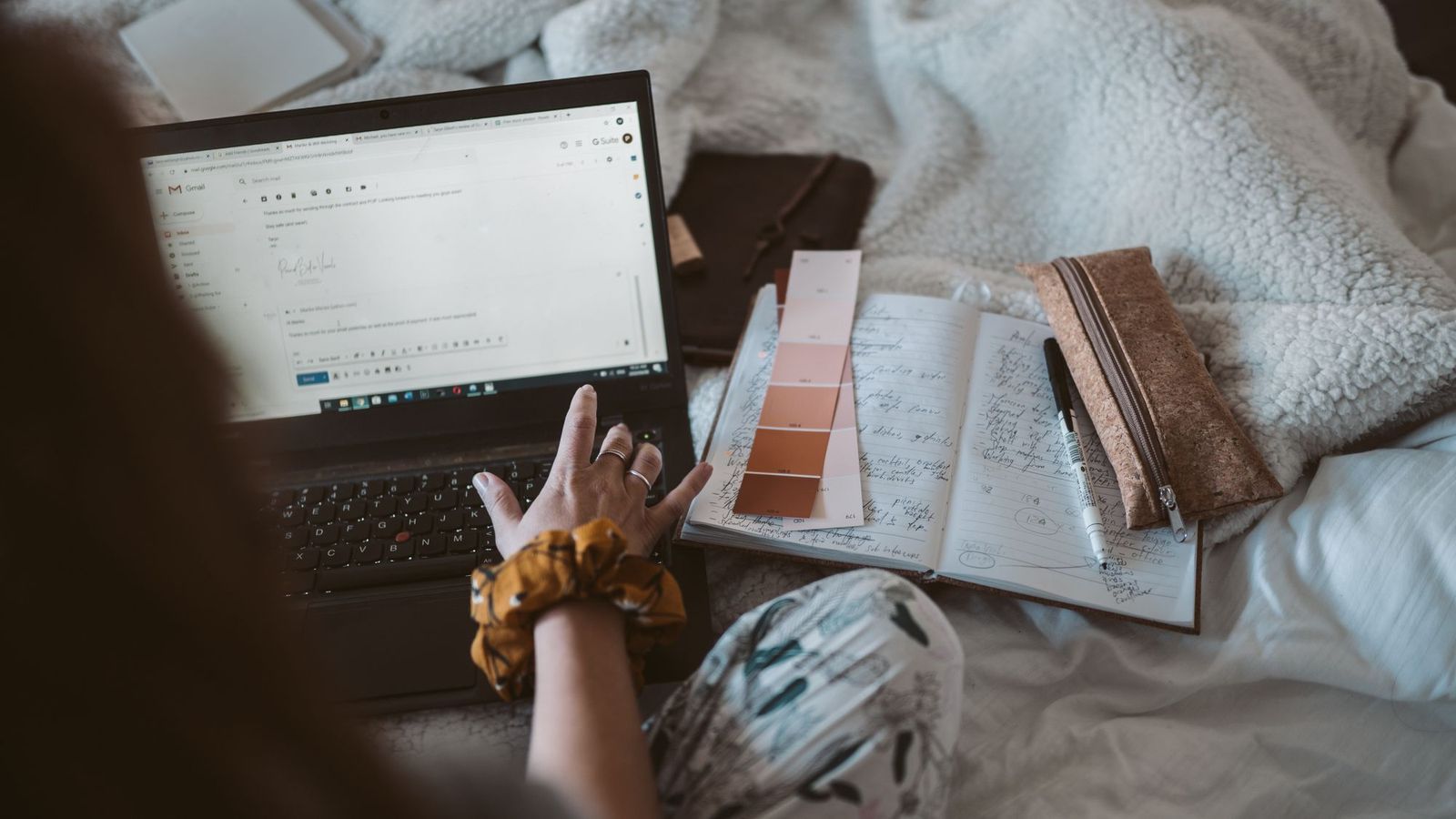 With the rising competition in the e-commerce market, most businesses hugely rely on email marketing to reinforce their client base and thus boost their sales. Collecting potential customers' contacts for marketing campaigns is the key for any business' growth. Everyone knows that collecting emails manually for this purpose is utterly laborious and error-prone. However, generating leads can be highly facilitated with the help of email scraping tools that allow you to extract potential customers' valid email addresses from all the incoming mails and attachments in bulk, thus incorporating an extensive number of email contacts into your client database. All of this comes with zero human involvement.
Why Use an Email Scraping Tool?
An email scraper or extractor is a piece of software that can extract valuable data from incoming emails to automate the time-consuming process of manual data entry. The scraping tool can help you extract email addresses and other text-related data from incoming emails and attachments e.g. PDF, CSV, Word, and Excel files. With the help of an email scraper you can extract thousands of email addresses and then funnel them directly into to Google Sheets, a marketing platform or a CRM software.
Email scrapers are usually designed to work for all kinds of businesses regardless of their industry or size. Using automated scraping tools, you can collect the email addresses available publicly which are then targeted for your email marketing campaigns. You can also create automated email sequences for ideal leads. Finally, you can import scraped emails to CRM in order to keep a track of existing clients and potential leads.
All you need to do is just to set up your scraping tool once and for good. Your email scraper will then keep working automatically just like any other digital software, and, what's more important, with way more accuracy than any human being.
Is It Legal to Scrape Emails?
The main idea behind email scraping is that it's one of the ultimate things to boost your business; however, following some basic web scraping rules is still necessary before going for it. Basically, email scraping is completely legal once an email address is publicly available.
Let's dig into some real-world use cases that will give you an idea of why  extracting email addresses is both legal and beneficial for your business:
As a business owner or a marketer you might receive a great number of emails from your customers or leads on a daily basis. If you set up a scraping tool, you'll be able to extract their email addresses and organize them in a structured manner for future advertising purposes.
If you're selling products on online platforms like Amazon, Shopify, eBay, etc., you might know that each transaction made automatically sends emails to both the buyer and the merchant. As a seller, you can extract the data from these incoming emails and target these customers with discounts and promotions.
These days online platforms are a preferred way to book flights, doctor's appointments, restaurants and services like car rental. Each booking generates a confirmation email to the business which contains crucial customer data, including email addresses. An important thing to note is that once you're in possession of your clients' data, it belongs to you so you are free to structure and store it in your CRM database for your future marketing campaigns.
Now you've seen some real cases proving that any publicly available email can be legally scraped. However, we strongly recommend you to follow no spamming and no fraudulent data use rules in order not to commit anything prohibited by the law.
How Does the Parsio Email Scraper Work?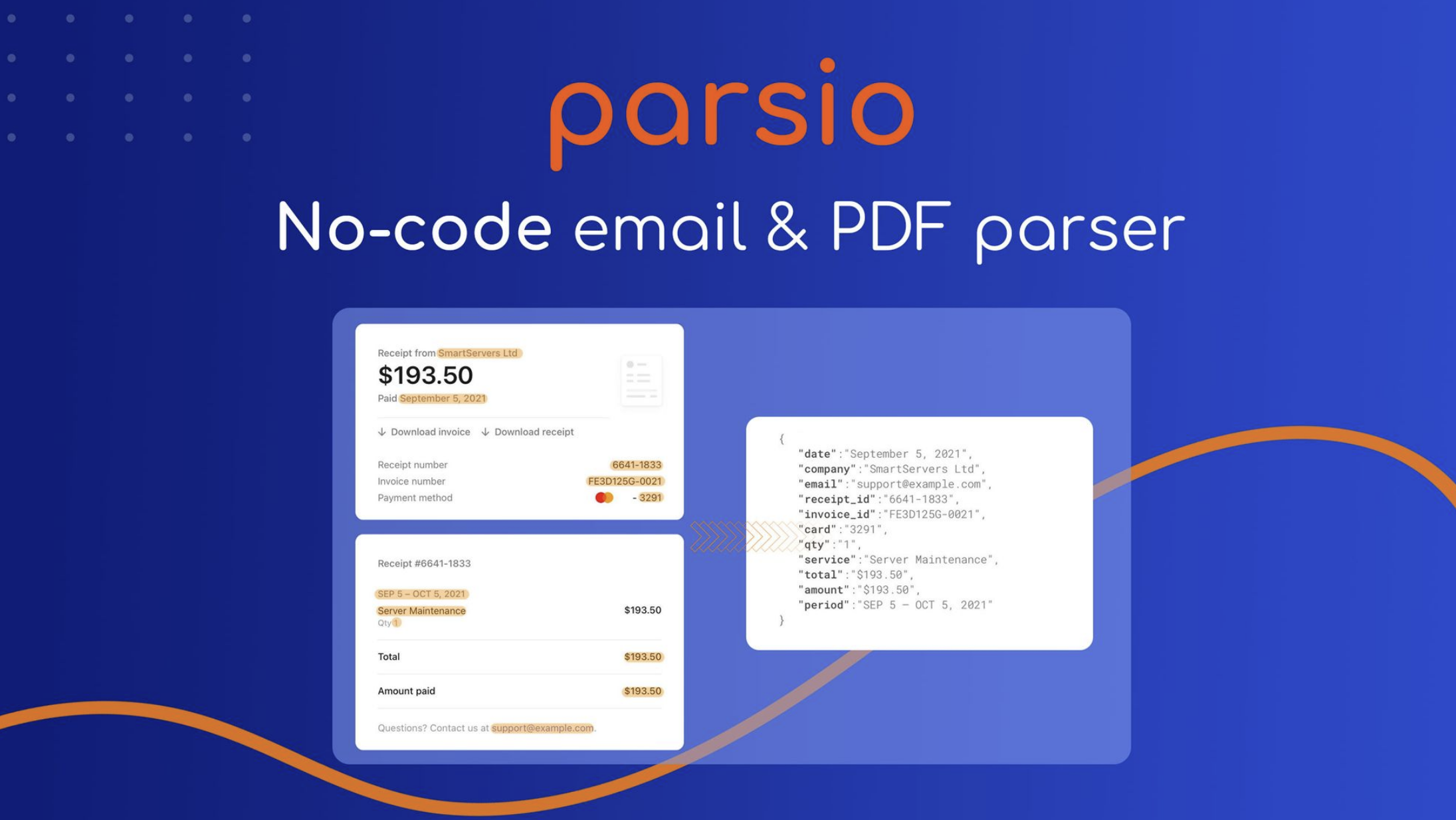 Now that you've learnt about email scraping you might be wondering how to pick out the most efficient tool that can collect all of your email addresses and ultimately help you take your sales prospecting game to the next level. Parsio is a great email parser designed to automatically extract and export all the important data from incoming emails and files but it can be used for email scraping as well. Parsio's story shows that it was originally designed as a way to automate business workflows by automatically extracting data. With time, it proved itself as a versatile tool: it can also act as a no-code email scraping tool which can make your marketing workflow even more fluid with no need for any technical expertise or prior knowledge.
It all starts with creating a special mailbox at Parsio where you can auto forward emails and upload files manually or by means of API. As mentioned before, Parsio isn't limited to that: it comes with a dedicated feature that can analyze the incoming documents and auto extract the retrieved email addresses. The scraping tool can analyze incoming emails and attachments like PDF, Excel, Word, TXT, etc., and not only extract data from them but also harvest all the email addresses. Then the scraped emails can be downloaded as CSV files to be later imported to a CRM database or any marketing platform of your choice.
How to Set up Automatic Email Collection?
Once you've set up your Parsio mailbox and configured the auto-forwarding rule, you are ready to set up the Collect Email Addresses option:
To activate this feature, log in to Parsio and open the Mailbox.
Go to Settings and click on the checkbox for 'Collect Email Addresses'.
All the collected data from incoming emails can later be downloaded as a CSV file.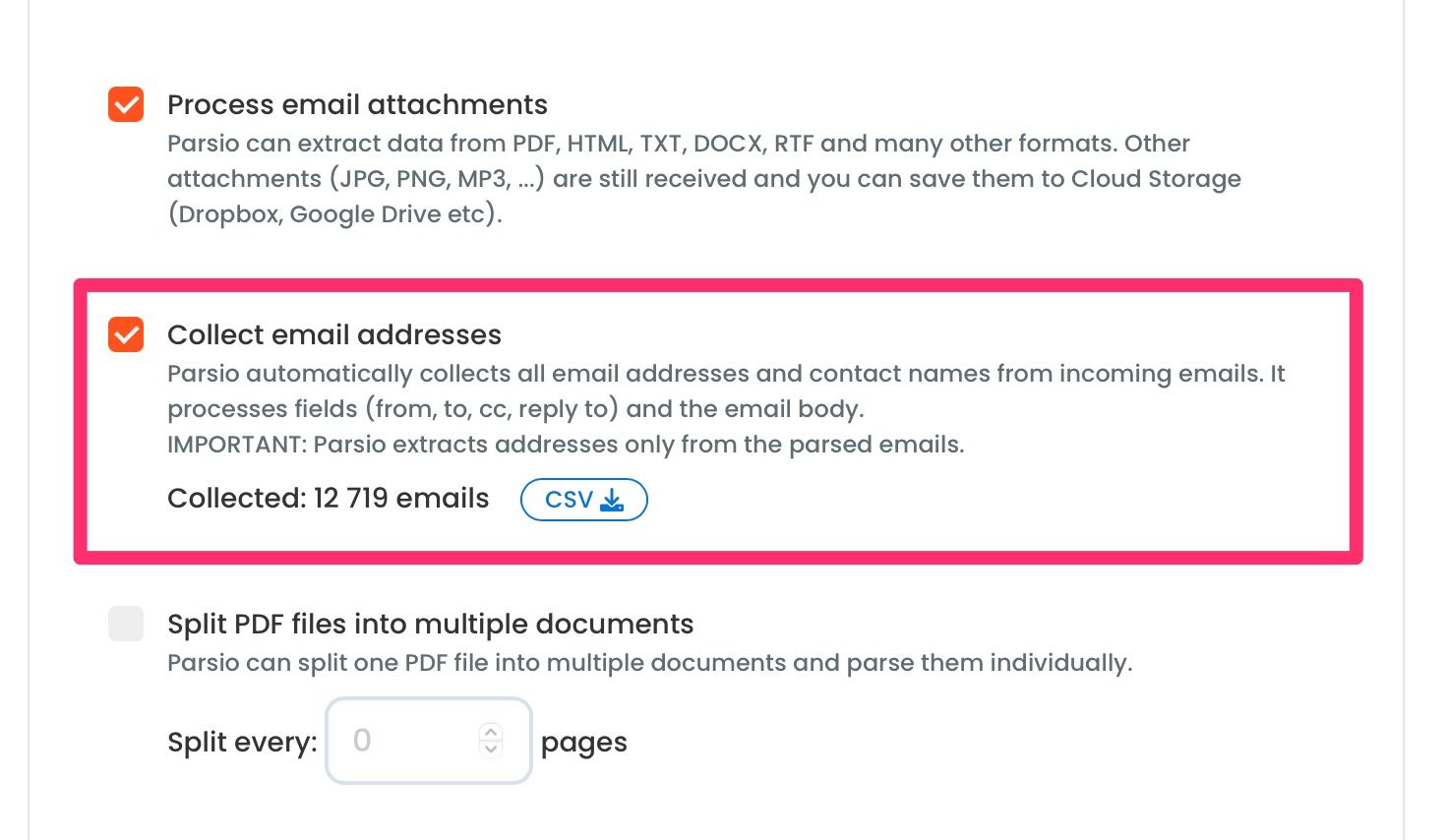 With Parsio, you can also easily export leads to a CRM from the incoming emails, whether it's a PDF or any other attachment.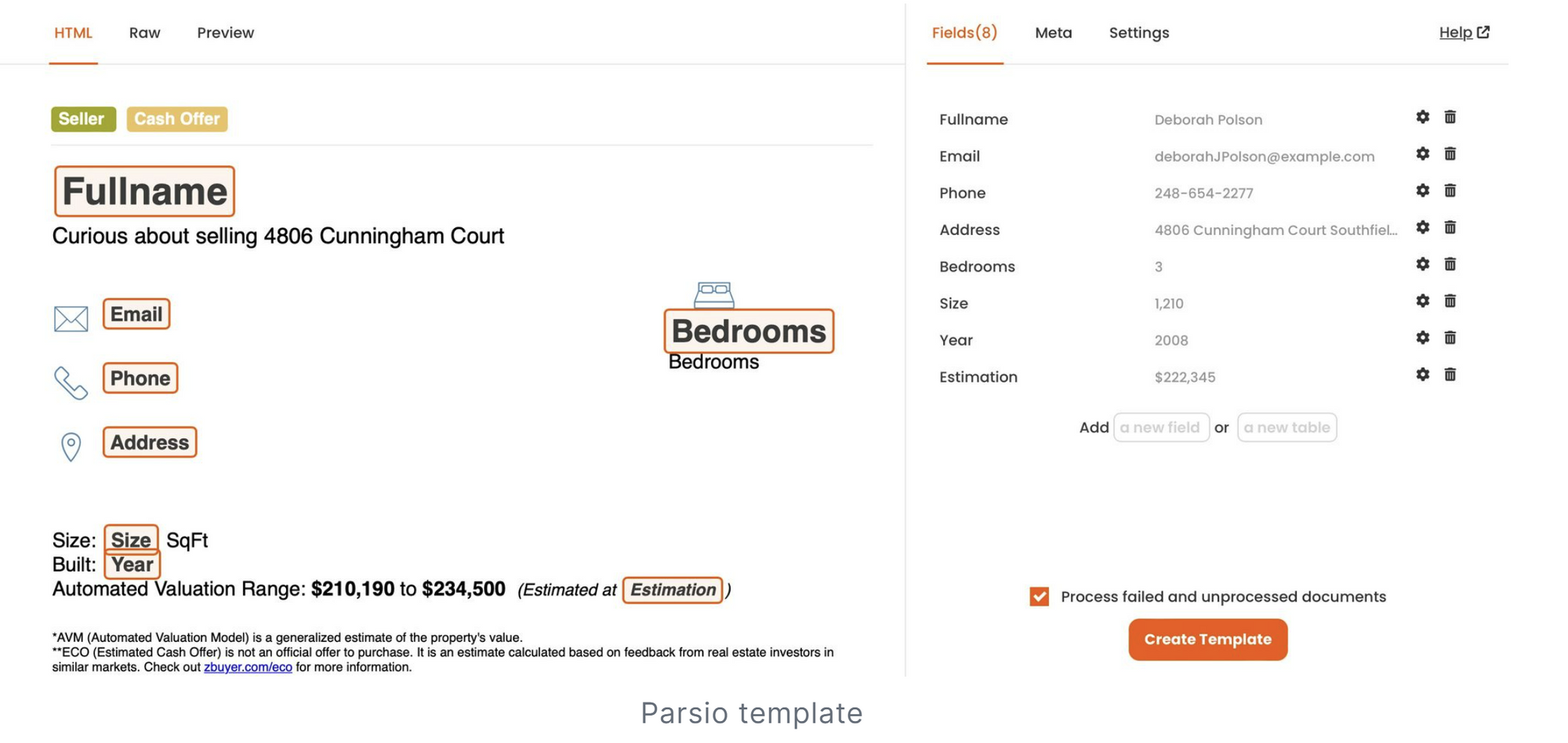 That's all on how to automatically scrape email addresses from incoming emails and attachments. If you still have any queries or want to know anything related to Parsio, you can check our Blog or send us a message in our live chat. We will get back to you as soon as possible!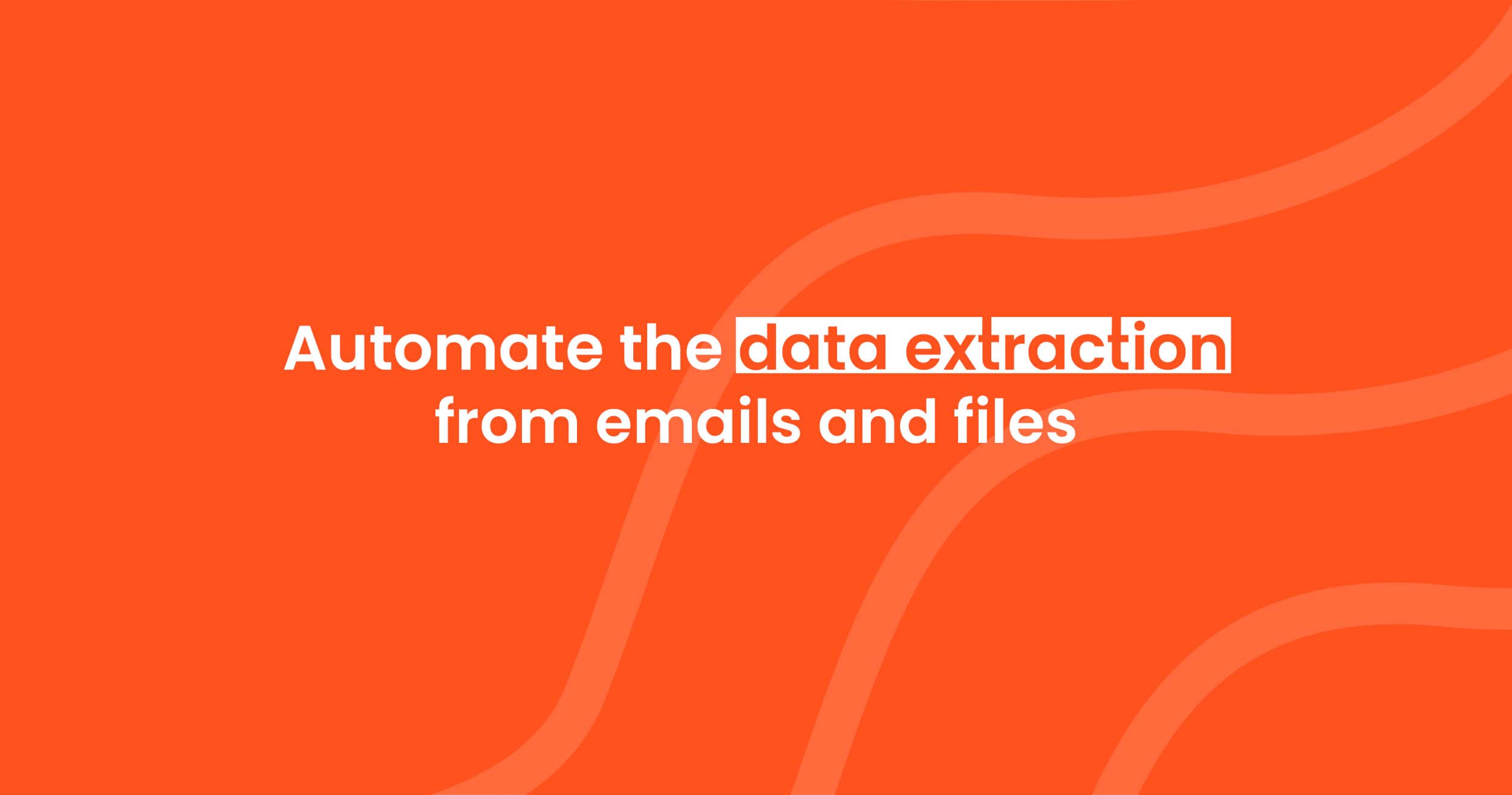 Extract valuable data from emails and attachments
Stay parsed with Parsio