How it works
Automate document data extraction in 3 steps
Step 1. Import
There are various ways to get your PDFs and images uploaded: you can forward them in email attachments, manually upload them, send them via API or go for an automation platform like Zapier.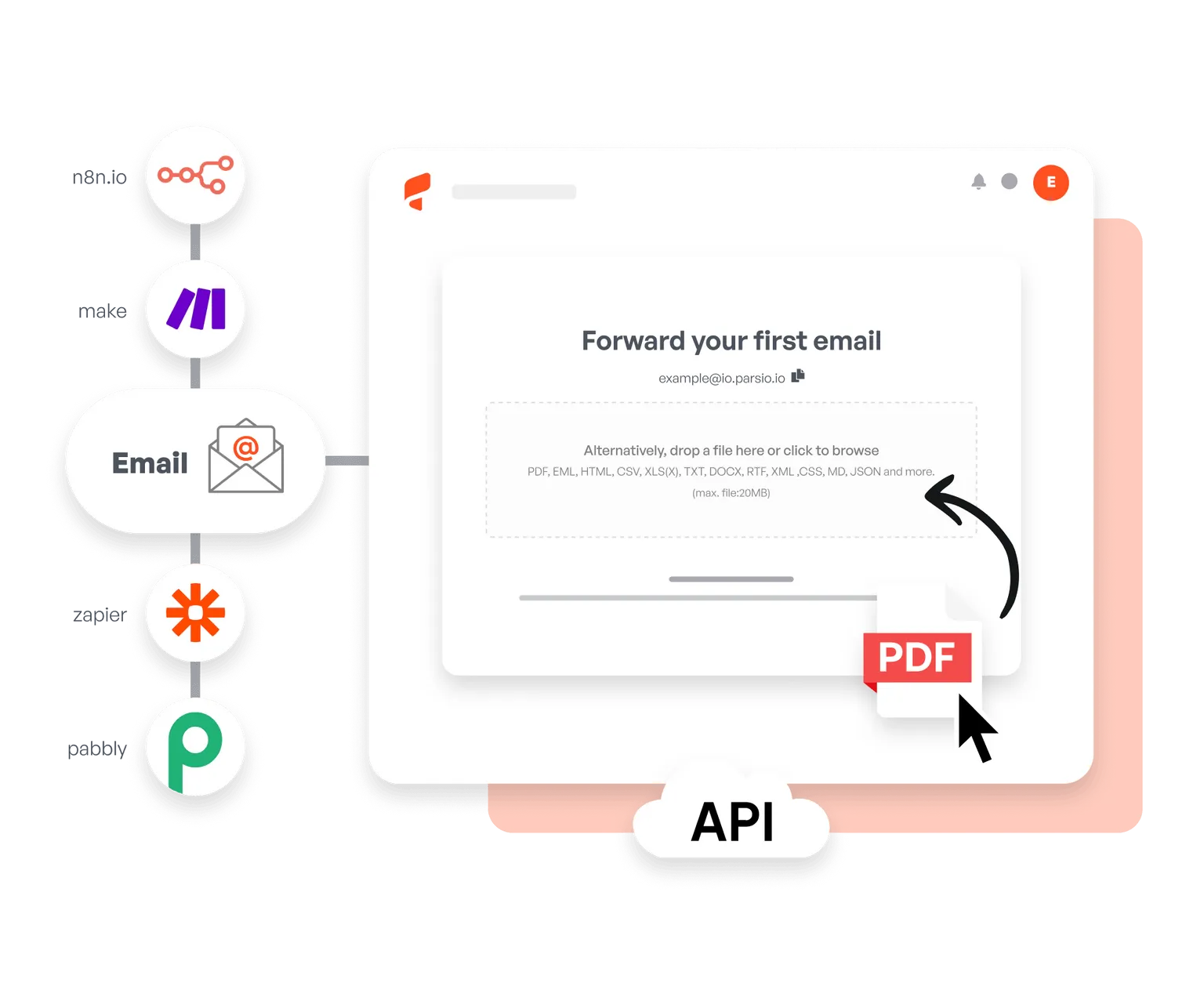 Step 2. Extract
Parsio analyzes and auto-extracts the key data from your business cards using AI and Machine Learning algorithms.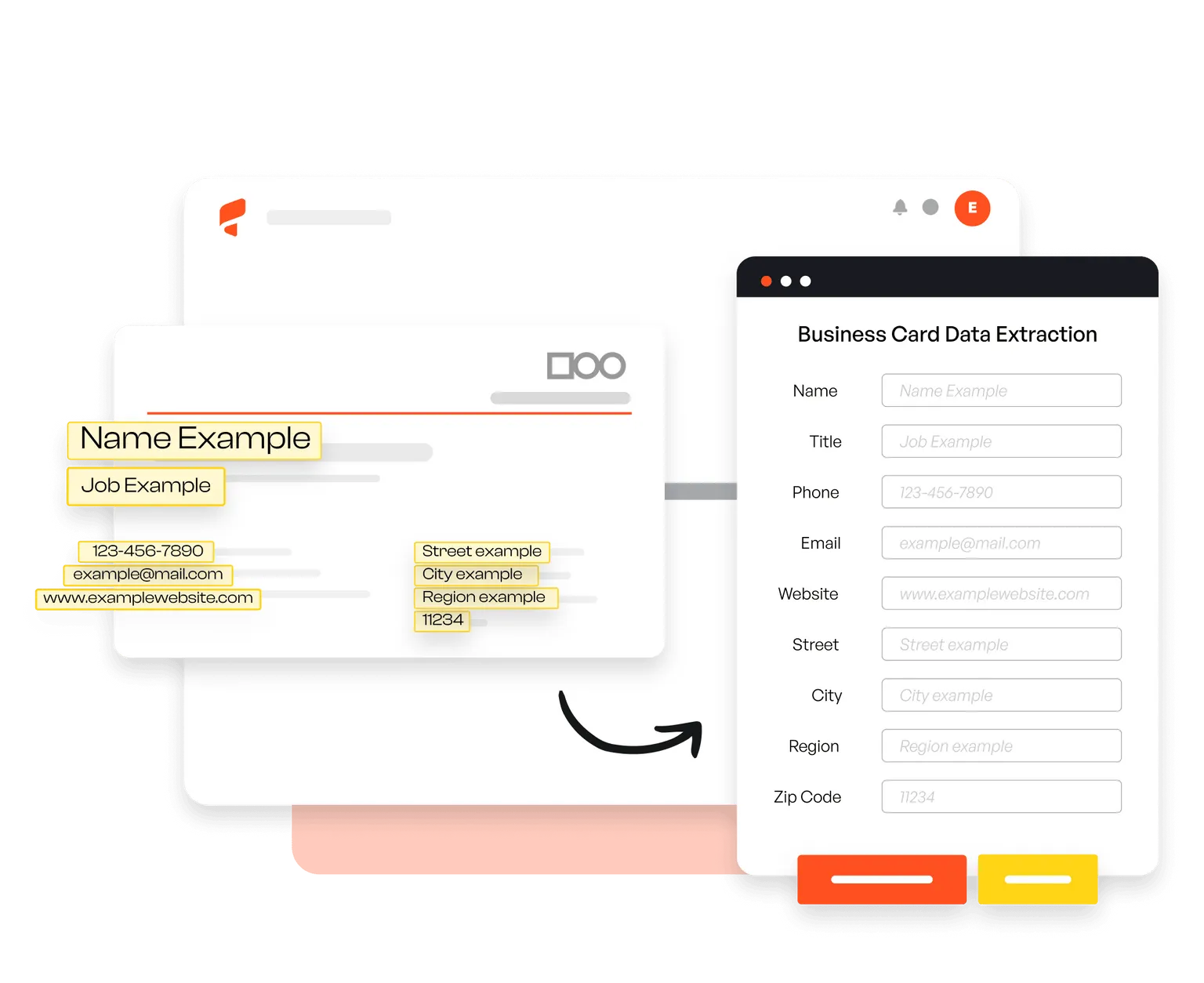 Step 3. Export
Seamlessly integrate with over 6000+ apps and platforms and get the parsed data to webhooks. You can also export it in Excel, CSV, JSON formats or retrieve it via API.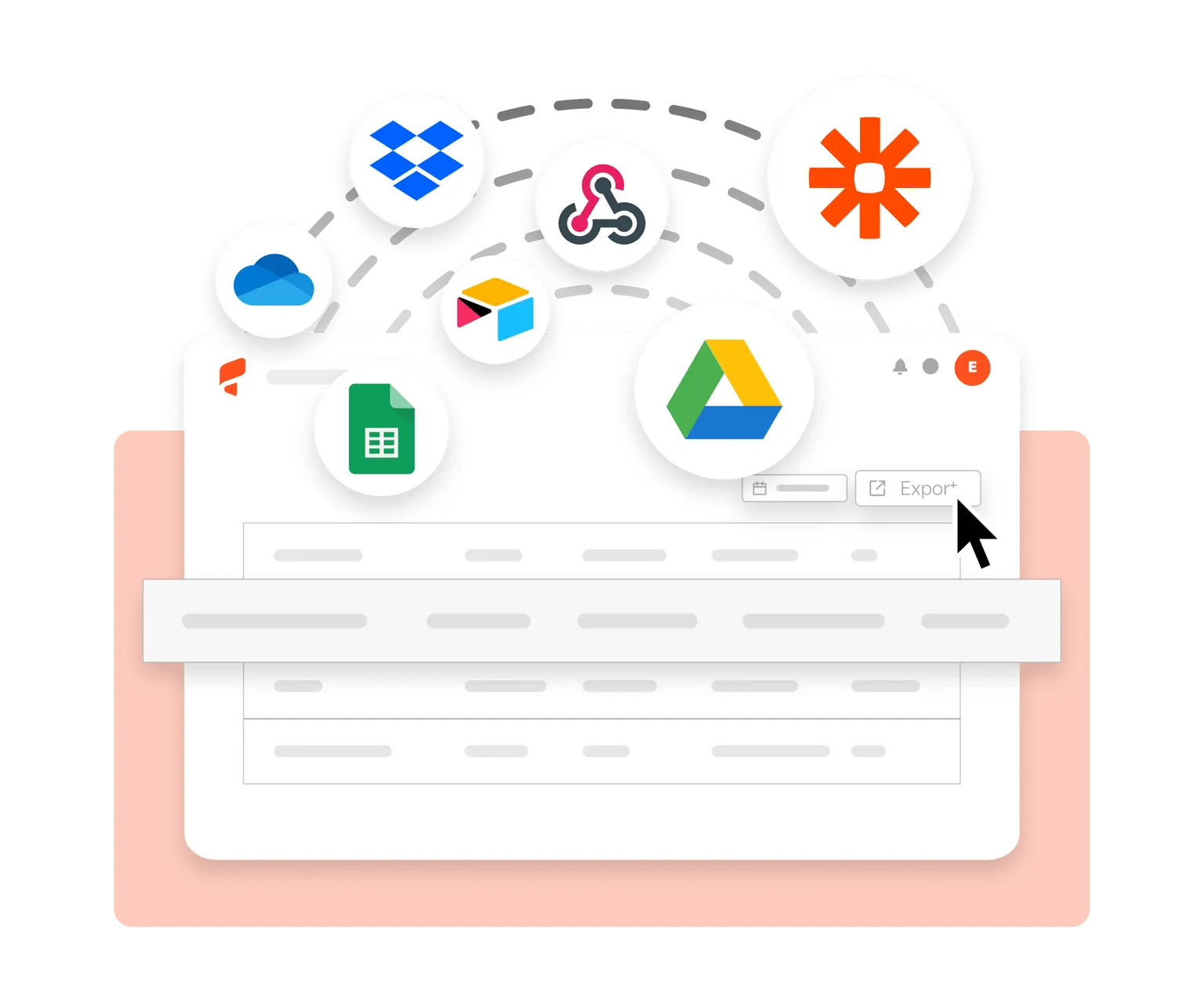 Features
Why Parsio for your Business Cards data extraction?
Easy setup
Parse your first business card in under 5 minutes with our pre-built AI models.
Any document type
Our parsing engine can process PDFs, handwritten texts, images, emails, Word, Excel files and many more.
GDPR compliance
The extracted data is stored on secure servers in the EU. You can also automatically delete all the parsed data.
Price
We offer superior services compared to our competitors, at a fraction of what they charge.
Check out all the features
Reviews
Trusted by companies and their customers
Parsio is the best email parser on the market. I've tried a few and this one is by far the most user-friendly and efficient.
The only parser that does email scraping the right way.
This is by far the simplest way to extract data you need from similar emails and put them into google sheet.
Parsio flows. From the very first moment you feel you are using a software that is well built and easy to understand and use. I have no technical skills and some other softwares make me feel overwhelmed. But that does not happen with Parsio.
I had to manually fill in a lot of details to create reports from data that existed in emails and apps. Parsio works great to get those details automatically from them to Google sheets. And helps me save a lot of time. It works really well to parse the data from the emails once you've set up the templates correctly.
Parsio ended up being the most efficient when it comes to extract handwritten data from documents.
FAQ
Frequently asked questions about our AI PDF parser
How does the business cards parser work?
Parsio offers multiple ways to import your documents: send them in email attachments, upload your files manually, use our API or an automation platform such as Zapier, Make, Pabbly Connect etc. Parsio processes your business cards automatically using pre-built AI models. After this, you can export the parsed data anywhere and in real time.
What data can I extract from business cards?
Our AI parser can automatically extract and structure many data fields: person name, job title, address, email, company, phone number and more.
Which languages is Parsio's business cards parser able to process?
Parsio can recognize handwritten and printed text in Latin and European languages from text files, scanned PDFs and images.
How much does is cost?
We have flexible pricing plans depending on how many documents you need to parse per month. Check out our pricing plans to learn more!
Do you offer a free trial?
Yes! Our Sandbox plan includes 30 credits per month and 20 PDF pages or scanned images to parse.
Ready to automate your data extraction?
Start using Parsio now!
No credit card required
Easy setup
6000+ automations