Import
Save days of work with a few clicks
Email parser
Automatically extract text data from incoming emails.
PDFs & attachments
Extract data from documents: PDF, HTML, XLSX (Excel), CSV, DOCX, XML, TXT and more.
Web pages
Automatically extract text data from web pages.
Multichannel import
Forward emails, import files via API, upload them manually or use an automation platform like Zapier, Make, Pabbly Connect etc.
Unlimited mailboxes
Create unlimited number of mailboxes and templates to parse different email types.
Reliable & secure
Your data is securely hosted in the EU, and you can delete it forever anytime.
Extract
Think of all the time you will gain
AI-powered
Use Machine Learning for OCR and automatic data extraction (including tables and handwritten text) from scanned PDFs and images.
No-code
Simply highlight data you would like to extract. It only takes a few minutes.
Extract contacts
Parsio automatically collects email addresses and contact names from all your incoming emails.
Multiple templates
Create multiple templates to handle different email layouts. Parsio automatically chooses the right one.
Tables and repetitive data
Extract purchased items from invoices and order confirmation emails, blog articles from newsletters and more!
Metadata
Extract generic email information such as sender's email address, email received date and time etc.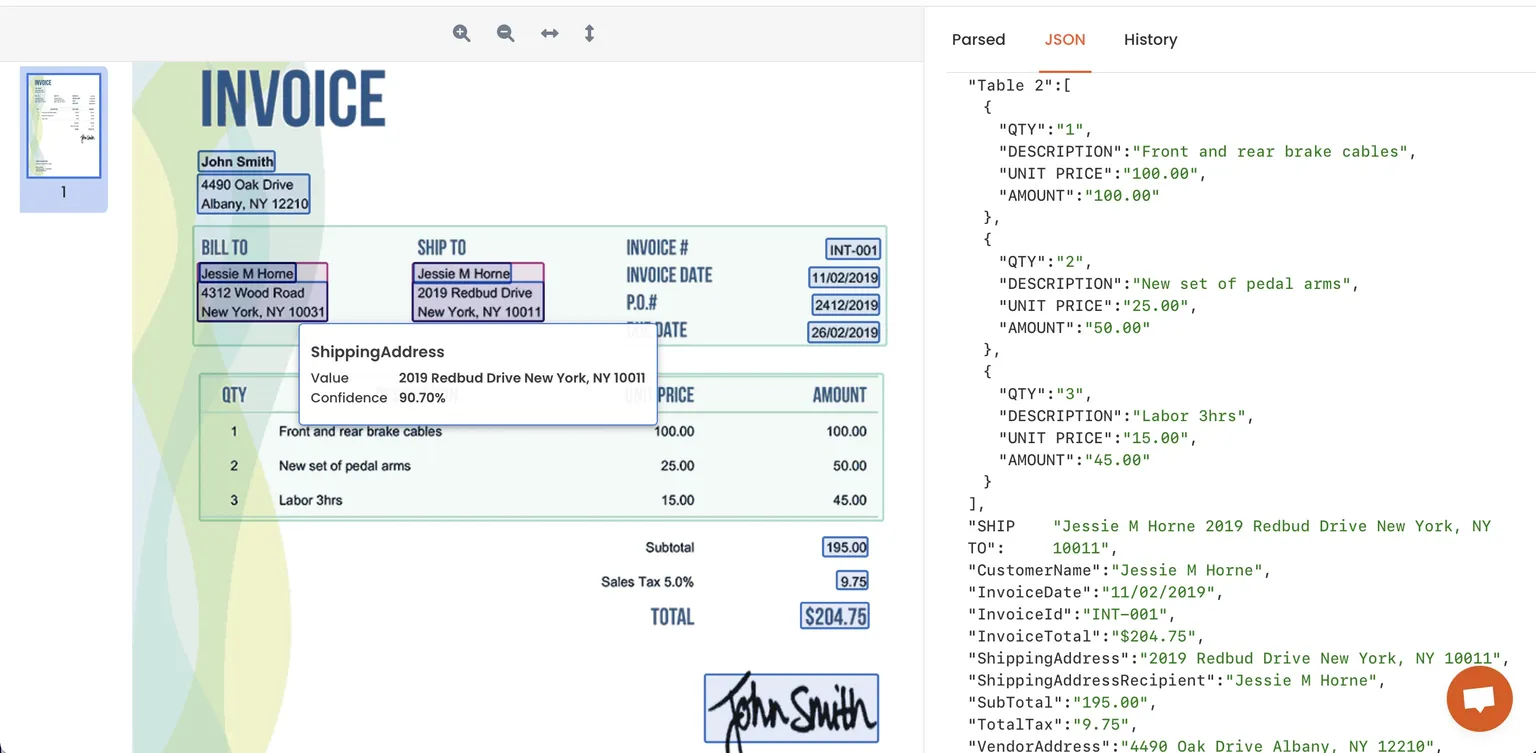 Parsing scanned PDF files with AI
Export
Finally, a tool to stop wasting your time on repetitive tasks
Post-processing
Modify the parsed data before exporting: add custom formatting and business logic.
Export to Google Sheets
Built-in integration to export your data to Google Sheets.
Send data to webhooks
Send data in real time to your server, CRM or any 3rd-party platform.
Download to file
Download the parsed data (XLSX, CSV, JSON).
Download via API
The parsed data is available through our API.
Need more information? We're here to help.
Contact us and we'll get back to you in no time.