Features
Why Parsio for table extraction?
Extract from many sources
Parsio can process a variety of document formats including PDFs, emails, images, Excel, CSV, and Word files.
Tables, lists and repetitive structures
Quickly and accurately extract tables, lists and other repetitive structures from a wide range of document types.
Integrate in your software
Transform your workflow with Parsio. Connect with the apps you use every day to automate tasks, save time, and get more done.
PDF and images
Extract line items from invoices and transaction details from bank statements from PDFs, scanned documents, and images with the help of our advanced AI-powered OCR parser.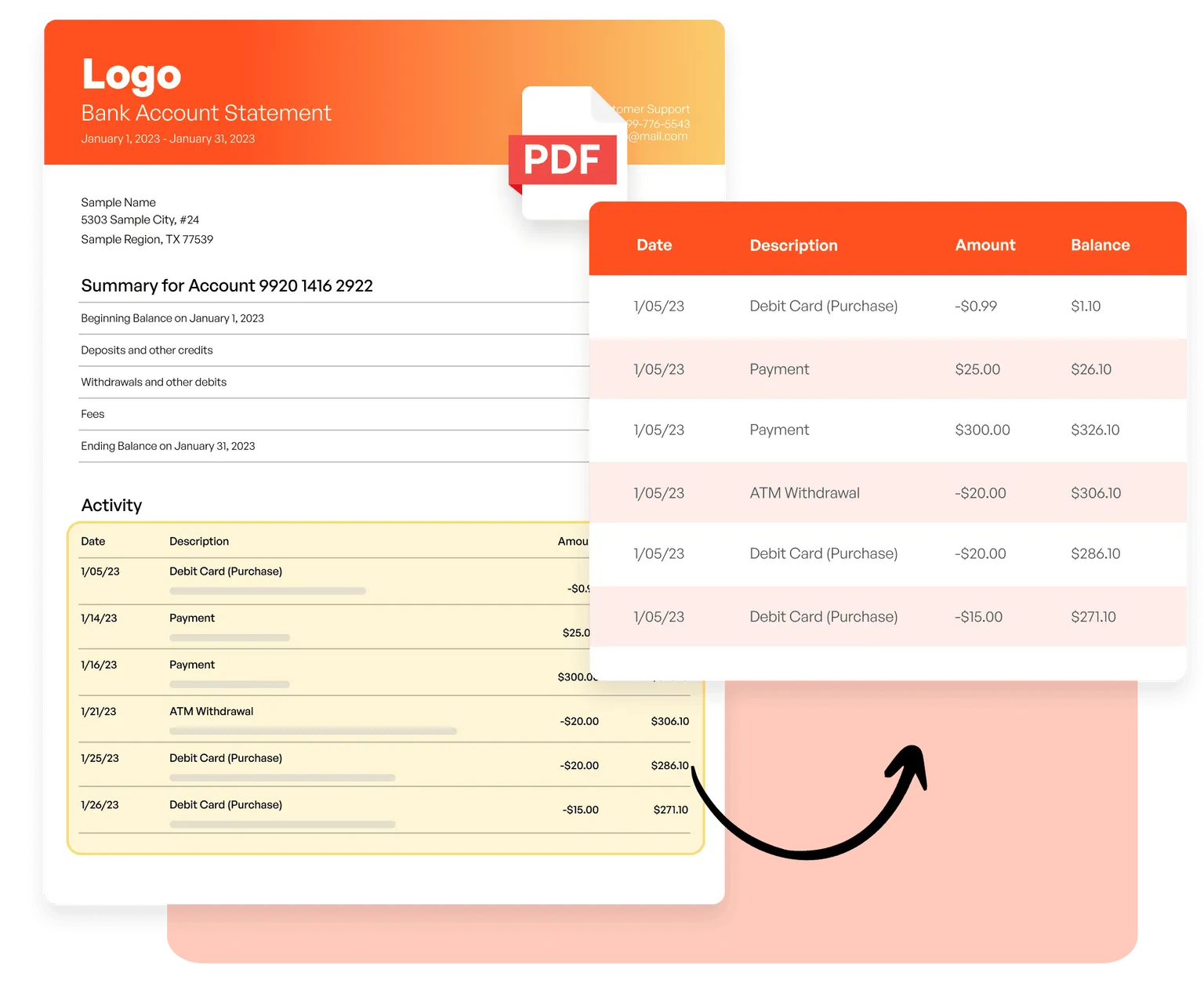 Emails and HTML
Create custom templates to extract orders from Amazon's transactional emails, a list of titles from a newsletter and much more using our email parser.
CSV and Excel
Import and manipulate CSV and Excel files with Parsio. You can merge tables, clean and format data, apply any custom business logic and export the processed data to over 6000 applications in real time.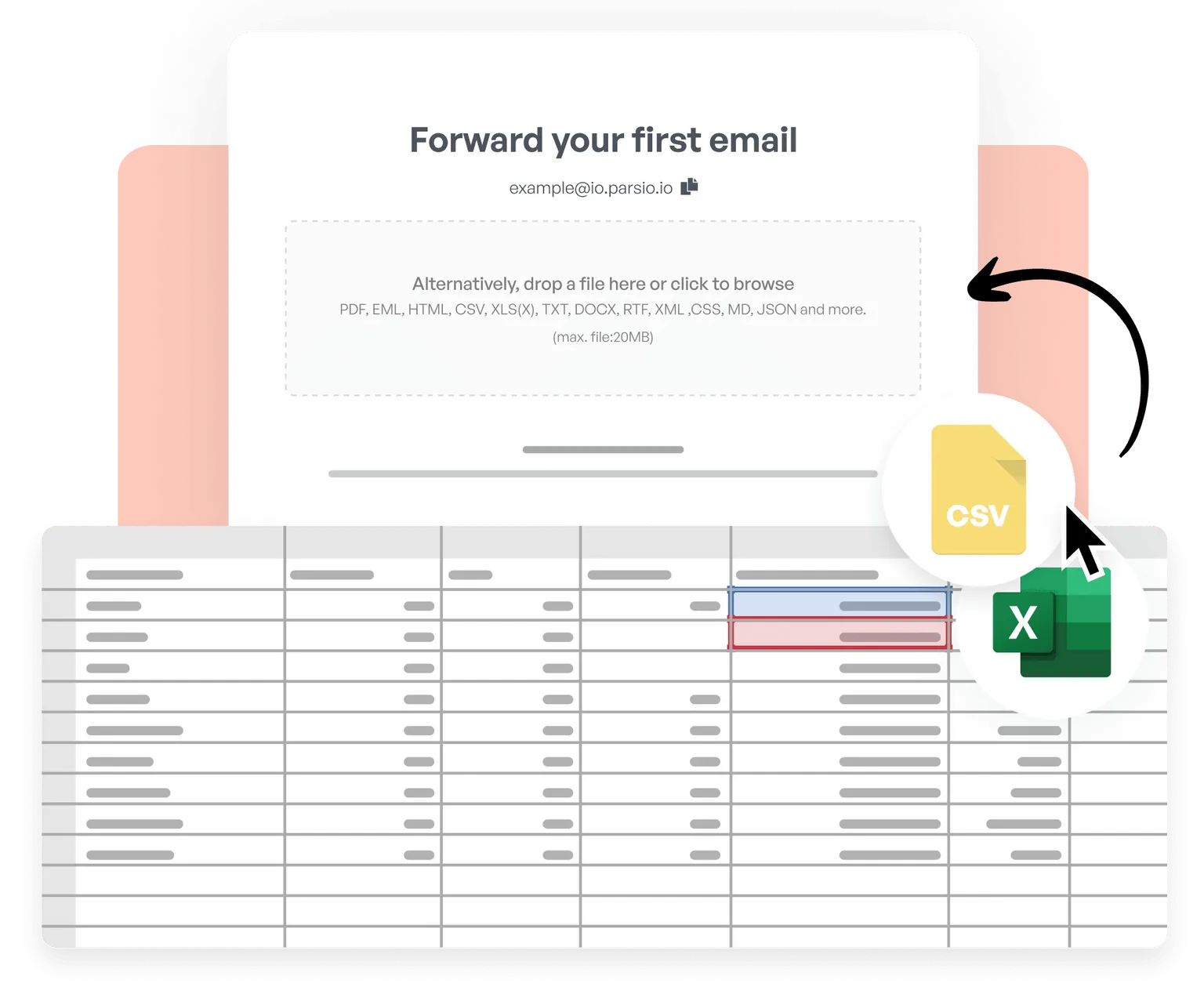 Reviews
Trusted by companies and their customers
Parsio is the best email parser on the market. I've tried a few and this one is by far the most user-friendly and efficient.
The only parser that does email scraping the right way.
This is by far the simplest way to extract data you need from similar emails and put them into google sheet.
Parsio flows. From the very first moment you feel you are using a software that is well built and easy to understand and use. I have no technical skills and some other softwares make me feel overwhelmed. But that does not happen with Parsio.
I had to manually fill in a lot of details to create reports from data that existed in emails and apps. Parsio works great to get those details automatically from them to Google sheets. And helps me save a lot of time. It works really well to parse the data from the emails once you've set up the templates correctly.
Parsio ended up being the most efficient when it comes to extract handwritten data from documents.
Use cases
Explore more ways to use Parsio
Ready to push your business to new limits?
3,000+ businesses grow with us. Try Parsio now for free 👇
No coding skill required.
Start in under 5 minutes.
Get started - it's free