How it works
Save hours of manual work every week
Step 1. Forward your emails to Parsio
Forward one or more emails to your Parsio email address or set up auto-forwarding rules to automate the process and eliminate manual forwarding in the future.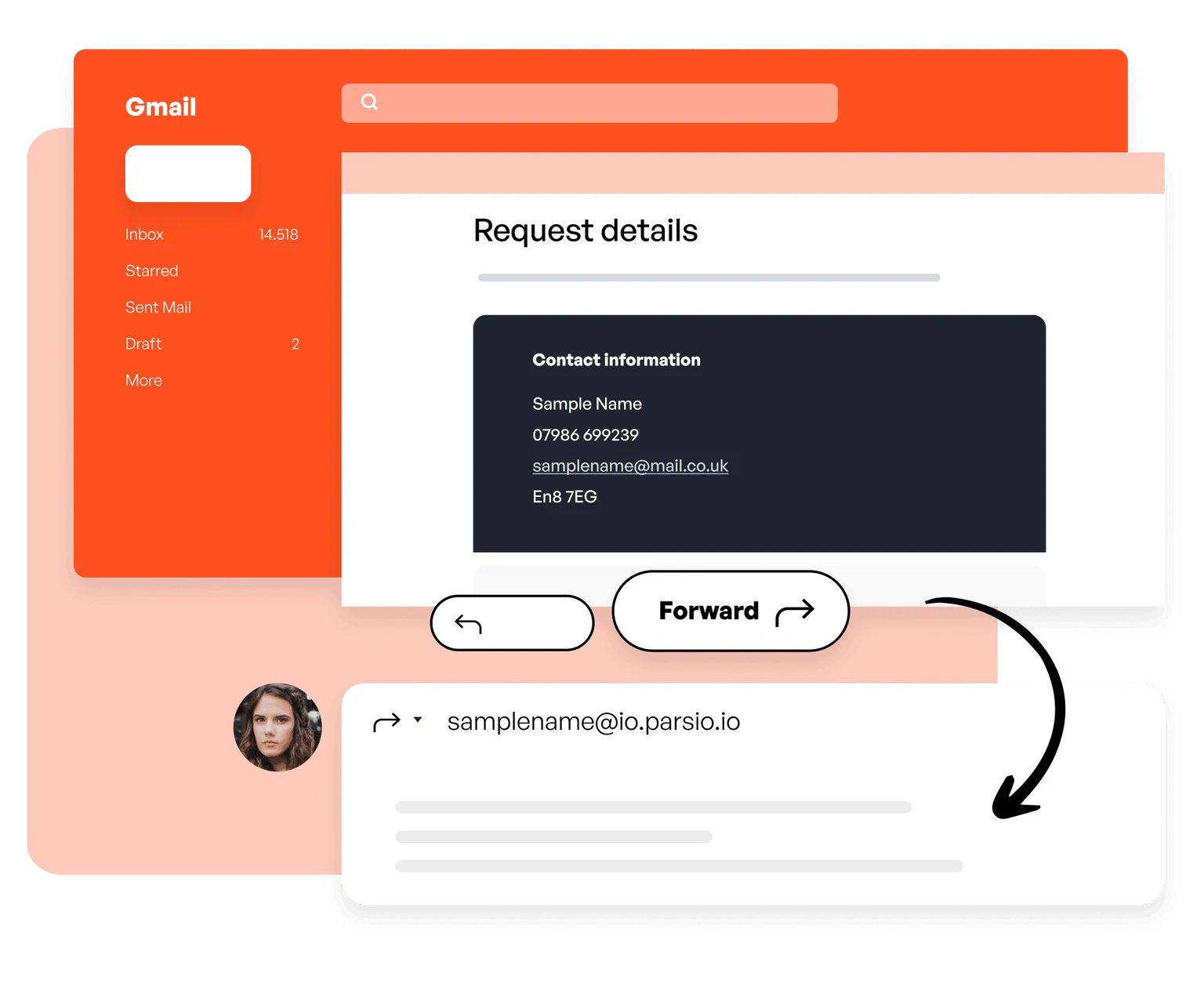 Step 2. Create a parsing template
To create a template, open a sample email and highlight the desired data to be extracted. All the future similar emails will be automatically parsed.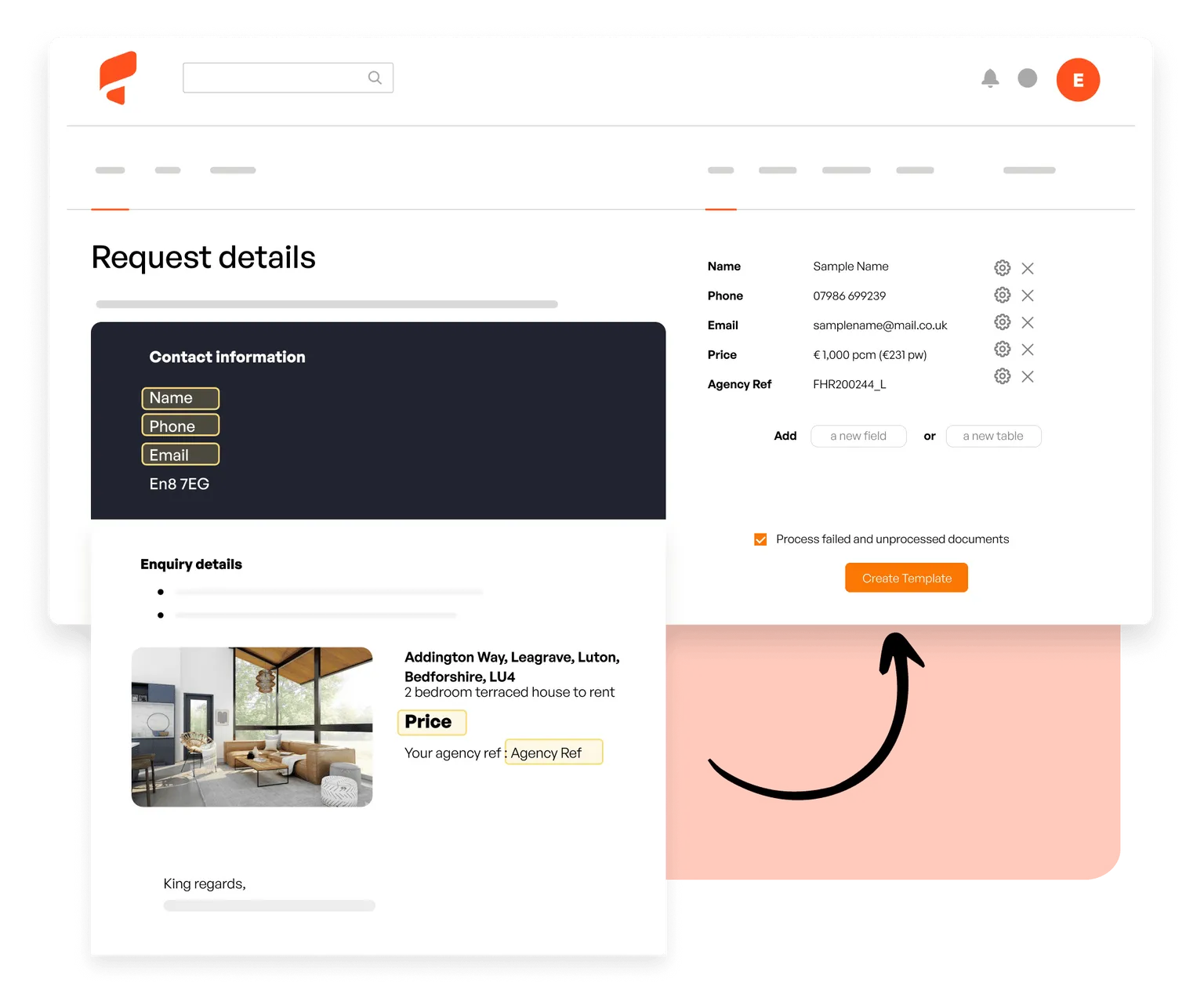 Step 3. Export the parsed data
You can now create an integration and extract the lead details in real time to Google Sheets, Slack, your CRM, and much more!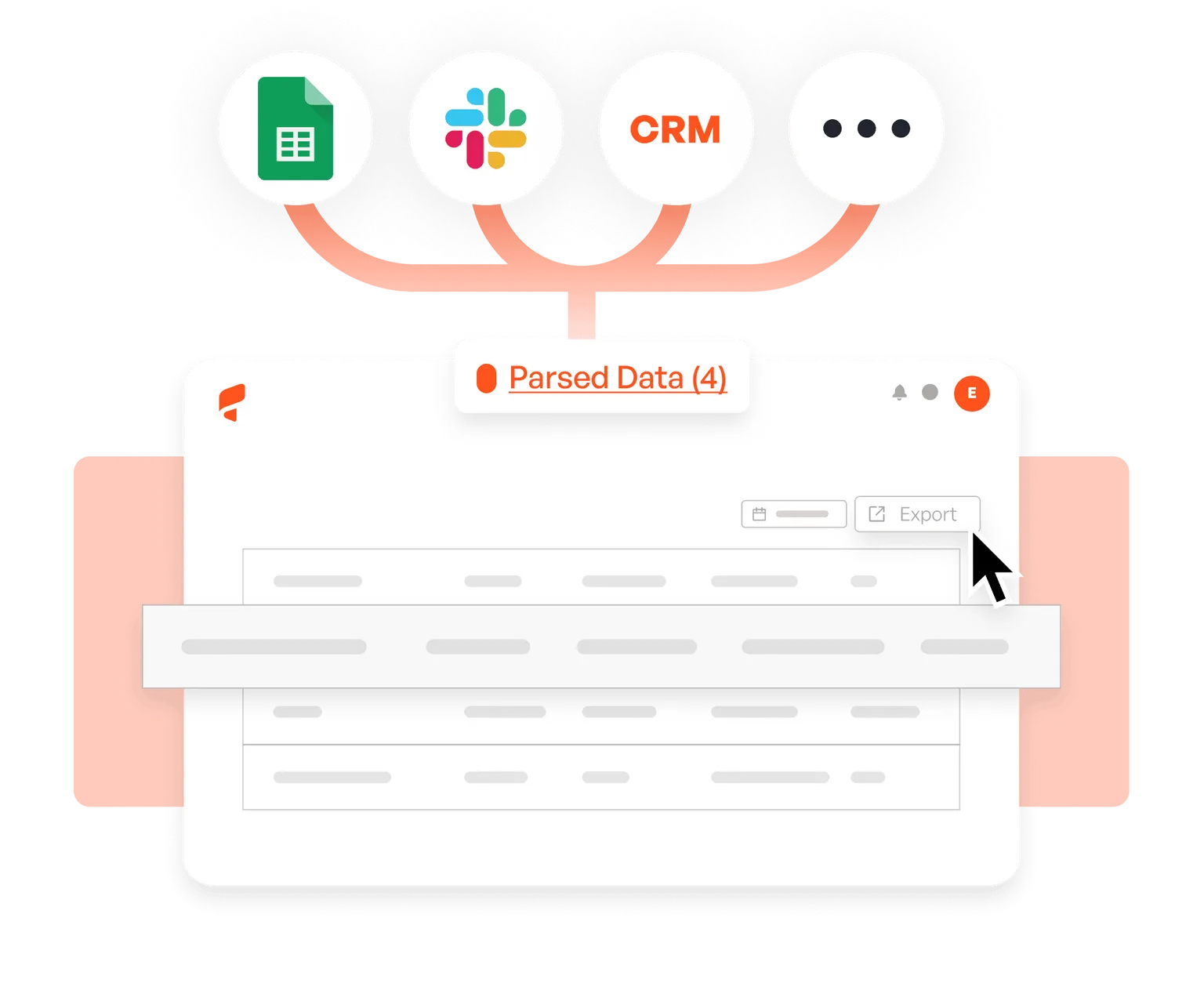 Use cases
Explore more ways to use Parsio
Ready to take your business to the next level?
This is where you start.
5 min. setup
6000+ integrations
No credit card required