Features
Why Parsio for Invoice OCR processing?
Accurate data extraction in seconds
Pre-trained on millions of invoices, our AI parser extracts data from text and scanned PDF files and images in less than 5 seconds.
Any layout and many languages
Parsio is trained to process invoices in any layout and recognize handwritten and printed text in Latin and European languages.
Integrate in your software
Transform your workflow with Parsio. Connect with the apps you use every day to automate tasks, save time and get more done.
How it works
What you can do with our AI Invoice processing engine
Build your invoice parser in munutes
Send your PDFs and scanned images by email, upload them manually or import using our API.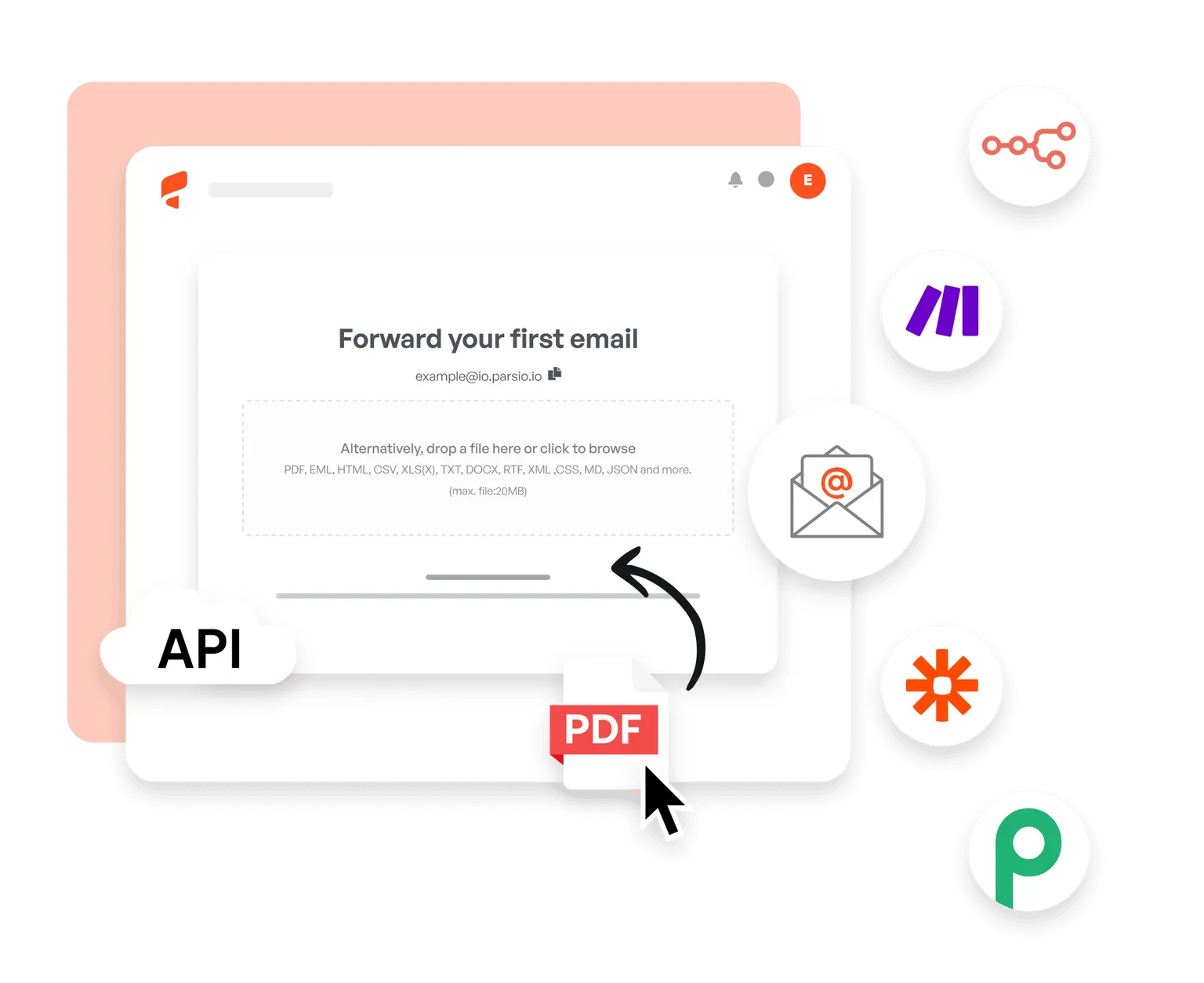 Parsio extracts data automatically
Auto-extract tables and line items, invoice ID, customer & vendor details, total & subtotal with our pre-trained AI Invoice engine.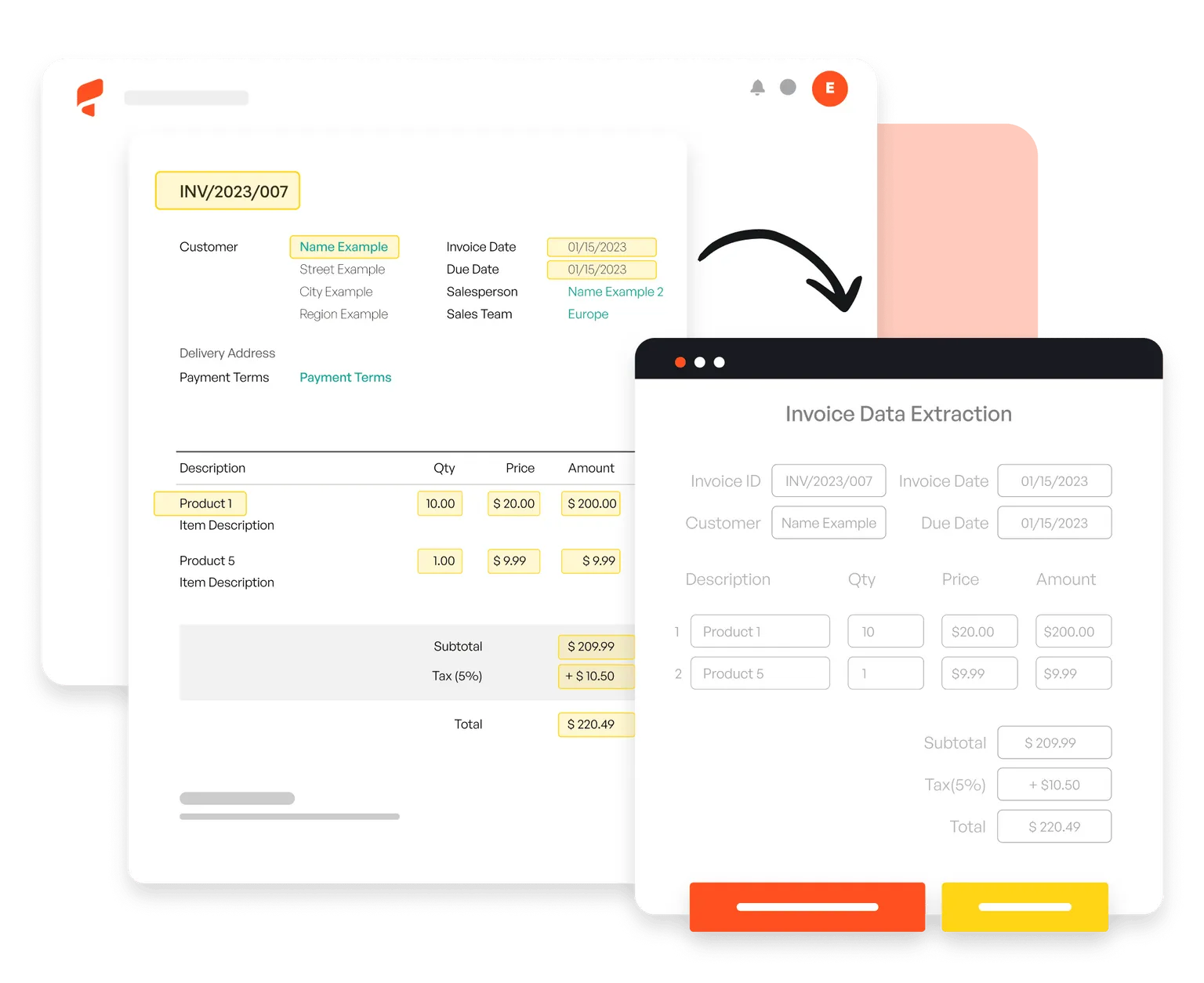 Export your data
Send the parsed invoice data in real time to Google Sheets, webhooks or your favorite platform thanks to 6,000+ integrations.
AI Parser
Extract Invoice data automatically
We're here for you!
Try out all Parsio features for free
5 min. setup
Great support
No credit card required